Brace yourselves, people. Are you sitting down? Good. Cos here's my crafting desk this morning:
Yup, it's real. You're not hallucinating. My desk is empty. Empty! "How can this be?!" I hear you exclaim.
Well, I have been crafting but here's the thing... I've also been tidying up after myself! Whoah! Careful there! I know it's a shock. I did warn you to sit down. Just breathe... that's it... take a moment. Better? Okay. :)
Yes, indeedy, this is the new, improved, turned-over-a-new-leaf, "trying to be tidy" Alipeeps. No more letting the crafting debris build up on the desk until only a teeny island of workable desk space remains. No more "push back" tidying. When I finish a project, I tidy away all the tools and bits I've used and throw away the scraps or put them in my colour-sorted scraps bags. What's that? No, I haven't been replaced by a pod person, but thanks for asking. :D
Who knows how long this tidy kick will last (cos let's face it, being tidy and organised just does NOT come naturally to me!) but for the moment, I'm actually enjoying being tidy and having my craft room look nice and be a workable space. And seeing as I finished up a couple of projects last night and tidied away the bits, leaving only an empty desk (with just two stamps waiting to be put back in their boxes/files) to share with you this morning, let me also share with you just how lovely my windowsill looks now that the blind has been put up and all the debris (much of which was left over from this room being an initial "boxes/random items dumping ground" when we moved in 2 years ago) cleared away:
It's now my little gallery of recent makes (and a couple of older makes that I haven't found a permanent home for yet):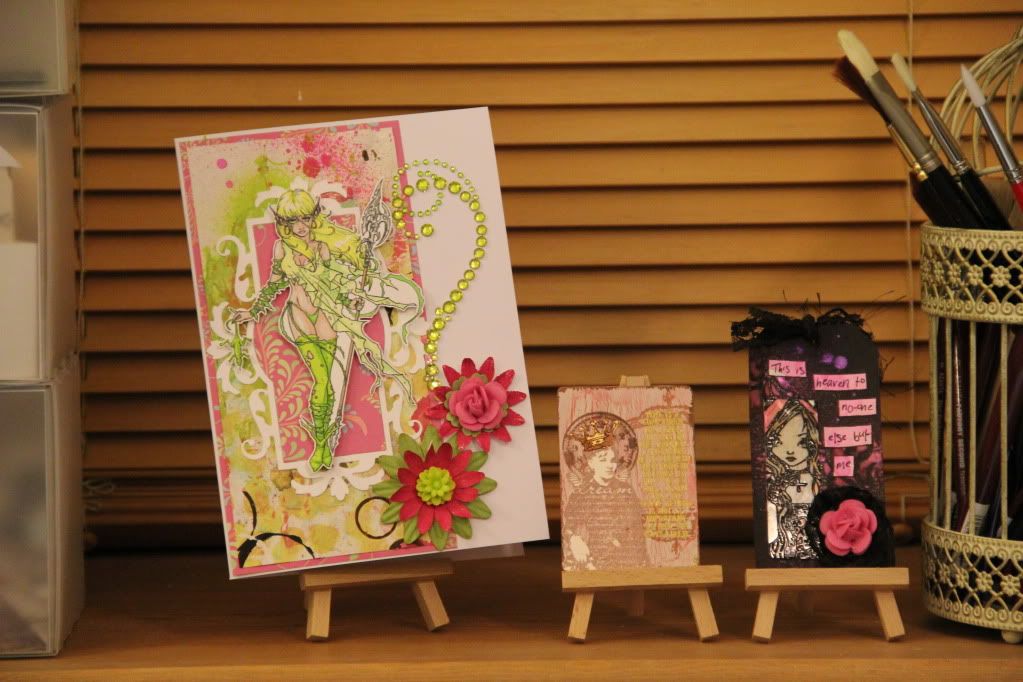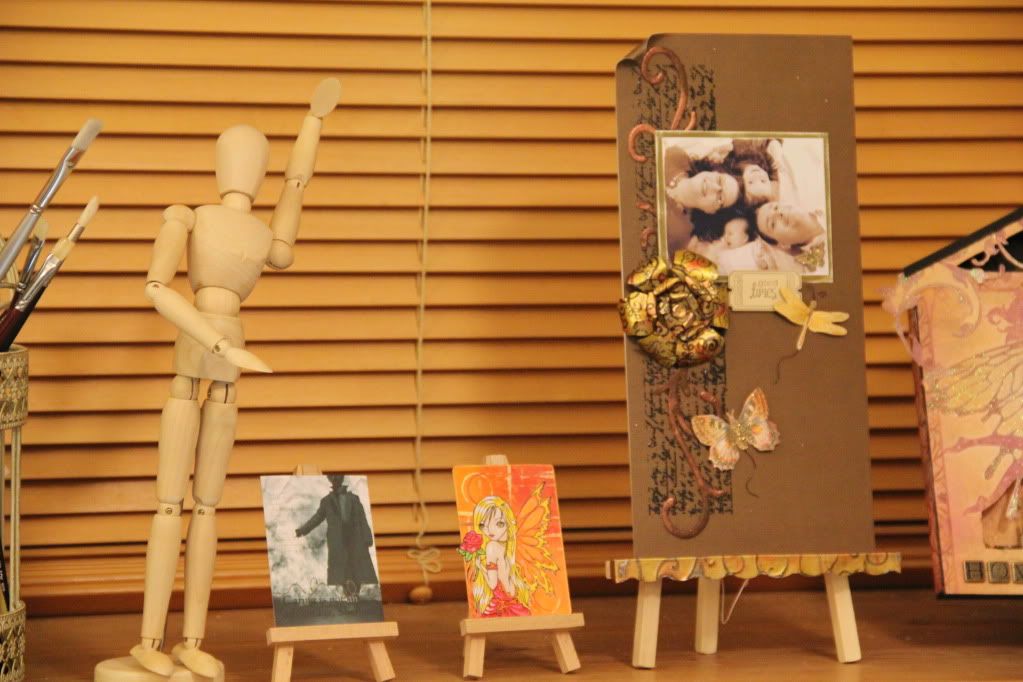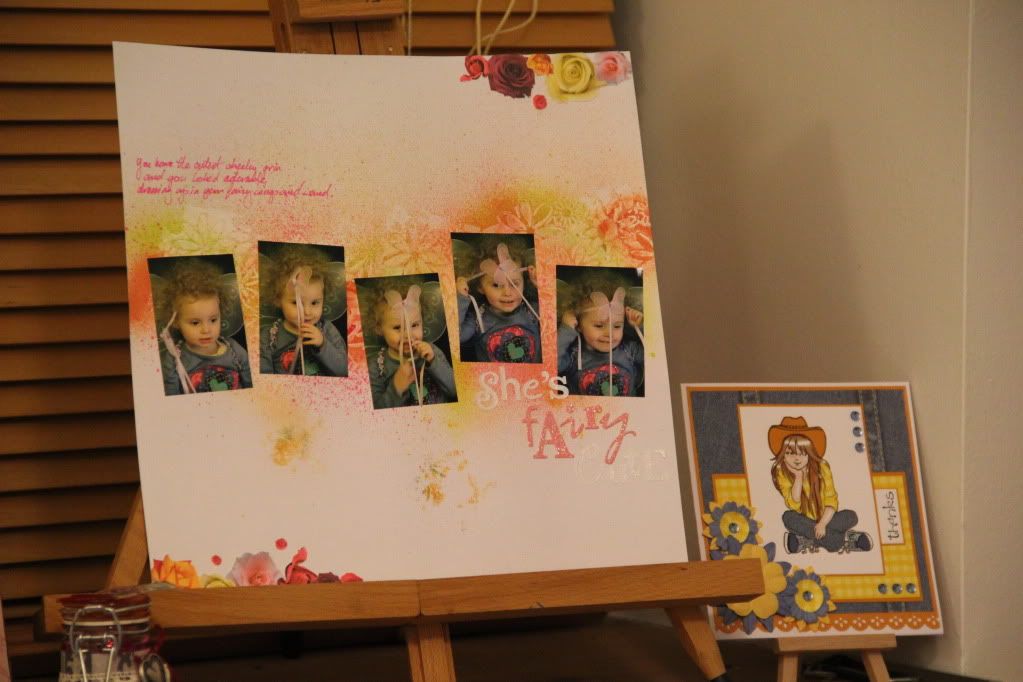 It's so nice to be able to display my work for a bit once it's done and enjoy looking at it for a bit instead of straight away putting it in an album or file or box. :)
And just to make up for the emptiness of my workdesk, I will also show you one little item that is floating around the peripheral areas of the desk, awaiting completion. This is a rather fabulous - and sulty! - digi stamp from Stitchy Bear stamps that I've coloured in with my ProMarkers. I'm considering using it for DH's Valentine's card... ;)
And that's it for me this week. Thanks for stopping by my desk on your travels around the WOYWW blogs this week.