Hee. Dontcha just love this little cowgirl stamp?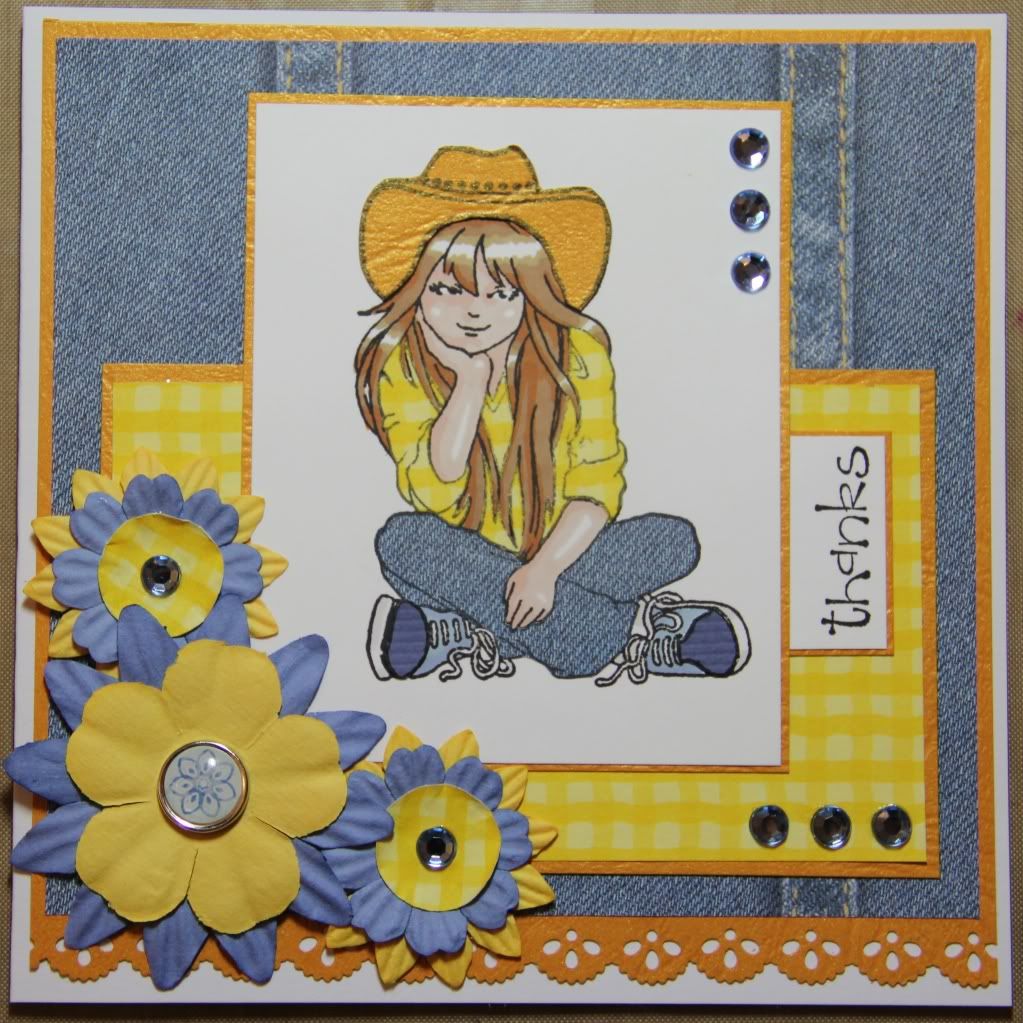 She's from Sugar Nellie and I'm entering this card into the current challenge over at
The Sugar Bowl
challenge blog. The challenge is to use the sketch provided with an optional theme of paper piecing.
Paper piecing is such a fun - if fiddly - effect and it works fantastically with an image like this. I really must do this more often! :) I've had the denim patterned paper sitting around in my stash for at least 5 years and I immediately thought of it for the paper piecing of the cowgirl's jeans, and of course she needed a gingham-style check paper for her shirt.
I have a bunch of thank you cards to send to friends and rellies for their christmas gifts to the girls so I figured (oops, I've gone proper Western now!) I'd make this card into a thank you card to get the ball rolling. :)