I am still slowly catching up on the weekly Art Journey prompts over at UKS... and may I just say that I am *loving* this journey and the art journal I am creating with it... it's looking fantastic and I am learning so much during this process. :)
I've made it as far as Week 5's doodling prompt, which I really enjoyed cos I used to doodle a LOT and it was great getting back into some creative drawing.
The detailed prompting for this week had me doodling a face with some flowers around it (I often tend to doodle faces) and it really got me thinking about creativity and the enjoyment of drawing and creating something from scratch and how freeing it is so that's where my page led me...
I wanted my page to be really vibrant and warm and flourishing, because that's how creativity feels to me. So I started off my doodling a big flower and added a striped border (filling in the white spaces with white pen). I then wrote my "title" wording around the flower: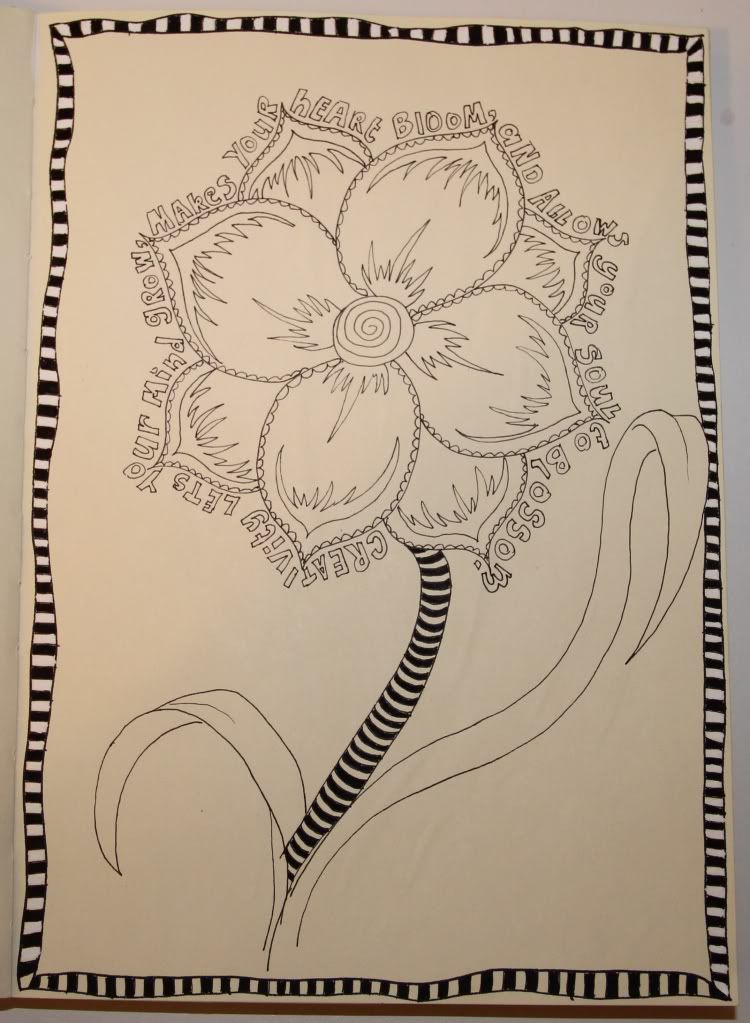 I wanted more of a border and, following with the blossoming/growth theme, I doodled some leaves around the edges. And then it came to colouring. I decided to use my Promarkers for this page as I really wanted depth and vibrancy of colour. I've never actually used my Promarkers in my art journalling before but I love seeing
Rosie
's Promarker pages so I took some inspiration from her. :) I started by colouring in the flower in bright, warm shades of orange and yellow and the title in red:
I then coloured in the leaves, and the leafy border:
I wanted a warm coloured background too so I went with a slightly muted mustard shade of yellow: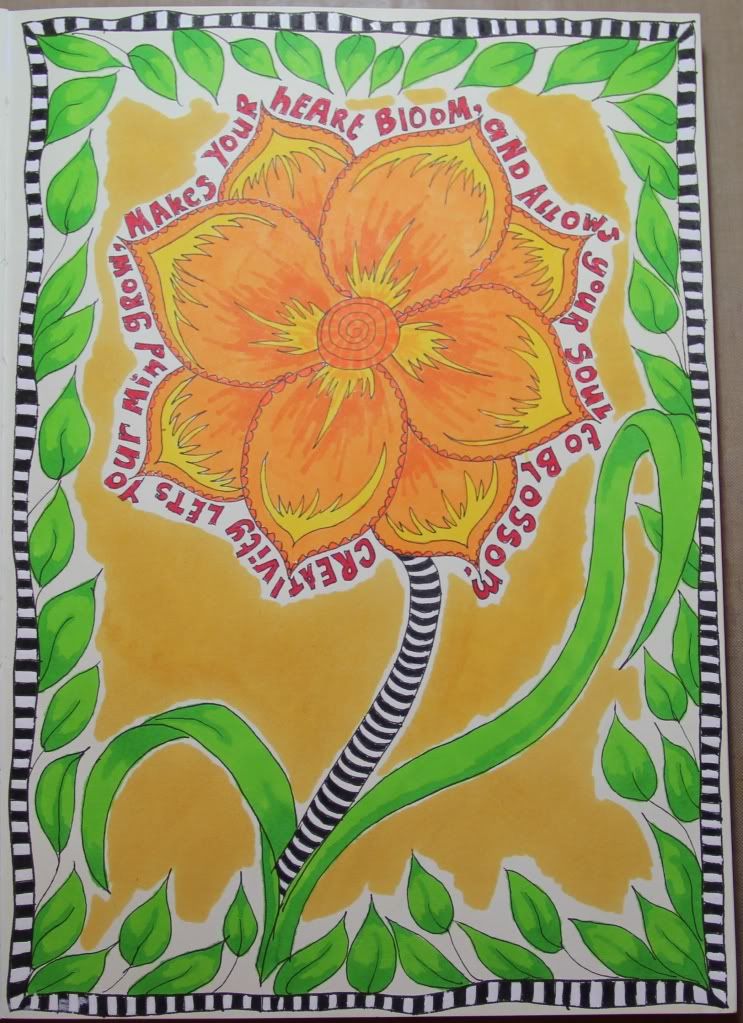 To add to the warm, bright, vibrant feeling, I coloured in the edges with shades of red and blended it in a little with the blender pen: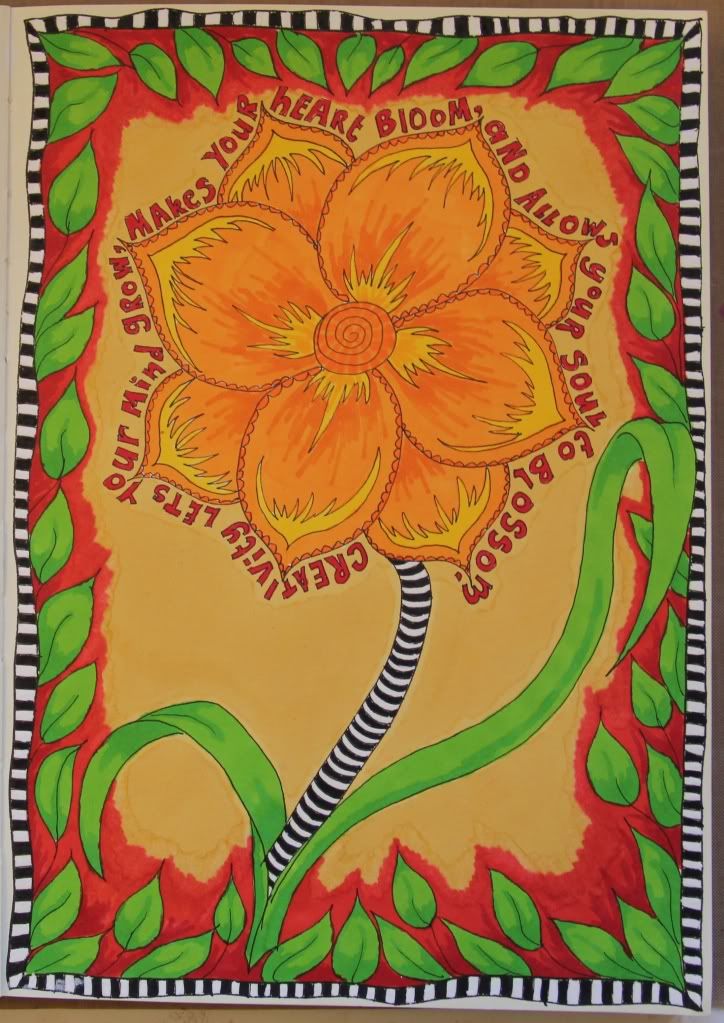 And to finish, I added my journalling:
I'm really really pleased with how this page turned out. It's everything I want it to be and just looking at the big, beautiful flower and the warm, bright colours makes me feel happy and creative.. and I love that this page came entirely from me... all the images here are 100% created by me; there's no stamping, no clipped out images, no use of anyone else's images at all. And that's creativity. :)