I've made a few cards lately that haven't made it onto the blog as yet, some quite quick and simple, others a bit more intricate, so I thought I'd do a bit of a round-up and post 'em all here.
First up.. regular readers may remember this rather sultry lady from my my WOYWW post in early February, in which I mentioned I was thinking of using her for a Valentine's card for my DH... and indeed I did:
I loved this image (a Barbara Jensen digi image from Stitchy Bear Stamps) and thought she looked so great coloured in that I wanted to keep the card fairly simple so I simply added some patterned paper that reminded me of ornate wallpaper and I attached the image to the edge of the card, overlapping the edge slightly, and trimmed to card edge to the shape of the image. I'm pleased to say that DH liked it. :)
I also made a quick "Thinking of You" card a couple of weeks back for a family friend who's elderly mum sadly passed away:
I used K&Co patterned paper and SU Everything Eleanor stamps and a piece of cream lace ribbon.
I used my SU stash recently for another, very quick and simple, card to pop through the letterbox of my neighbours to check they were okay (I was a bit worried as had seen an ambulance stopped outside their house and then had no answer when I knocked on the door later in the day - turns out the ambulance had stopped to ask them for directions to a nearby address! So they were both fine! :lol:):
I raided my SU scraps box for this and simply layered torn patterned paper and trimmed cardstock and then used my Stampin' Markers to colour a little stamp from the Cute by the Inch set and stamp the design and then punched it out using my new SU postage stamp punch. :)
I've also made several little notecards for sending out with swaps - mostly ATCs etc:
A couple using pretty Kate Knight papers that came free with a craft magazine (including one where I was trying out the SU pennant punch):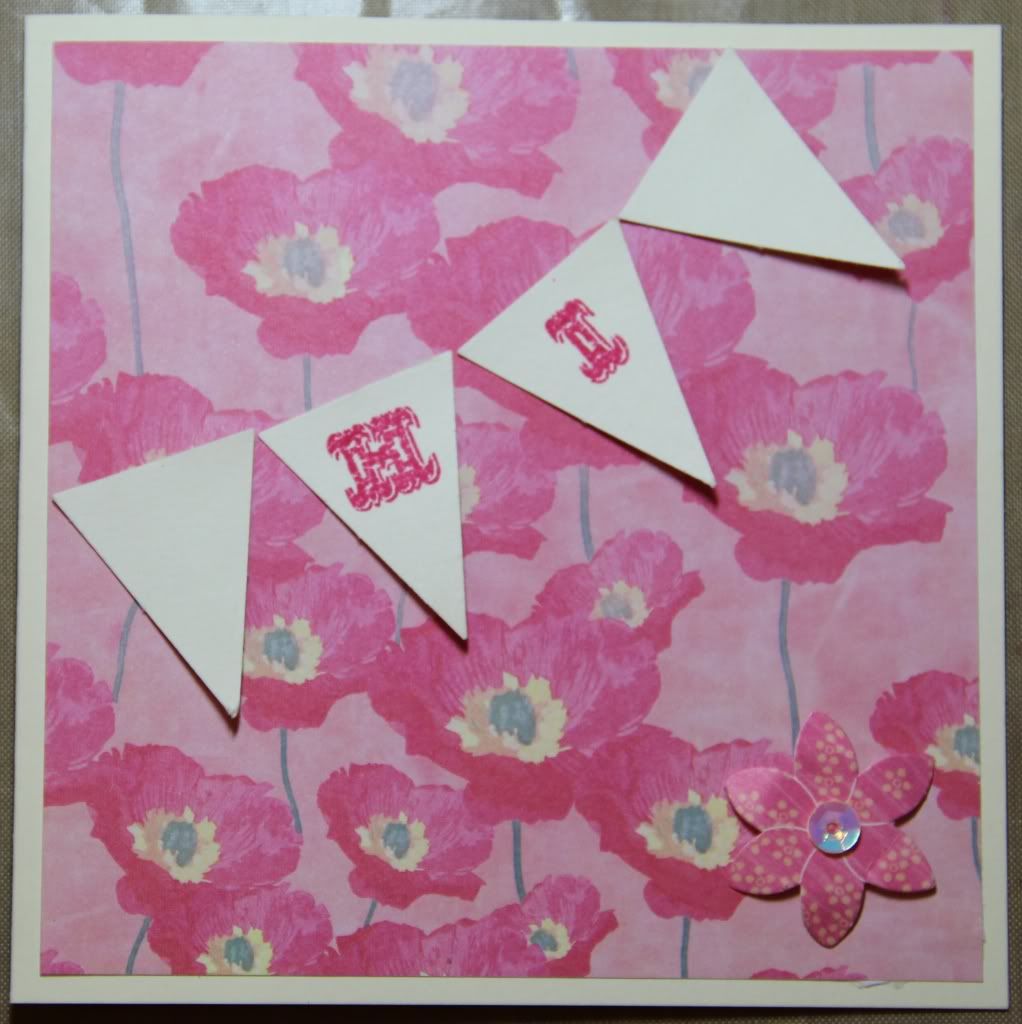 One using Distress Stains and then black ink sponged over a mask: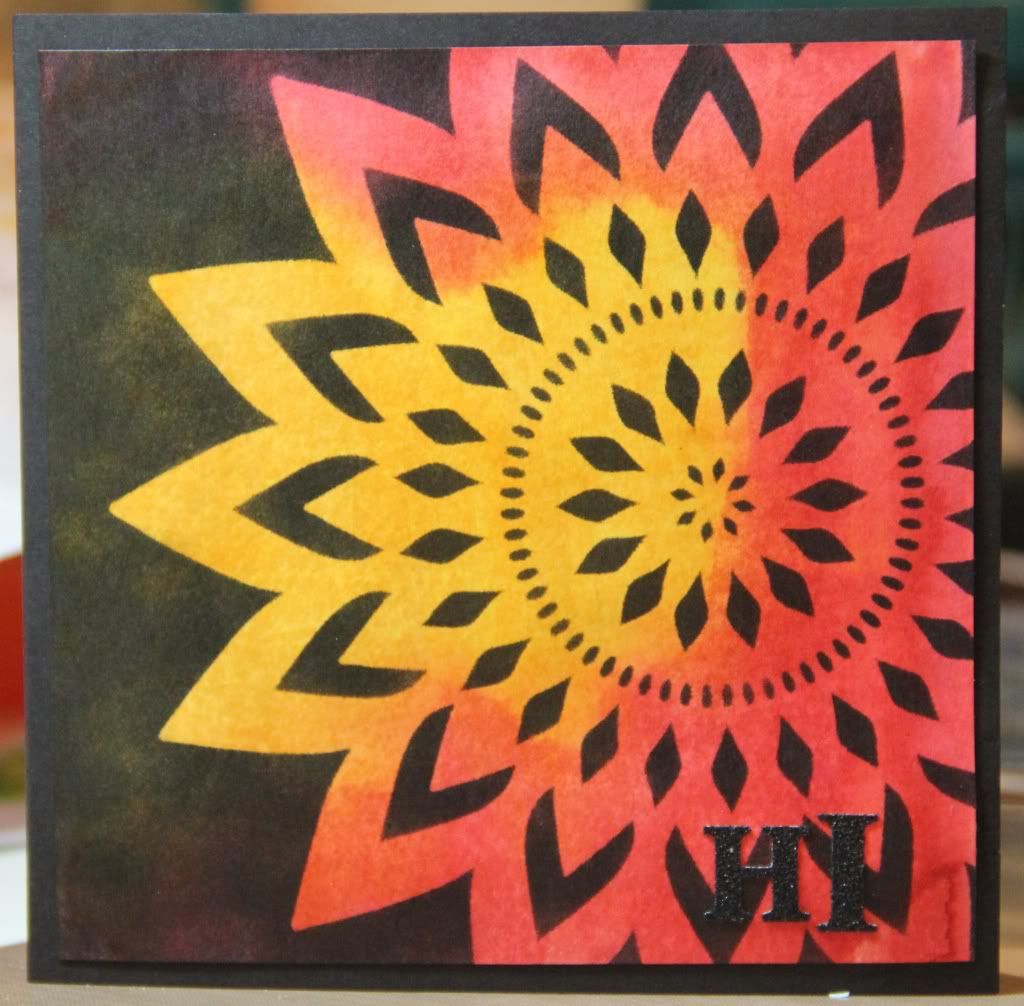 More Distress Stains, stamps that came free with a magazine and some glitter pens to highlight:
And one with Dylusions paint dry-brushed across the card and Tim Holtz stamps stamped over the top:
And I think that's me about caught up... Oh, except for the card I've just made tonight. But I think I'll give that one a post all its own. :)