I made a set of ATCs to swap recently... I was inspired by a recent demo on Create and Craft and dug out my brayer and Big n Juicy inkpad: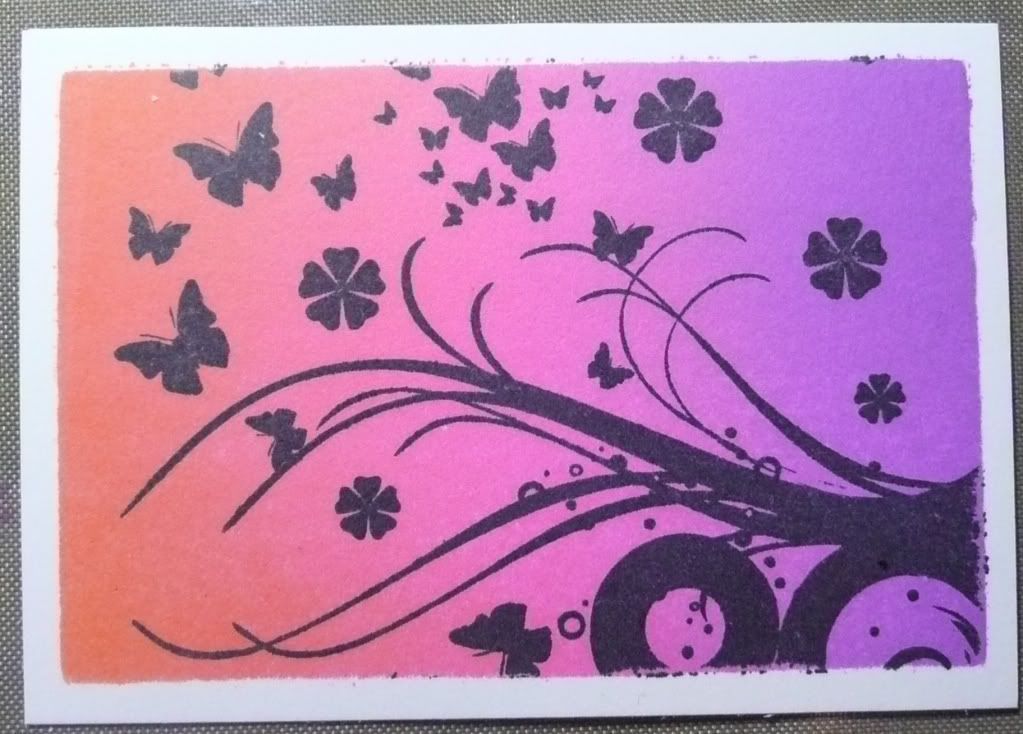 I kept the background simple, taping off the edges and using the brayer to build up a lovely intense colour. I then stamped over it with black Adirondack ink using the Flutterby stamp from Imagination Crafts.
I also made another ATC... this was something of an experiment for me in using masking and stamps to build up a scene: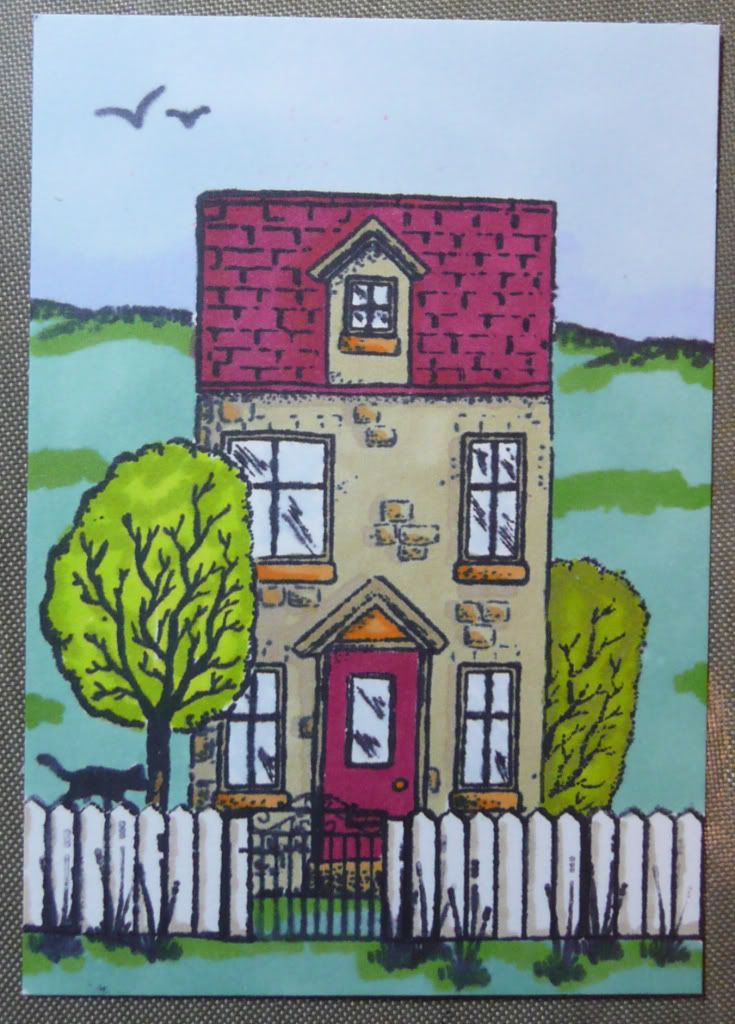 I'd had these stamps as part of a set of Kanban stamps I got off C&C/QVC (can't remember which!) a while back. It was fun using them to build up a scene... and getting my head round the concept of having to "work backwards" and stamp the foreground images first. I coloured it in using my ProMarkers. The colouring's not perfect but hey... it's a learning process! :D
I also made a couple of cards recently.
A cute little card to send out with my ATC swap:
I got this funky little cat stamp from a sheet of freebie stamps that came with a craft magazine I bought last weekend. I stamped the cat in black Adirondack and coloured it in with my scrummy new Cosmic Shimmer Drawing Inks and also used the inks to doodle a border. I love the shimmery effect of these inks. The sentiment stamp is from Stampin' Up!
And while we're on the topic of Stampin' Up!, I had a good play with my SU stash to make this card to send to a new friend: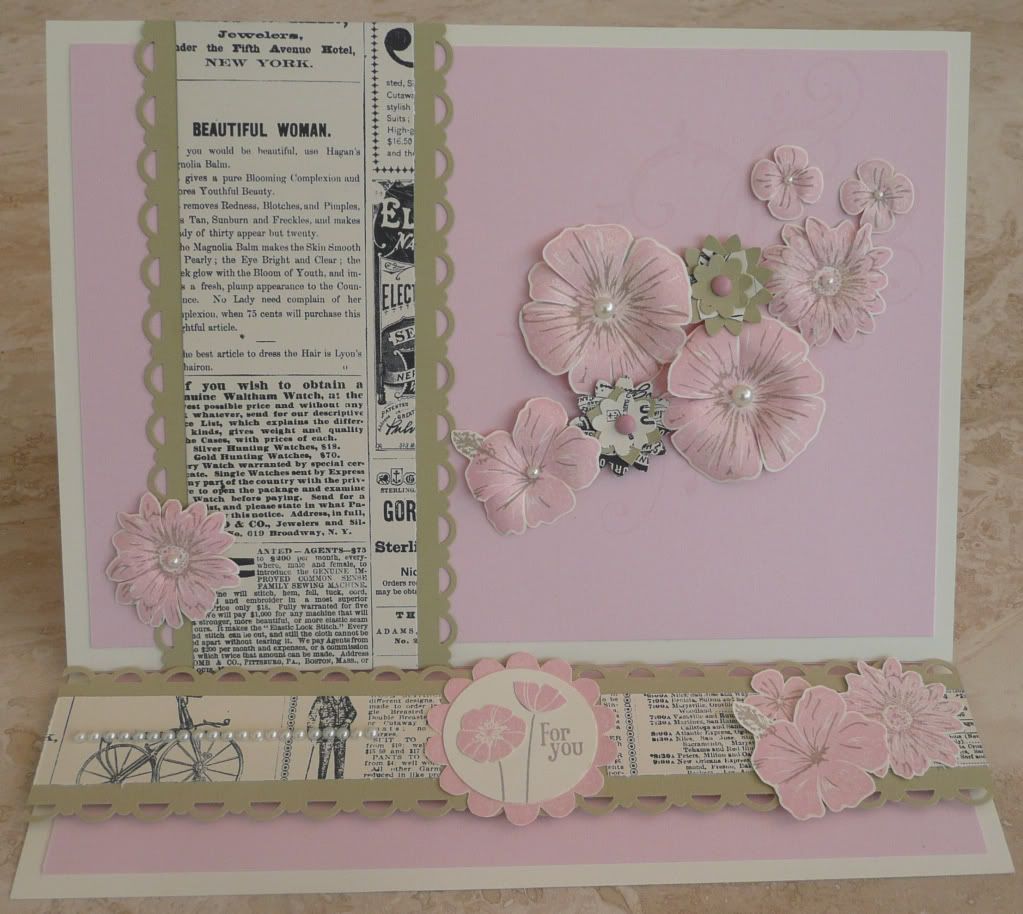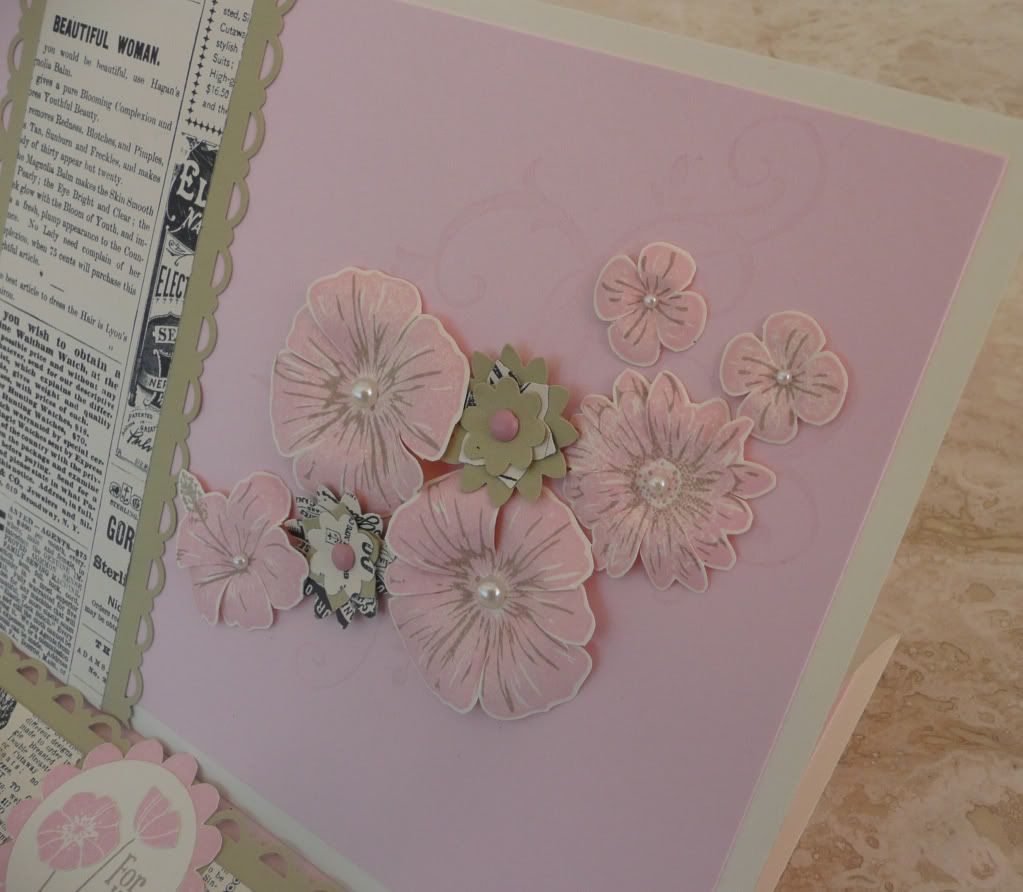 I used Greenhouse Garden, Baroque Motifs and Punch Pourri stamp sets, Crumb Cake and Pretty in Pink inkpads and cardstock and Newsprint patterned paper. I watermark stamped the Baroque Motifs flourish onto the pink card using Versmark ink and I cut into the stamped flowers and curled the petals for a bit of dimension and added adhesive pearls to the centres. I love the soft, warm colours of this card.