Ooooh I'm so giddy! I've been published! :)
My subscription issue of Simply Cards & Papercraft came in the post today and I sat idly leafing through it while my daughter ate her lunch... I got to the Reader's Gallery page and immediately thought that one of the cards looked familiar... and then realised it was because it was one of mine! :D
I took a closer look and, sure enough, there was my name under the card and the details of the products I used to make it: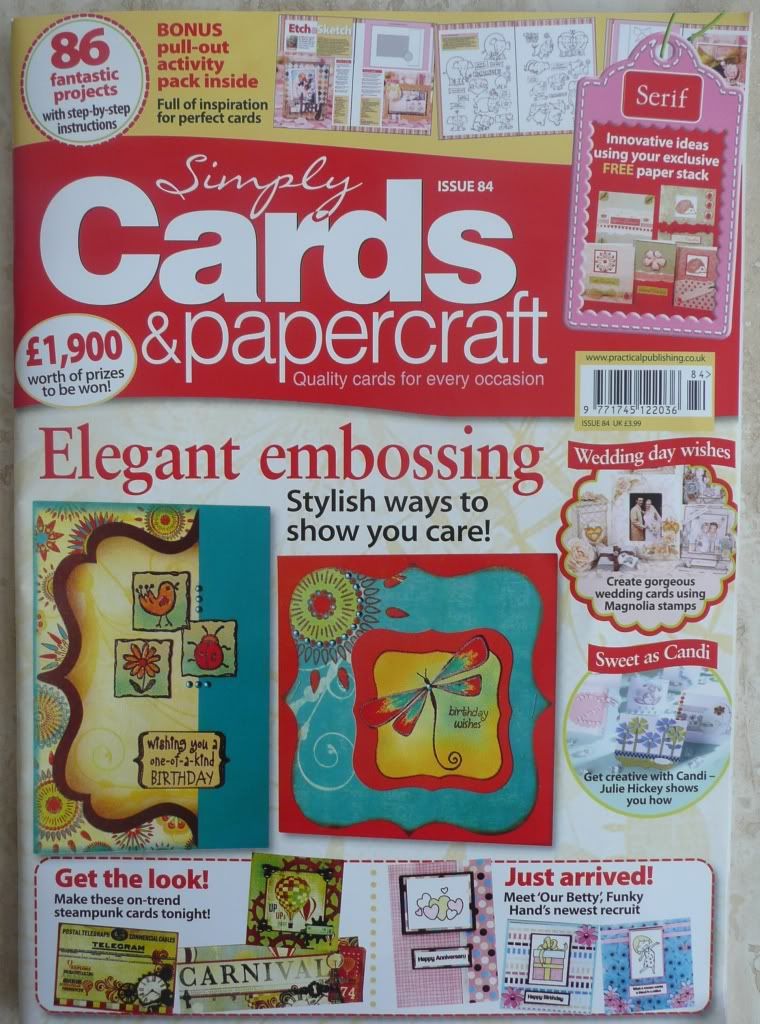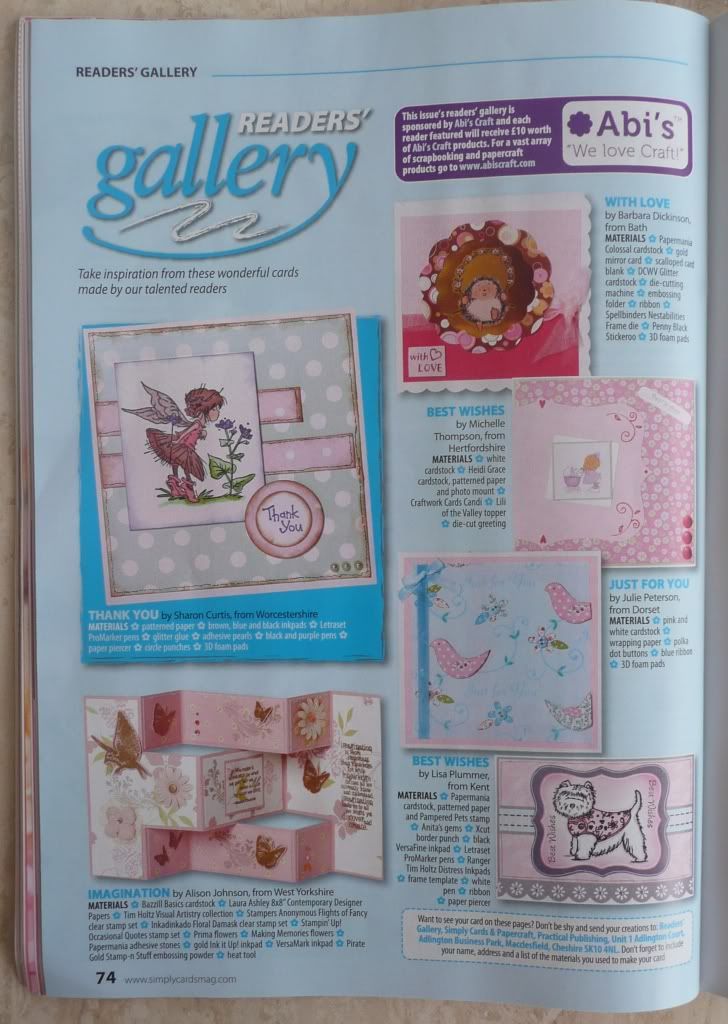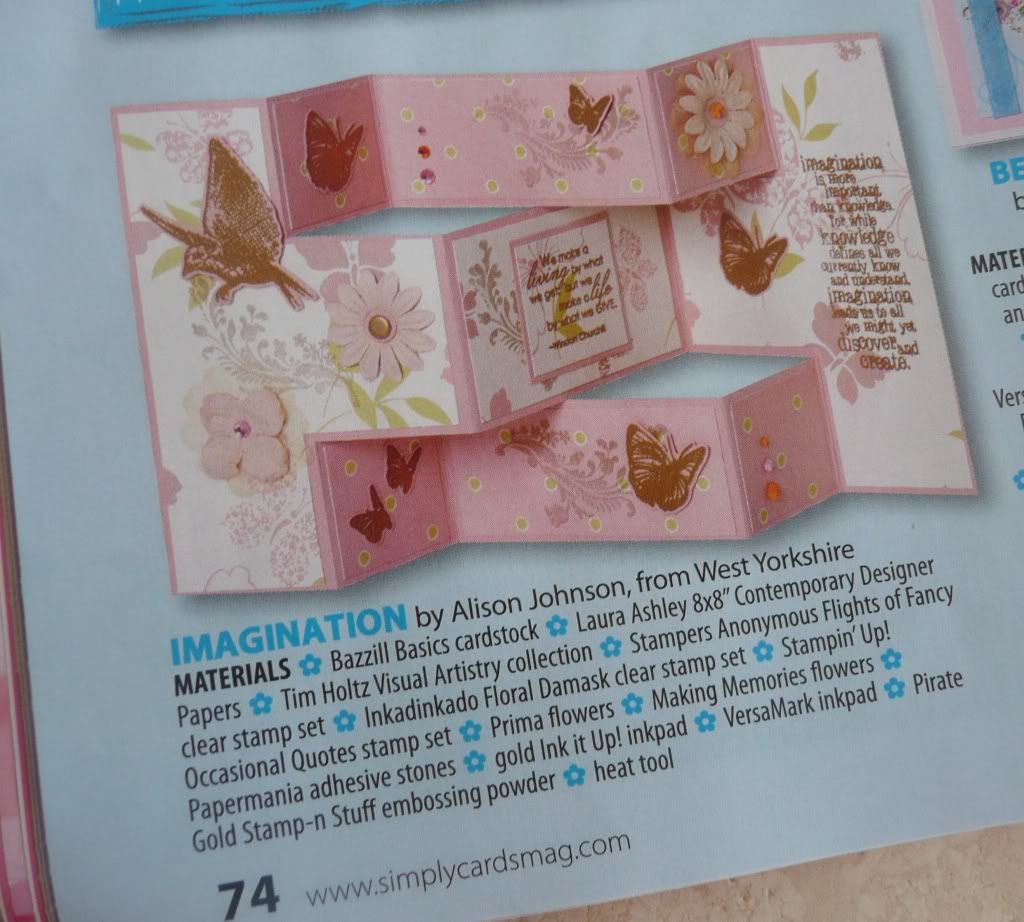 I submitted some cards for one of their competitions last year and although I didn't win the competition, the submission rules did state that they would keep all the cards submitted and may choose to feature them in future issues. I'd had no expectation of that happening and this was such a lovely - and unexpected - surprise! It's the first time any of my crafting work has been published in print. :)
And, even better, it says in the mag that all the readers whose work was featured on the page will receive £10 worth of stash from sponsor Abi's Crafts. Something else to look forward to.
But honestly, that's just an added bonus.... I am just mega giddy at seeing my work in print in a craft magazine! :D