Another week, another Wednesday, another peek at the chaos that is my craft room!
On the desk this week, various bits and bobs of ongoing projects, debris of completed projects and, front and centre, the journal in which I have just completed my first ever art journal page (closed for the moment to help flatten out the page but fear not, inquisitive reader, photos to folllow shortly):
The craft room is once again in dire need of tidying...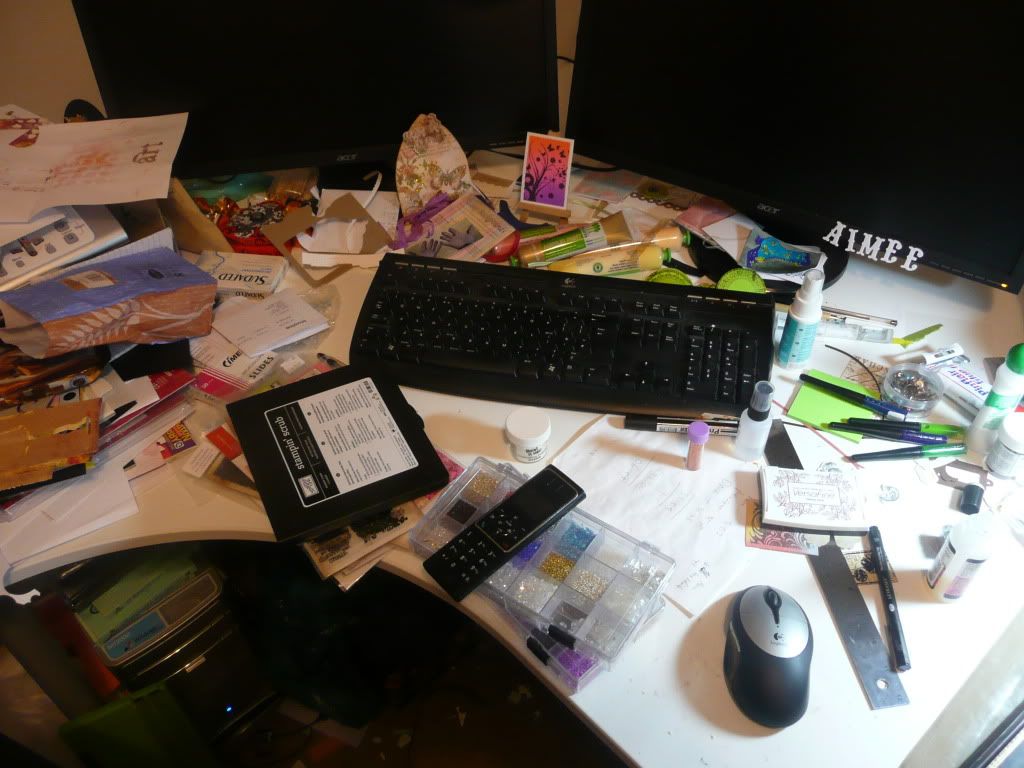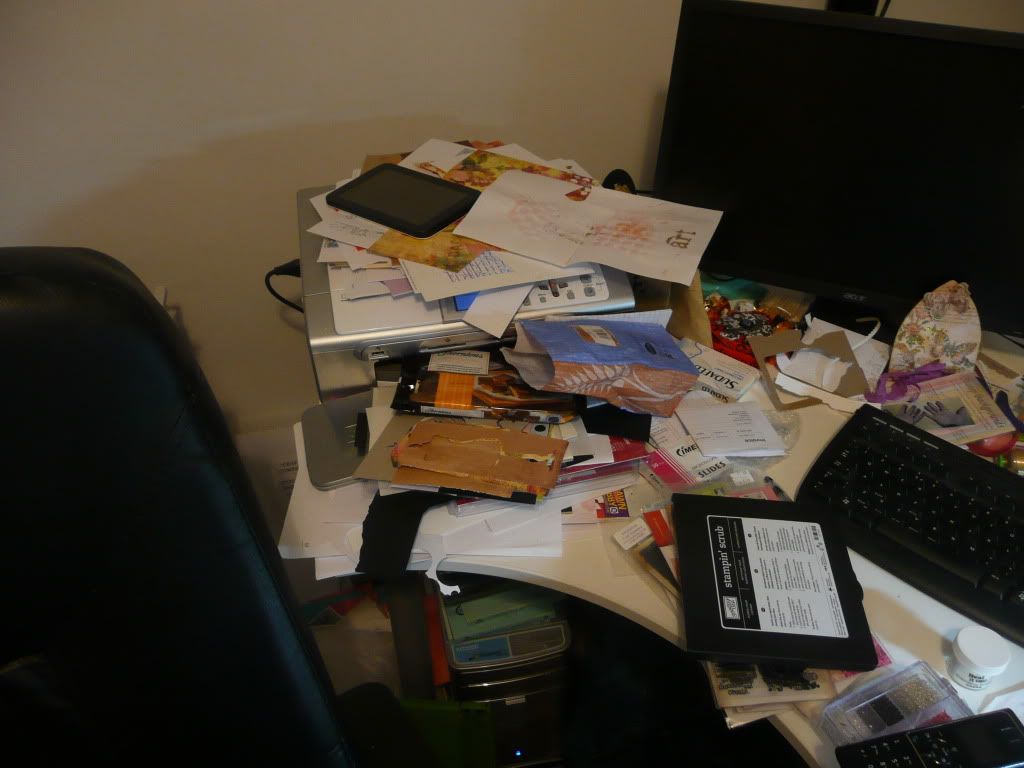 And when I say dire... I mean DIRE!! The desk area is bad enough but if I turn to the right... or even worse to the area behind me..... Eeep!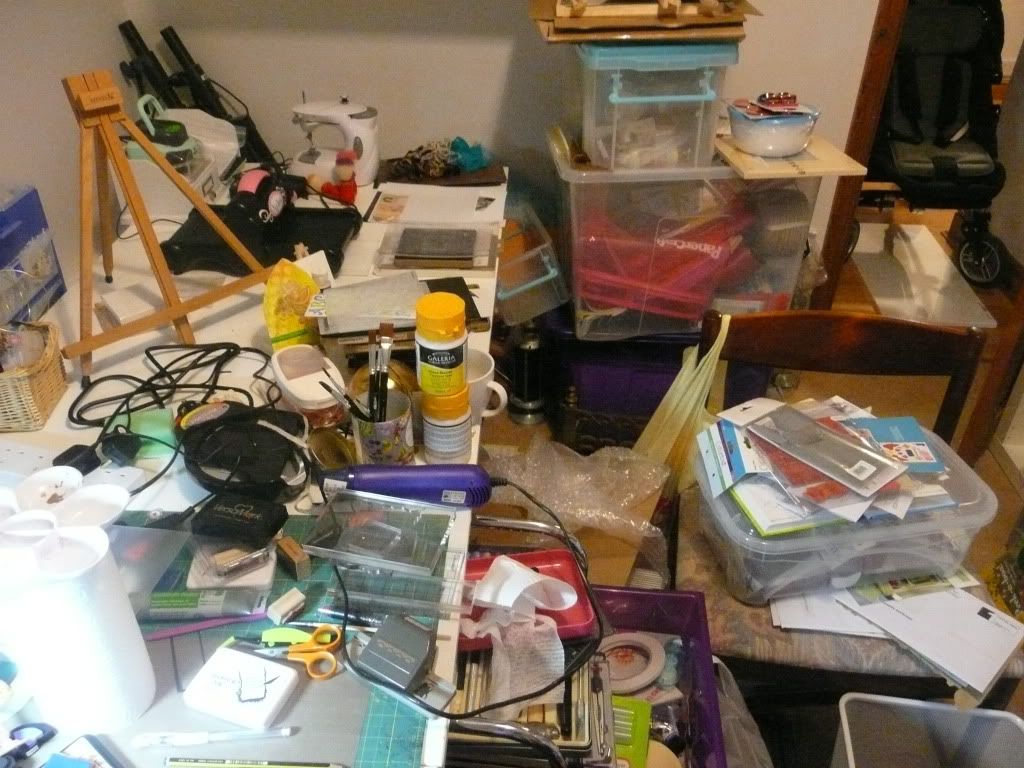 It's never a good sign when you can't close drawers in your storage unit because you're actually using them as a further surface on which to pile things! :lol:
I just seem to have so many ideas at the moment and so many things that I want to work on (and limited time for crafting) that tidying/putting away (and, more pressingly, the need to reorganise to find space to put stuff away properly) is an unwanted distraction from actual crafting so I just keep shoving stuff to one side and moving onto the next project. But it's pretty much reaching critical mass now... plus I want DH to install some wall racks/noticeboard etc for me and he's not going to be willing to do so unless I actually clear some space for him to work in! :lol:
Thanks for stopping by my desk this week. Hope you're having a great WOYWW! :)