I've done it. I've made my first foray into the world of art journalling. :)
I've had a nice journal sitting around for months, since I came across it in a sale bin at Staples, waiting for me to make a start on it. This page is actually my second attempt at starting the journal... I had had a go at creating a background some months ago but it looked awful so I've painted over it with gesso and started again! This is the result: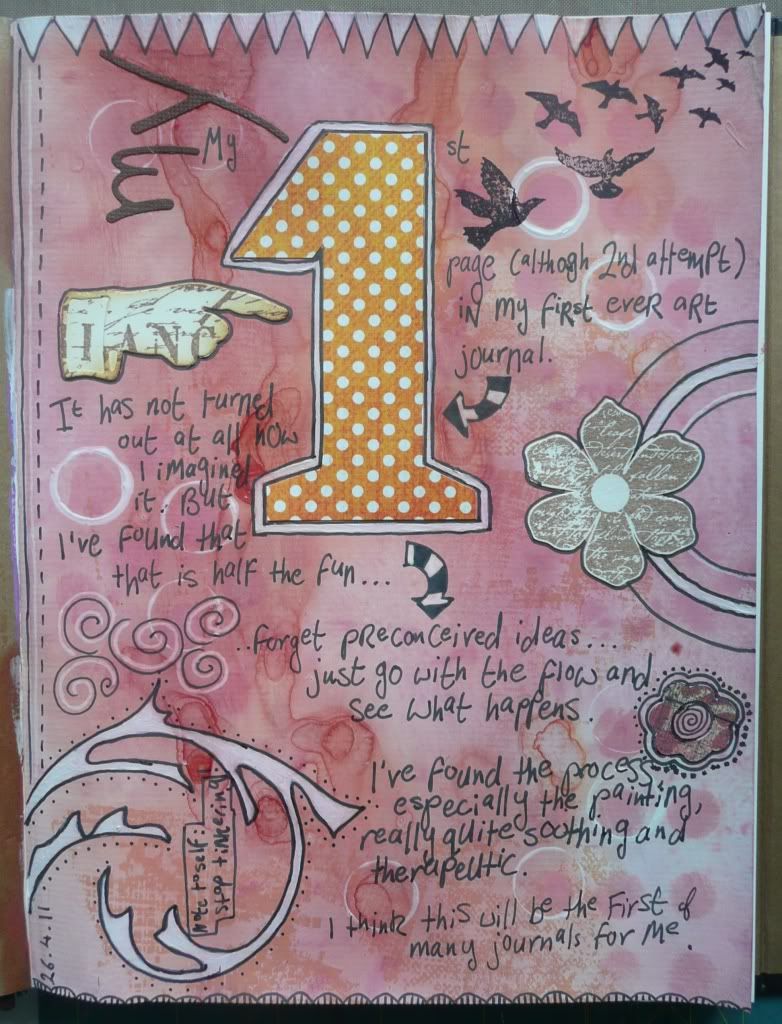 I really enjoyed making this. I especially found painting on the page very calming... just sitting taking my time adding layers of paint into the doodled designs. I'm really quite pleased with how this turned out... especially as, as mentioned in the journalling, it turned out nothing like how I expected (not least because the spray inks I used for the background turned out a much paler colour when used on top of gesso). I should also point out that, as a newbie to the world of art journalling, I have been reading around for ideas etc and I have taken some inspiration for my page from the quite frankly stunning work of Rosie (check it out at her
Rosie's Arty Stuff
blog).
I think I am rather hooked on art journalling now and you may be seeing lots more art journal pages on this blog! :)