I'm still hooked on these little mini trays from Craft Individuals and I wanted to make a birthday present for a friend... so I made a decorated tray and matching birthday card using my yummy SU stash: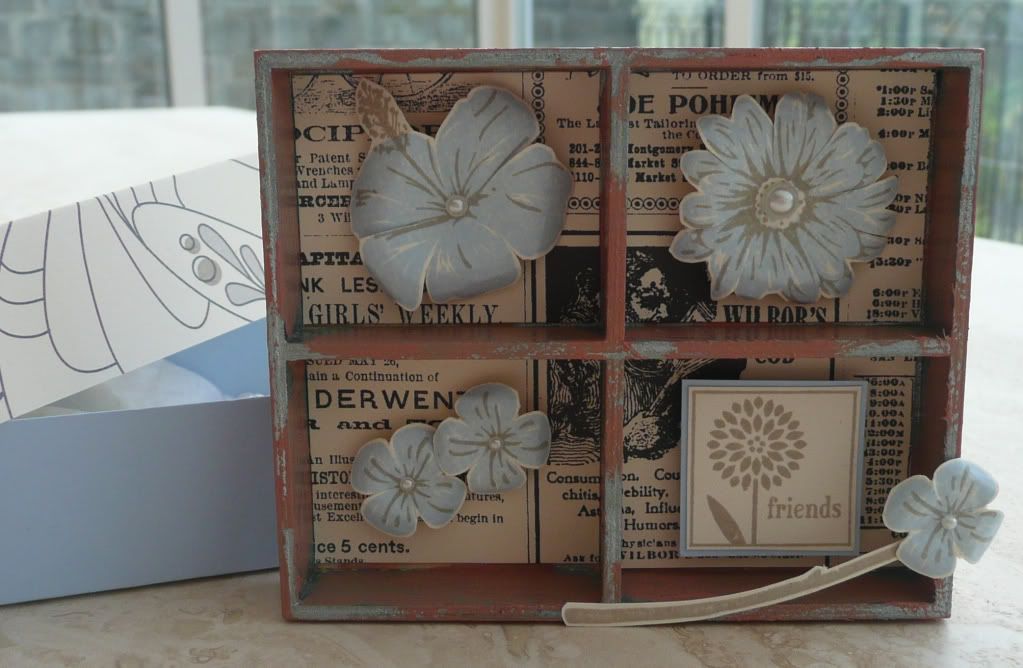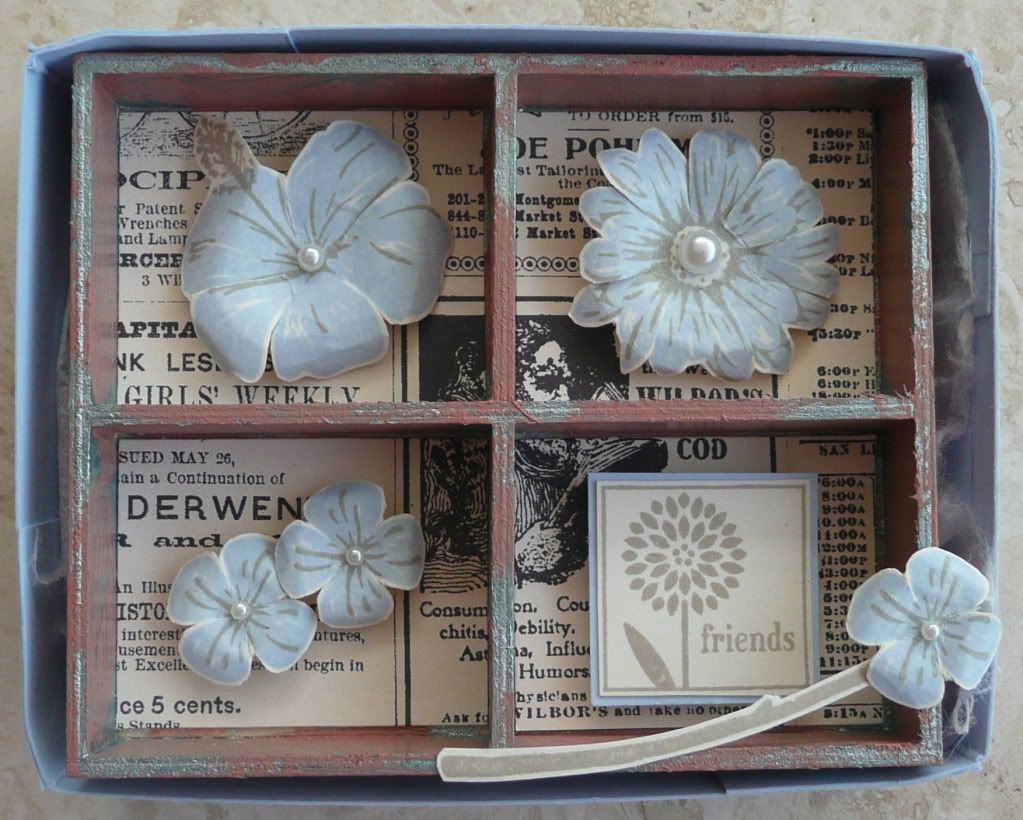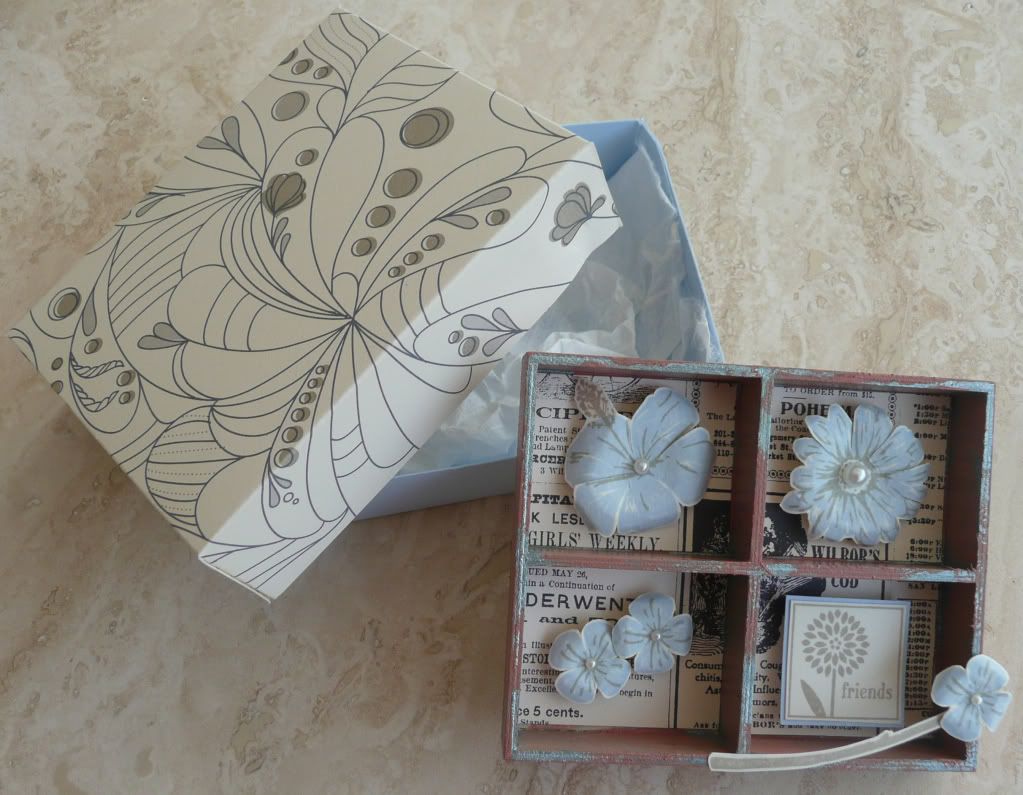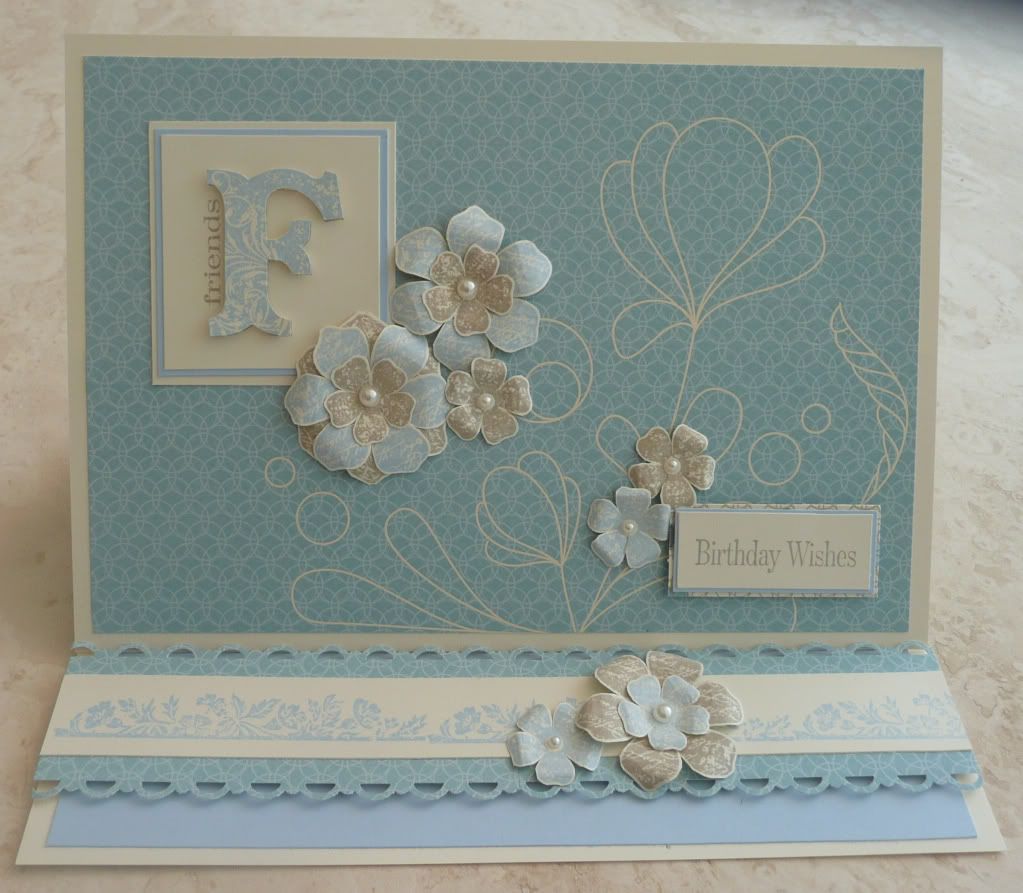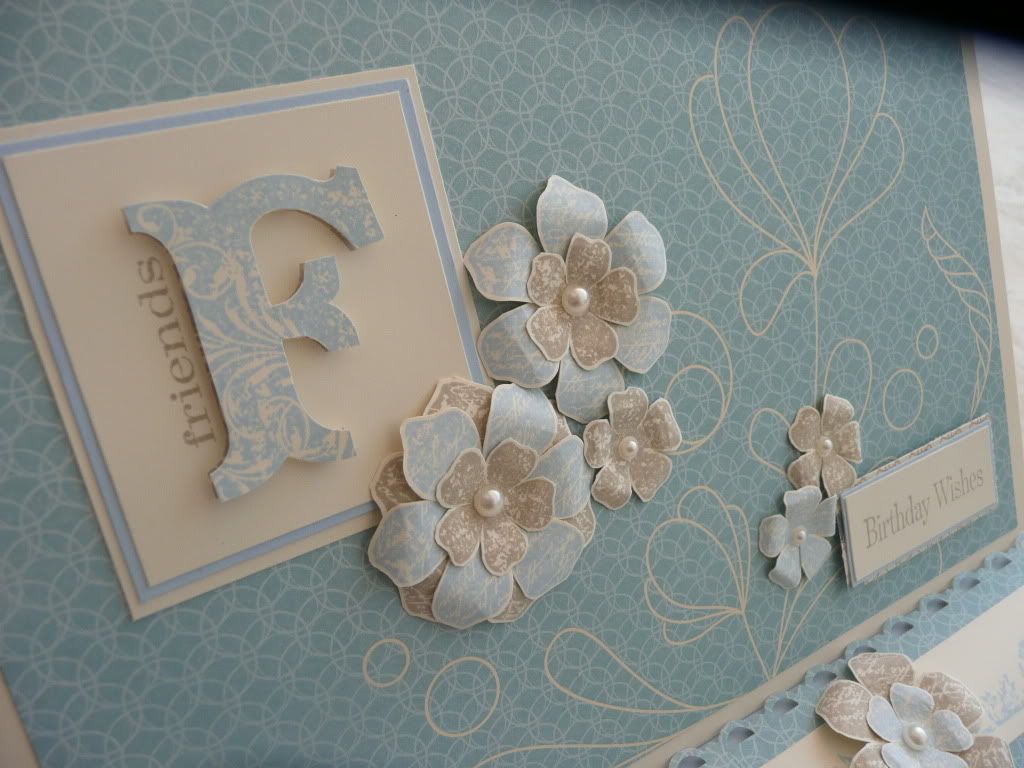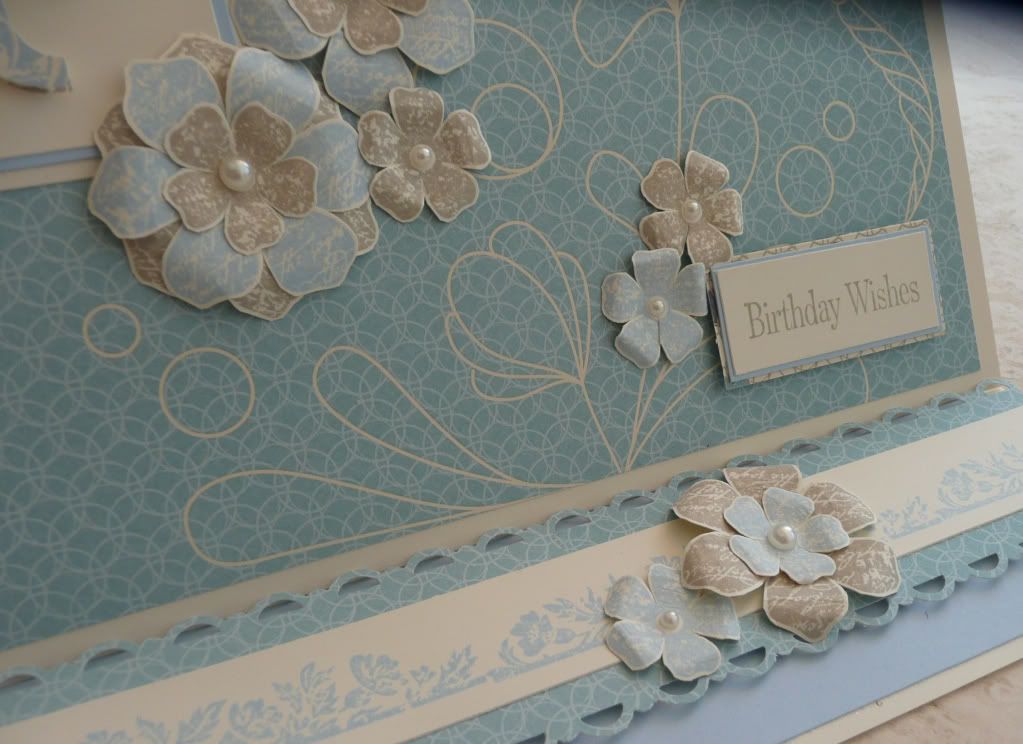 For the decorated tray I used Newsprint patterned paper, Greenhouse Garden stamps and Bashful Blue and Crumb Cake inks. I curled the flowers for a bit of dimension and added pearls to the centres. The sentiment stamp is from the Cute by the Inch stamp set and I cut it out and matted it onto Bashful Blue card.
For the card I again used Bashful Blue and Crumb Cake inks but I used the Vintage Vogue stamp set this time. I curled the flowers again and added pearls and I repeatedly stamped the little border stamp to give a nice long floral border across the bottom part of this easel card. The patterned paper toned really well with the Bashful Blue and Very Vanilla cardstock.
I also made a little gift box from matching cardstock and patterned paper. :)