This post is brought to you by the magic of mobile internet.
Because my landline, and hence my broadband, is dead as a dodo right now and BT says it's a local area fault at the exchange and they expect to have it fixed - hopefully - by 5pm Wednesday... but it could be as long as until 5pm Friday!! :(
So I've been having to make do with mobile internet on my phone most of the day... until this evening when DH informed me that the clever Samsung Galaxy Tab phone that he got me for Christmas can actually be used as a wireless router! So I can connect to my phone's mobile internet, through my laptop! Which means I can upload photos! Yay!
So here's my craft room as of c.1am this morning: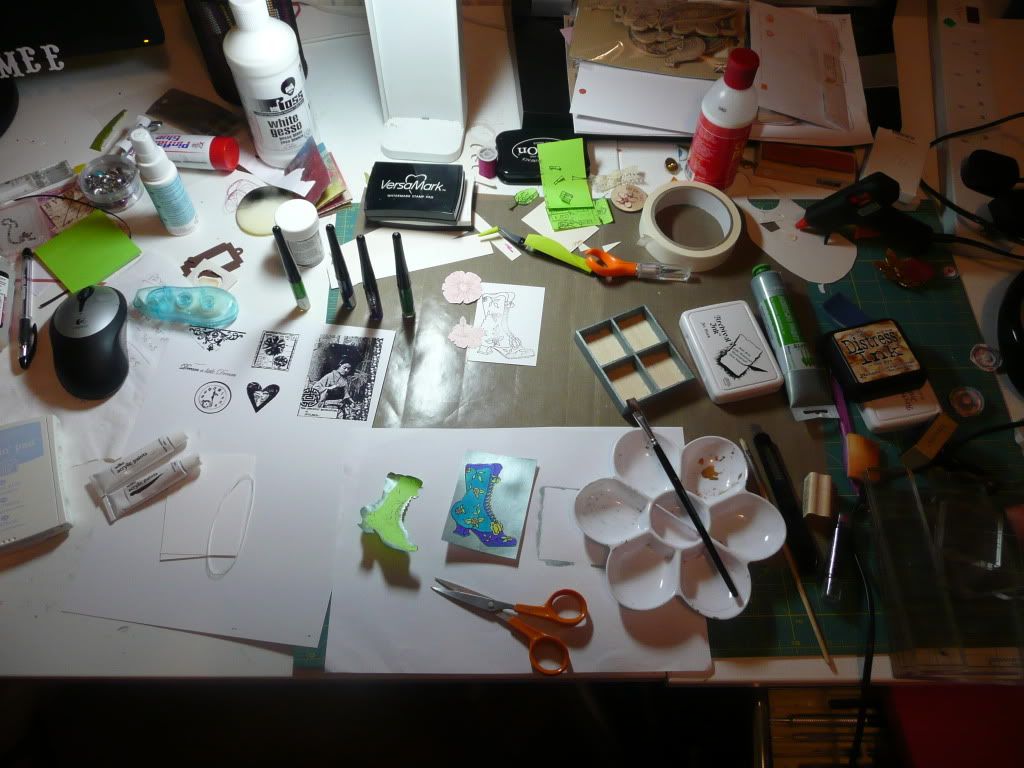 A positive chaos of ongoing experimentation/playing. Paints and Cosmic Shimmer drawing inks and ATCs and new stamps and another dinky little wooden tray in progress.
Oh and the keyboard is once again rapidly becoming inaccessible for typing purposes...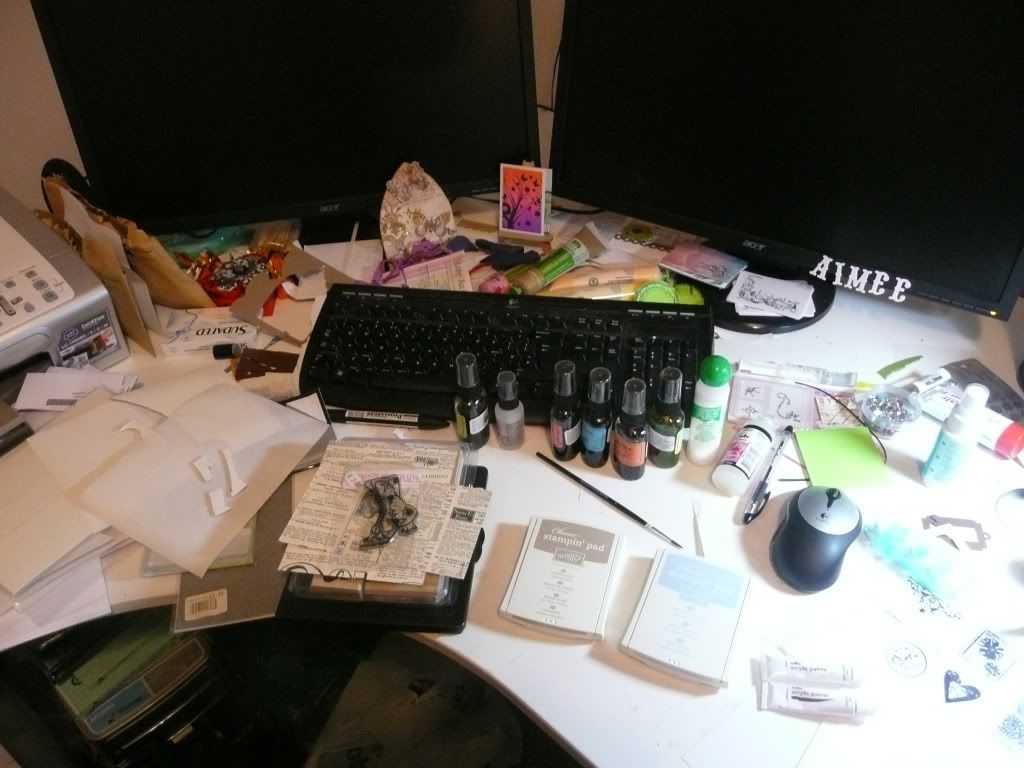 For the folks who were wondering last week what I was planning to do with the teeny tray, here's the finished product:
I gave it to my mum as a belated Mother's Day present. She was singularly unappreciative. *sigh* But I am loving these little trays which I've why I've bought a bunch more and already started altering a second one. :)
Thanks for stopping by my desk.:)