That's the new challenge theme at
One Stitch at a Time
this week. You need to choose a line from the bingo card (it must pass through the centre "Digi" square) and include those elements in your creation - or heck, go mad and try and use 'em all and get the full house! :)
For my card I chose the middle horizontal line, giving me Sticker and Bling, along with the use a Digi requirement. D'you think I managed to get in enough bling....? ;)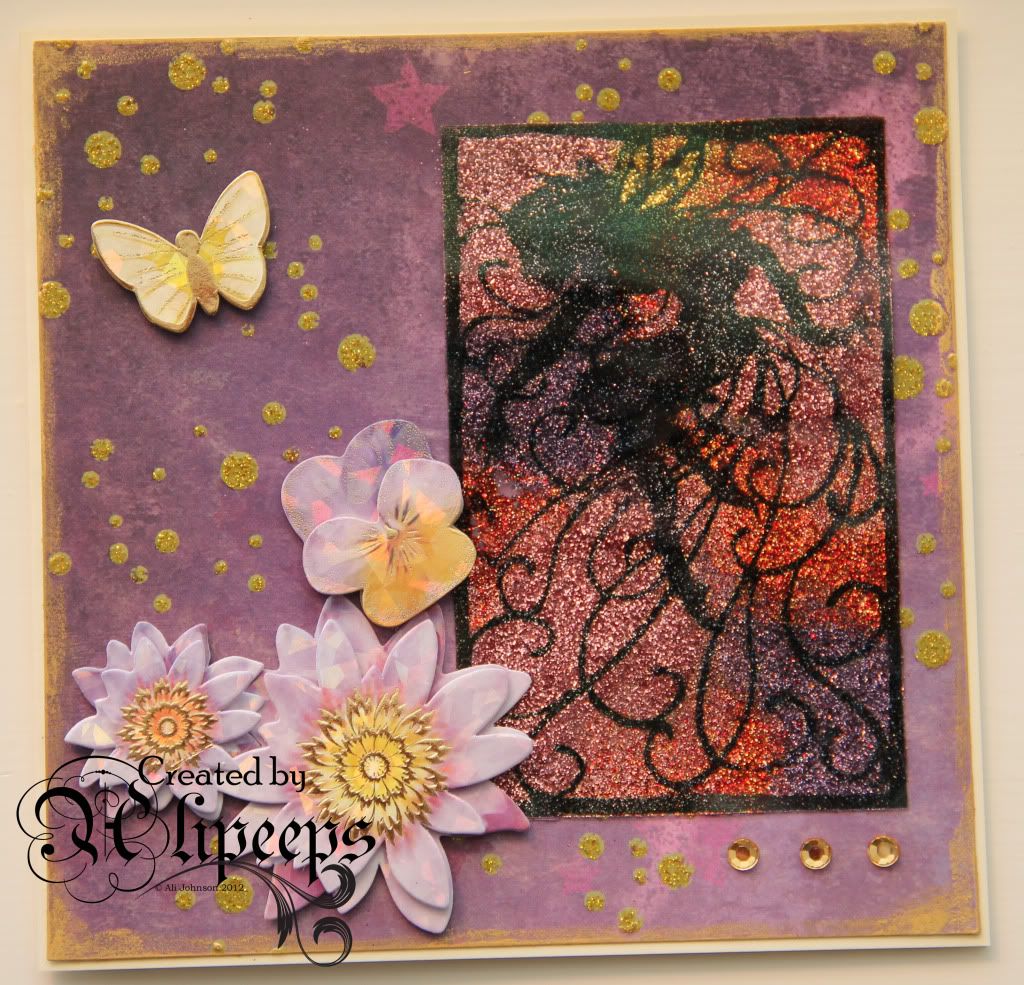 Be honest now! :lol:
By the way, I know I'm usually complaining about photographing cards etc in the gloom that we call daylight in this part of the world but on this occasion I am gonna say that sparkly, glittery cards + bright sunlight = bl**dy hard to get a decent photo! :lol:
I chose this gorgeous silhouetted image by
Floppy Latte Designs
called
Flight of Fantasy
. As soon as I saw this image I knew I wanted to print it onto acetate and put something pretty and sparkly behind it. So that's what I did. I printed in reverse onto printable acetate and then played around with glue and lots and lots and lots of pretty glitter! :)
The papers used are from DCWV's gorgeous Once Upon a Time stack and the foiled flower and butterfly stickers are some (I think, DoCrafts) ones that I've had sitting in a drawer for aaaaages.
You don't need to use a Stitchy Bear image to join in the fun at OSAAT though obviously we'd like to see your projects using Stitchy Bear digi stamps and doing so puts you in with a chance of winning a prize from our sponsor. If you enter without using a Stitchy Bear product you still have a chance to win a $3 gift voucher to spend in the Stitchy Bear store.
As the saying goes, you gotta be in it to win it! :)
Am entering this card into the following challenges: