A quick flyby WOYWW post from me this week - I've got so much going on this week that I keep staying up late trying to get stuff organised and yet I still feel like I'm meeting myself coming! :lol:
Not a lot to share on the old craft desk this morning... I've been busy doing another kind of crafting! ;)
So no crafty projects on show, just the new Autumn/Winter Stampin' Up! catalogue, the new edition of Craft Stamper magazine (hee.. total coincidence but has anyone seen the ATC display project at the back of the mag... a freakily similar concept to the
ATC printer's tray project I blogged here on Monday
(don't forget, if you comment on my printer's tray post you'll be in with a chance to
win a goody bag of crafty stash
from me and could have a chance to win a fab prize from CCW if you follow the rest of the rainbow blog hop)! :D), and my ever-growing pile of images, both digi and stamped, awaiting colouring and creating with.
And the other crafty project I've been working on? Sewing name labels into these: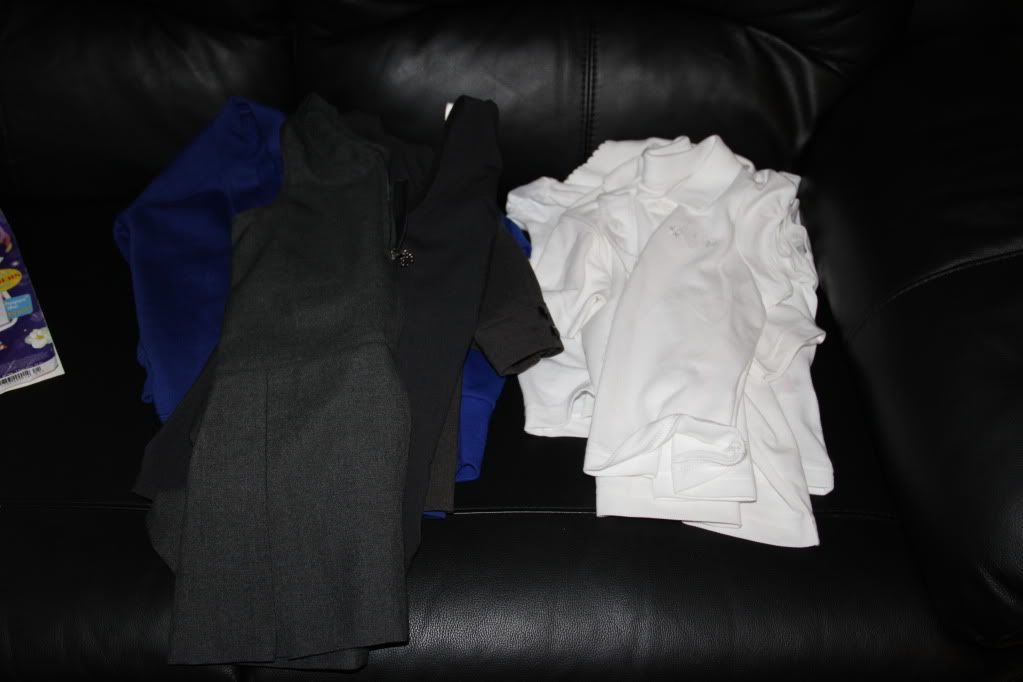 For today is the big day: DD1 starts pre-school, 3 hours a day, 5 days a week, complete with adorable little uniform. I'm a crazy mix of emotions over this momentous occasion... excited for her, proud of her, worried about her, and a wee bit sentimental and weepy at the end of an era... this is the beginning of years and years of the daily routine of the school run. The carefree days of baby/toddlerhood where we could do what we wanted, when we wanted, are over. *sigh*