One of the - many - things I love about Stampin' Up!'s range of stamps etc is their sentiments... they cover a lot more than the bog-standard occasion sentiments and it really does seem like they have a sentiment to cover any requirement.
Take this card: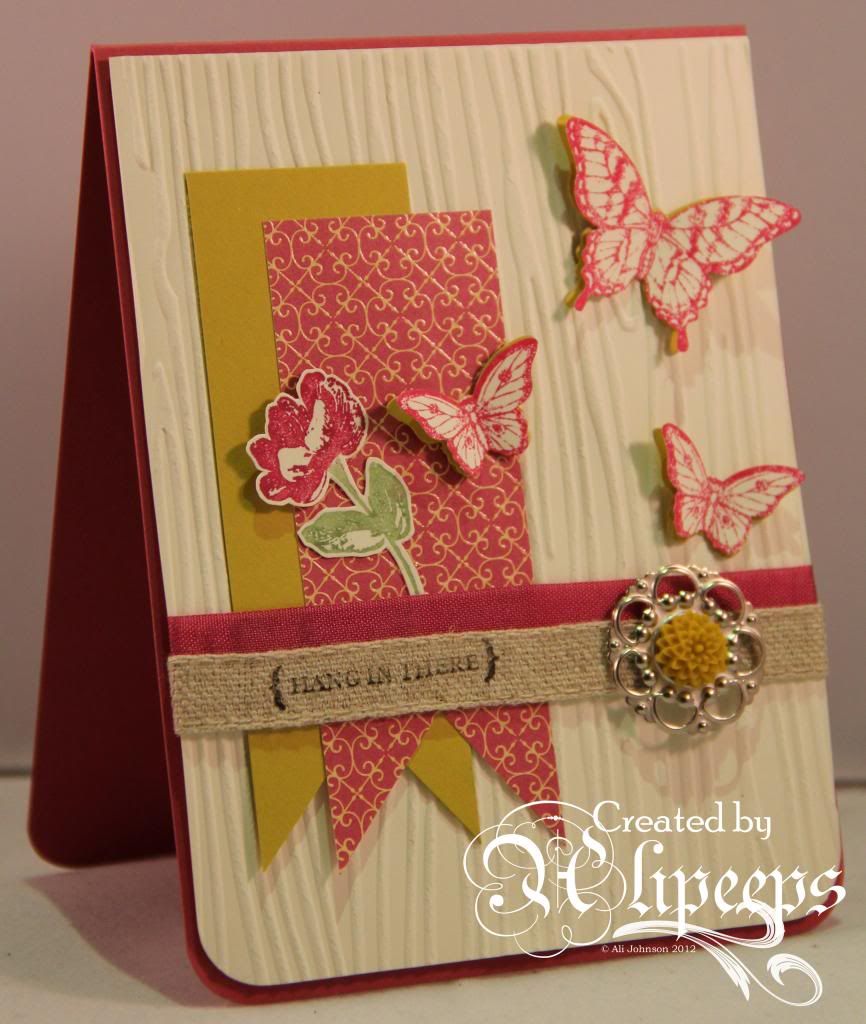 A friend of mine was having a really tough day and I wanted to make her a quick card to tell her that I care and that the bad stuff will pass and she will get through it. So I turned to my Stampin' Up! stash and used a woodgrain effect embossing folder (a recent acquisition), some scraps of patterned paper and card, and the *perfect* sentiment stamp, which I stamped onto burlap ribbon:
I completed things with a designer brad topped with a resin flower and, of course, some pretty butterflies.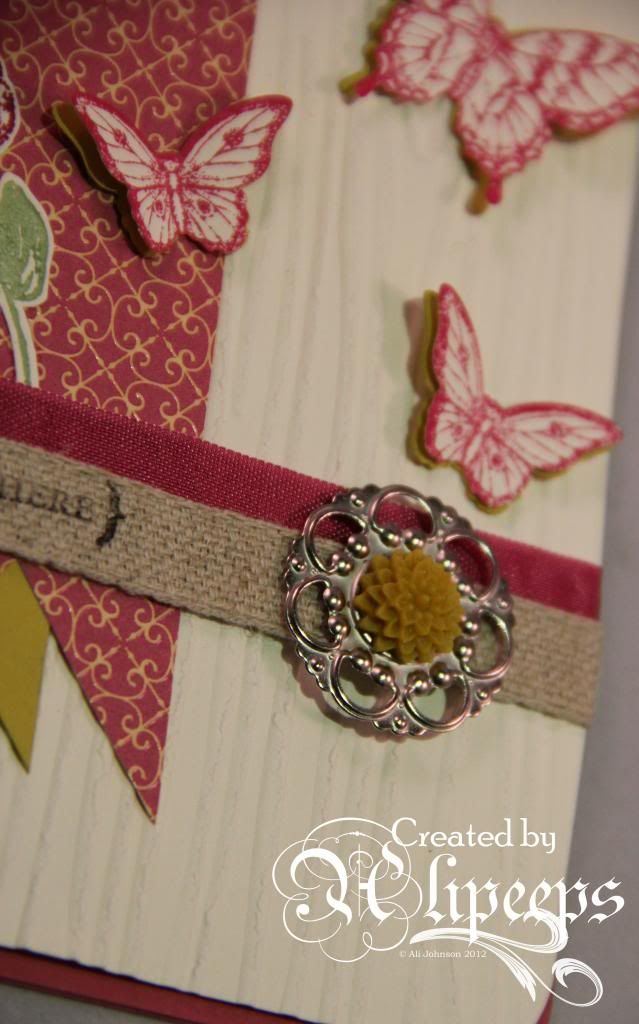 I just looooove the Papillion Potpourri stamp set and the matching punches - I use them all the time... it makes it so easy to add colour coordinated butterflies onto any project. :) For this card I stamped the butterfly images and punched them out and then also punched the shapes again from plain card and layered the stamped butterfly shapes over the plain card ones.
I'm entering this card into this week's challenge at
Flutterby Wednesdays
- it nicely meets the recipe of "Flowers, at least one butterfly, and a die-cut/punch". :)