I finally this week got around to playing with an idea that I'd had in my head for some time....
I made
this ATC
a couple of weeks ago for the WOYWW 4 anniversary swap... to make it I inked old book pages with Distress Inks and drew a design on, then painted in the image with gesso, to mask out the background, and when dry I coloured it in with Prismacolour pencils. I really liked the effect and had an idea in my head to do the same technique with my own version of whimsy girl images.
And so I did! :)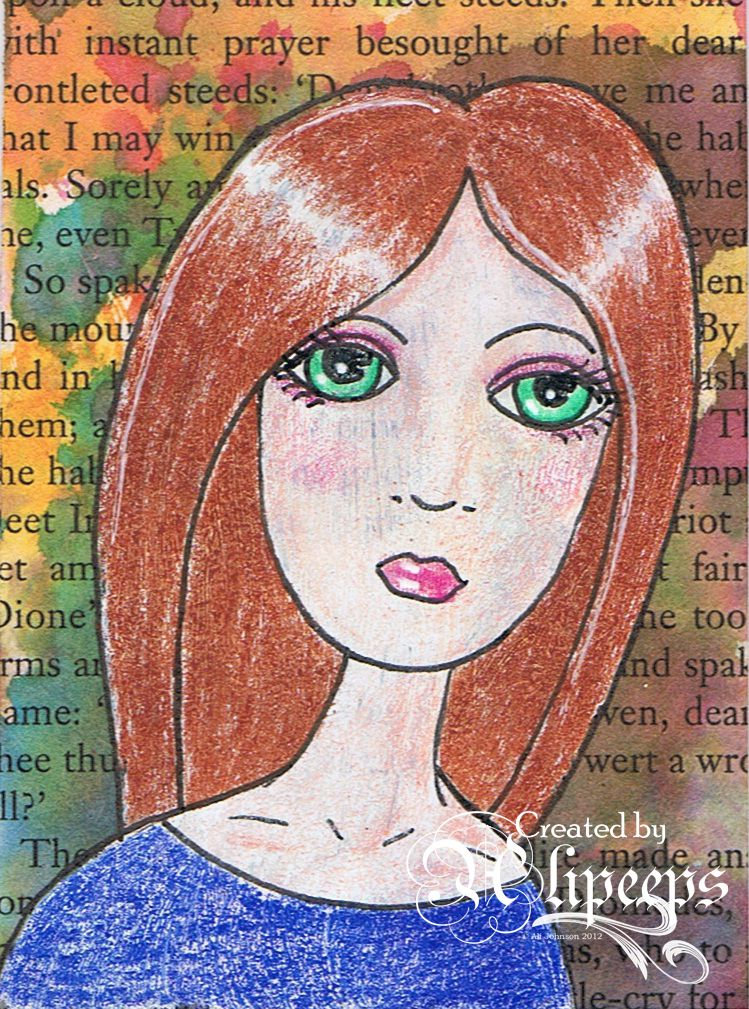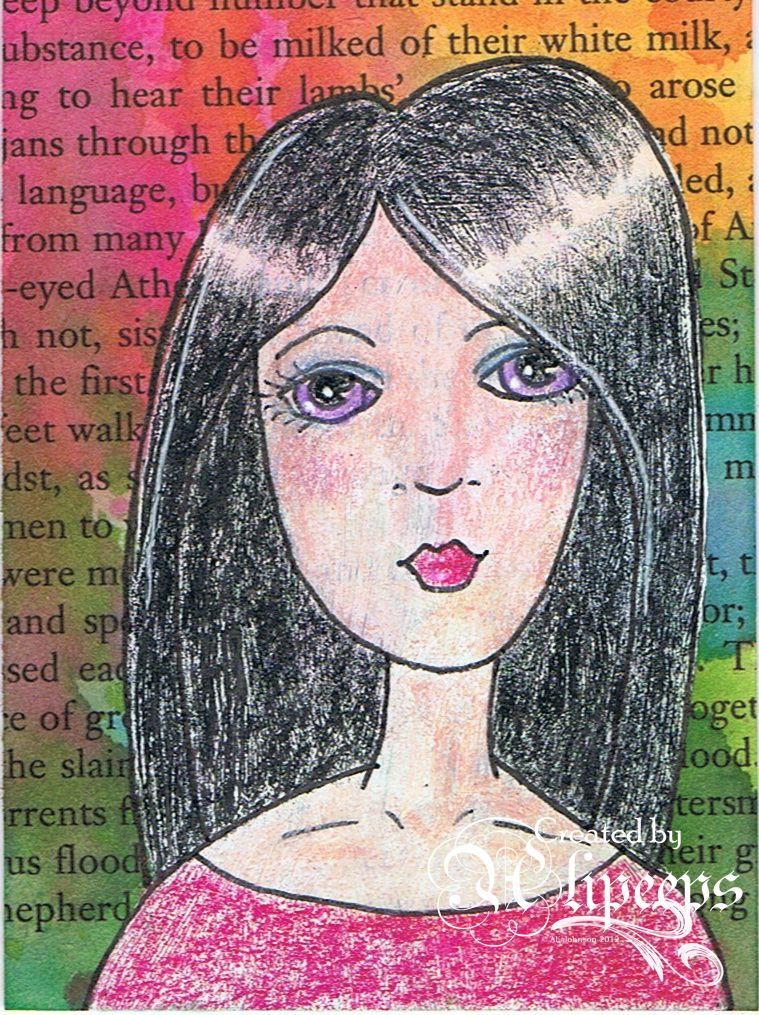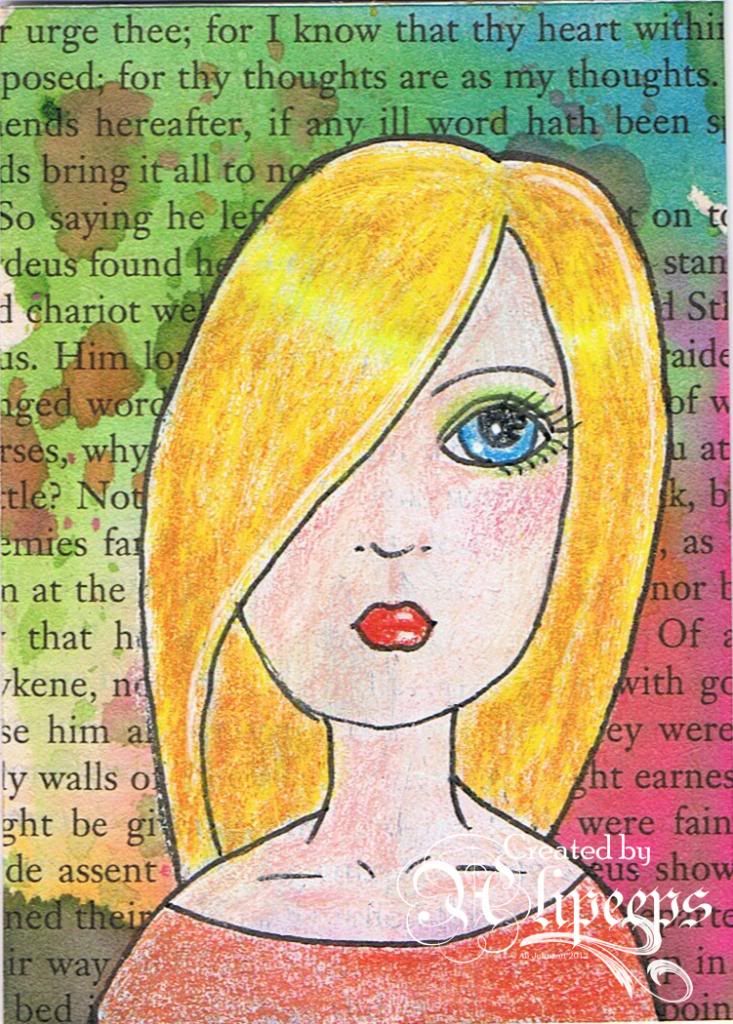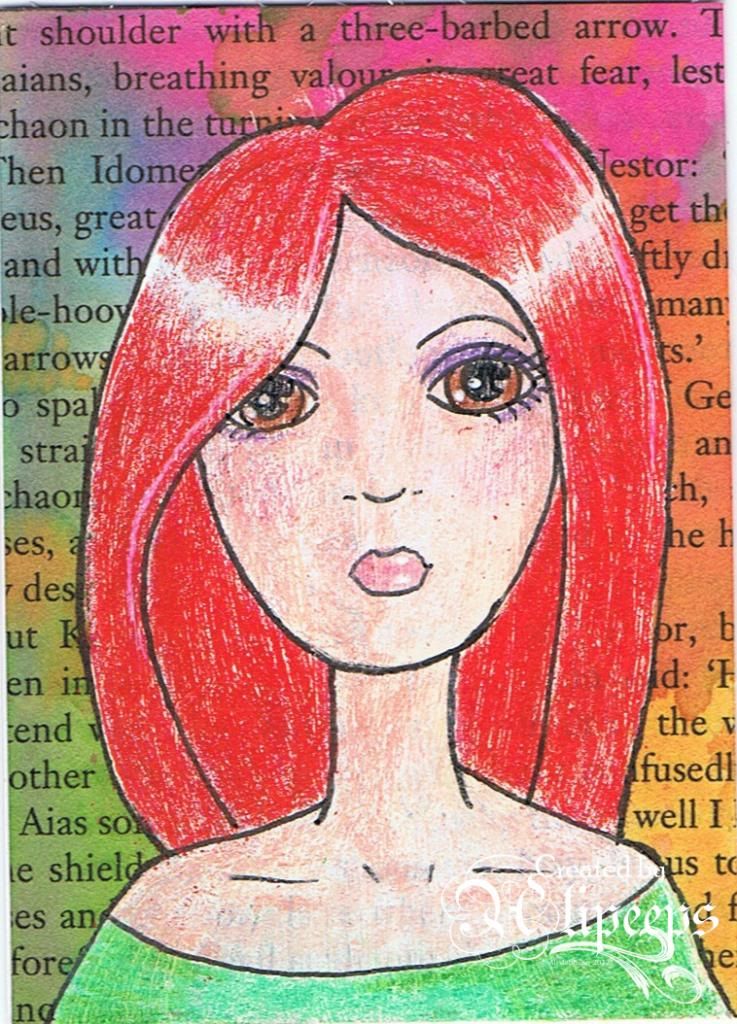 I made this set of 5 ATCs using the same technique. I love the vibrant colours of the background, it seems to make the images really pop.
I liked how these cards came out so much that I decided to also turn them into digi stamps. :)
So the 5 whimsy girl images, complete with a text background, are now available as Alipeeps' Art digi stamps from the Stitchy Bear Digi Outlet. :)