Another Wednesday is upon us and crafters the world over are sharing sneak peeks at their workdesks in the biggest blog hop in craft land, all hosted by the ever gracious Julia at her
Stamping Ground blog
.
My desk is in its usual chaos... in fact, even more so than usual!
As you can see, the chaos has eaten pretty much all of the (small, remaining) usable workspace! Whoops. :) It's the good kind of chaos though... the post-creative kind of chaos. :)
I have been doing quite a bit of crafting this past week and the various bits and bobs littering the desk are testament to my creativity - stencils, paints, inks, pens, stamps, you name it! :D There's also a sheet of digi stamps that I've been colouring this evening while chilling on the sofa.
My creations over the past week have included my first ever attempt at an
original painted canvas
and a whooooole lot of ATCs. I've been on a major ATC kick lately, particularly
hand-drawn
ATCs
, and over the weekend I joined in a zentangle-a-thon happening at
ATCsForAll.com
and created all of these: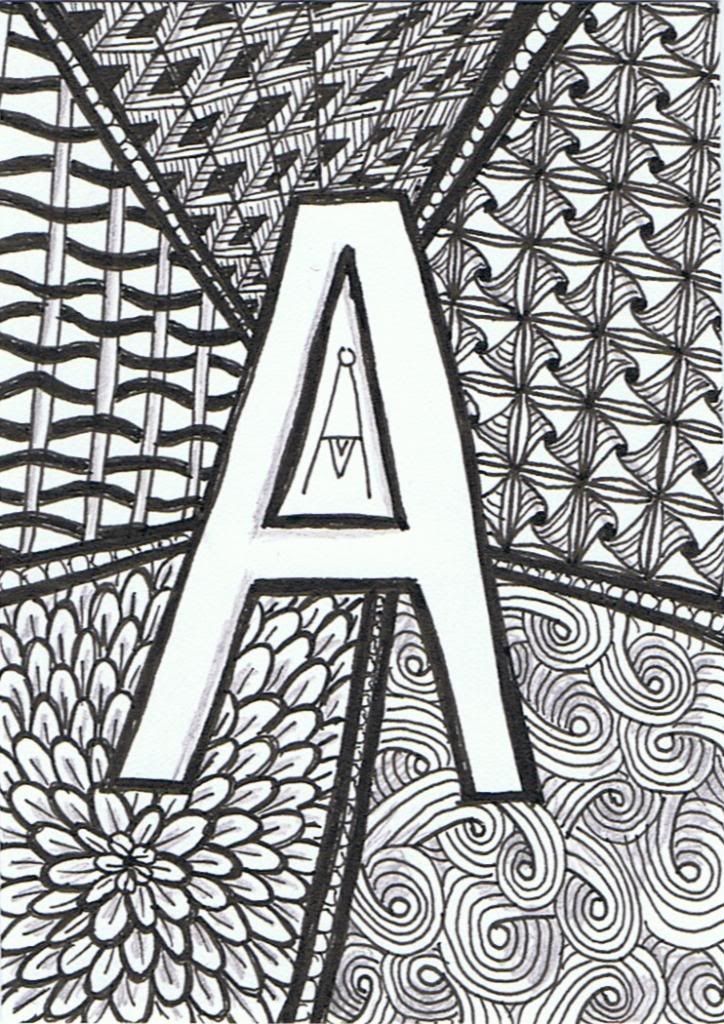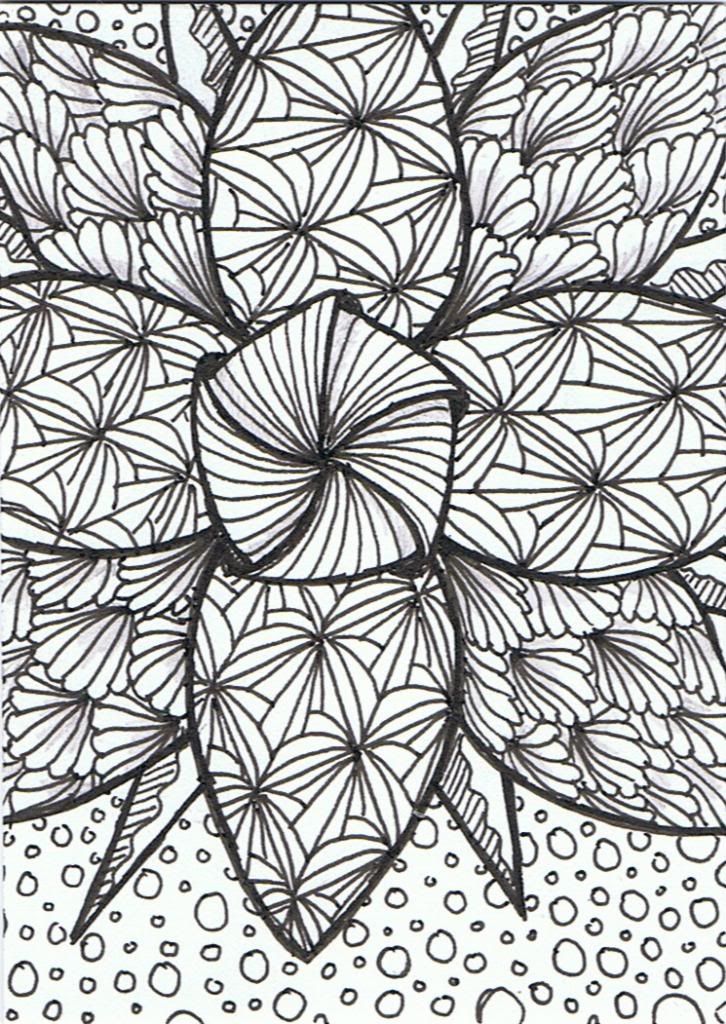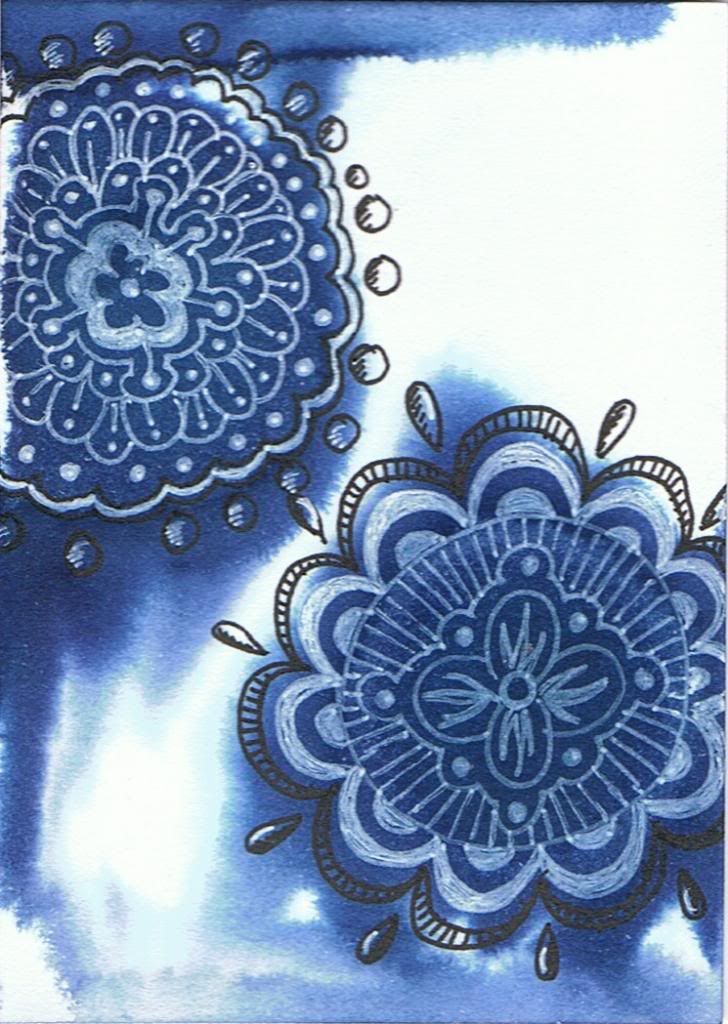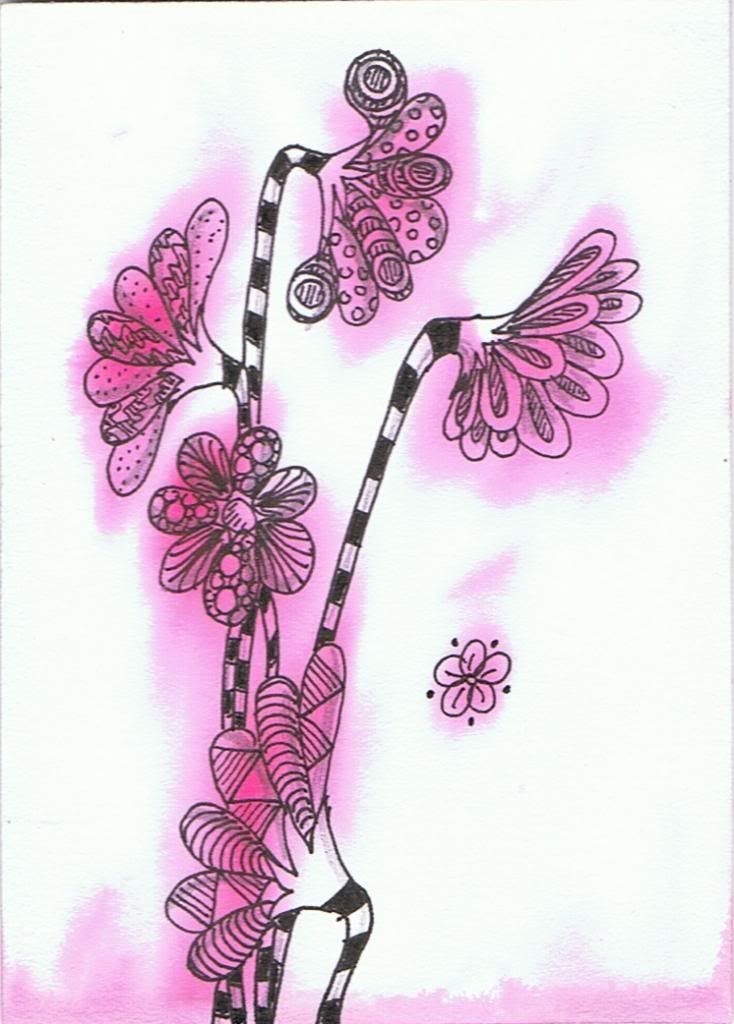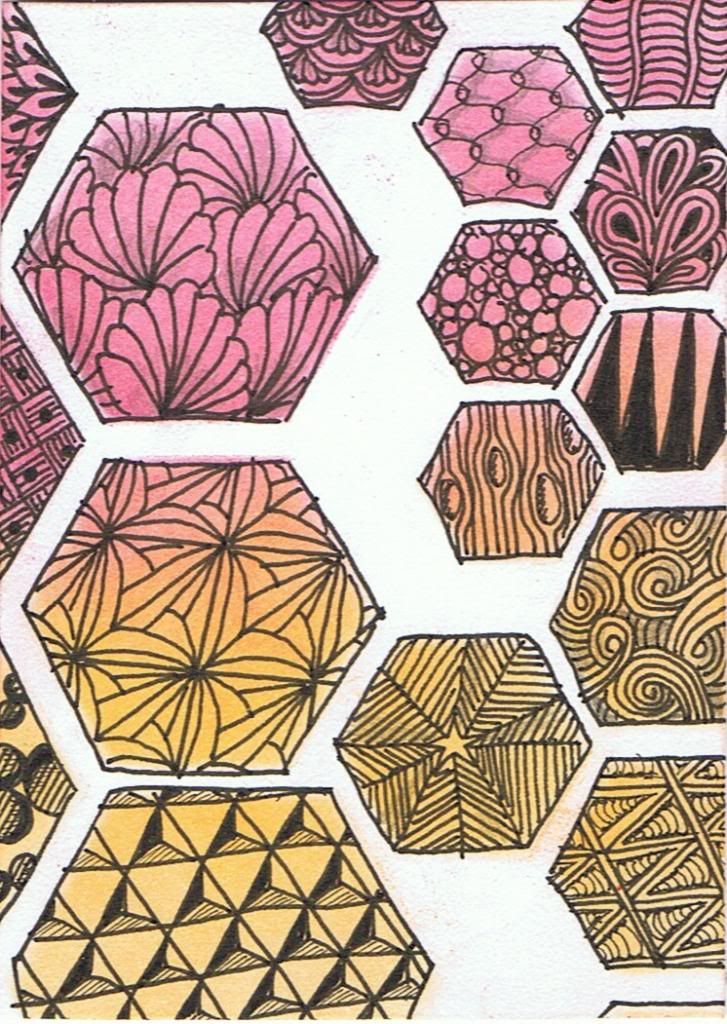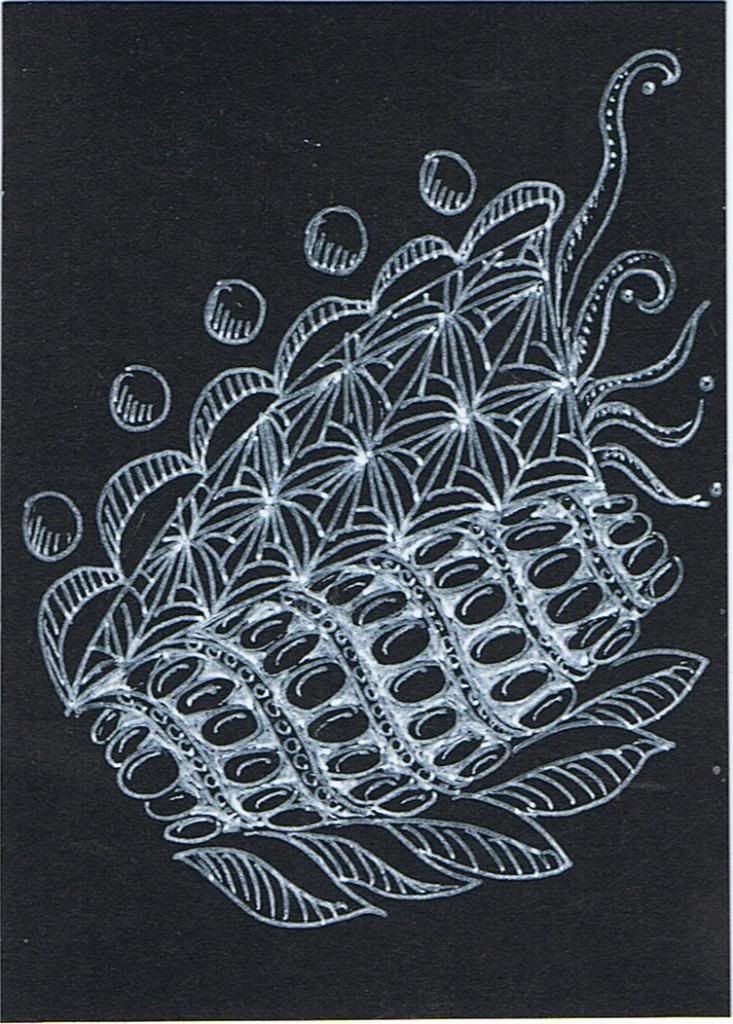 I had a lot of fun making these cards... and playing with some inks and pastels to make backgrounds to zentangle over. :)
I've got several more in progress, plus an idea for another (bigger) original canvas. So many ideas, so little time! :lol:
Oh and before I go, here's another photo specially for Julia, who was concerned last week about the apparent disappearance of my AIMEE alphas which have been stuck to one of my computer screens for.... oooh probably over a year now(!), waiting to be reused. :lol: Worry not Julia, they're still there... just hidden behind the ever-rising piles of crafty chaos! :D
Happy WOYWW folks - thanks for stopping by. :)