Well now, apart from today (of course!) the weather here has been mostly rather lovely for the past couple of weeks - the sun has been shining, the kids have been wearing summer dresses (and lots of suncream) and I've even caught a wee bit of a tan! :D
I decided to play with Megan's Doodle Flower image and had the idea to do a really Clean and Simple card with layered, coloured flowers and a large greeting. Here's how it turned out:
I printed the stamp in a variety of sizes and coloured them in with my Promarkers - using mostly last year's limited edition Summer colours. I loooove these bright, fresh, intense colours. Just really summery.
I then cut the flowers out and stamped my large greeting (a Stampin' Up! stamp) onto a white card blank using black ink...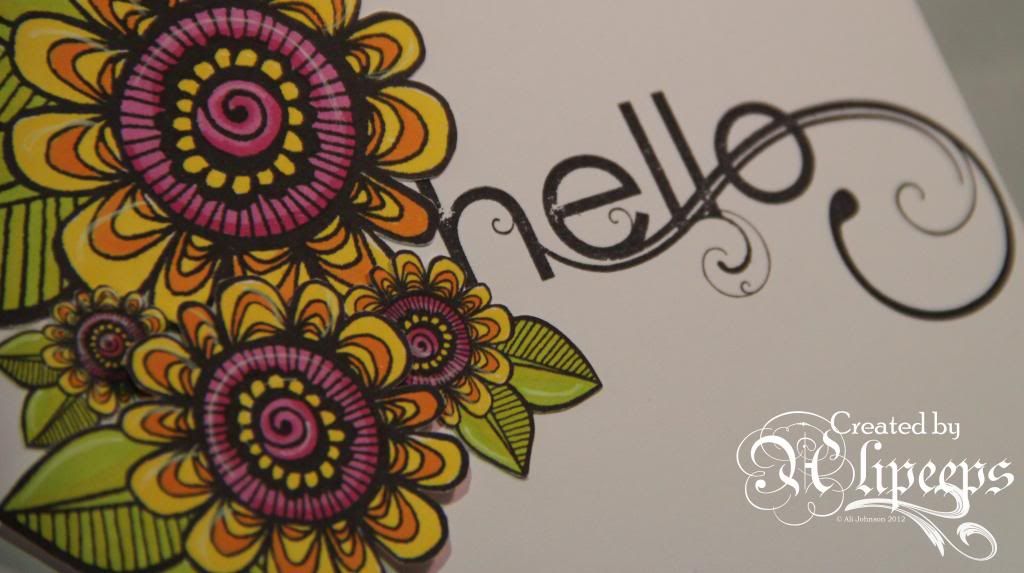 ... and then layered my flowers around and slightly overlapping the greeting, attaching a couple of them with foam tape for added dimension.
This flower digi stamp works awesomely for this idea of layering pretty flowers onto a card and I think the CAS style works really well. :)