Hee! :)
We had a lovely day out today at the Mirfield show - the weather was gorgeous and there was loads to see and do. DD1 had a great time - she had a ride on a donkey (loved it!), saw rabbits and goats and calves and dogs and horses (she loves animals!) and helicopters, and I got her a Peppa Pig helium balloon which she is very happy with! :) DD2 had lots of fun making friends with the other babies at the beautiful baby competition.
And I entered two cards in the competitions... one in the "greeting cards" class and one in the "decoupage (any item)" class... and I won first prize in both! :)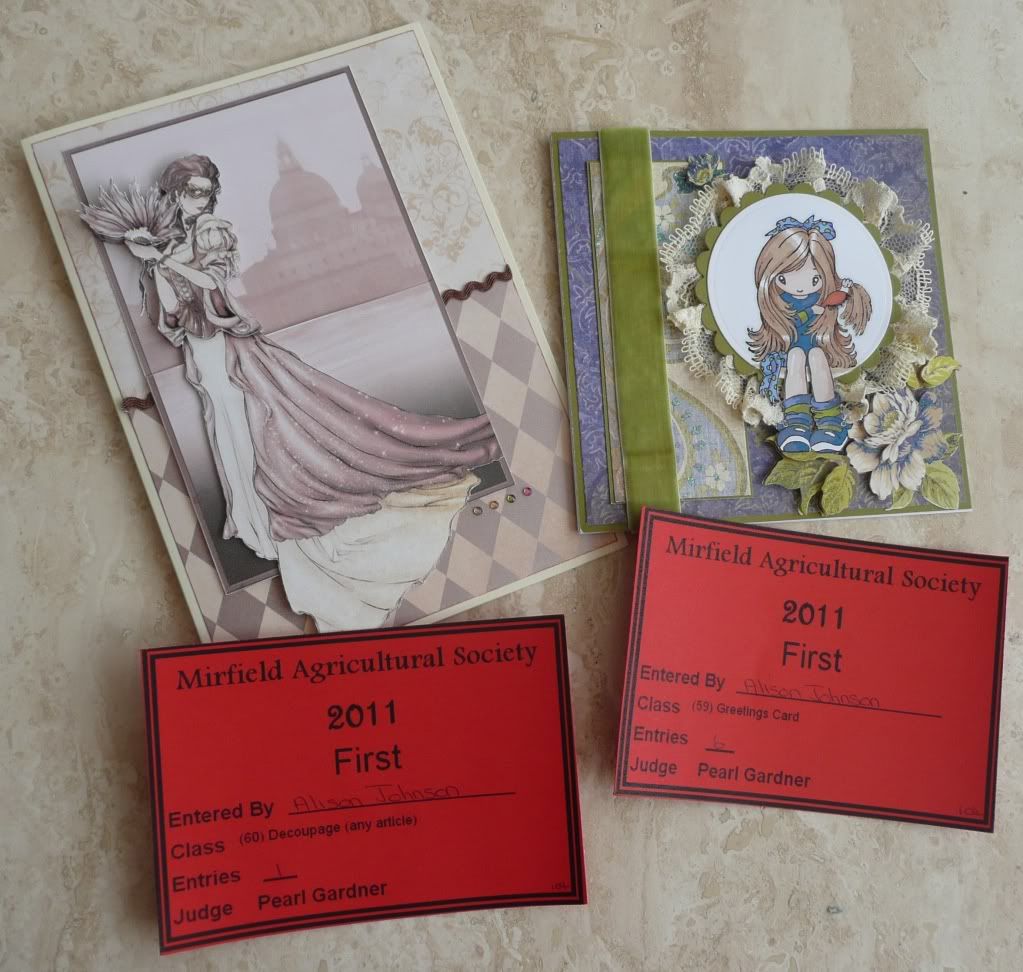 To be fair, I rather won the decoupage one by default as my card was the only entry! :lol: I'd only realised when reading the programme yesterday that there was also a decoupage class - I don't usually do decoupage but as it happens I made a couple of decoupaged cards recently while trying out a Debbie Moore CD so I figured, "What the heck?" and took one of them along too. :)
My card was one of 6 entered in the greetings card class so it was rather nice to win that. It's a bit of a shame though that the papercrafting categories were so under-subscribed. I'm tempted to offer to sponsor the greetings card class at next year's show, see if a more substantial prize (I won £2 for getting first prize! :lol:) might tempt a few more people to have a go.
All in all, a lovely family day out in the sunshine and I won £4 in total in prizes (for an outlay of 40p in fees to enter the competitions). Mind you, I spent more than that on DD1's Peppa Pig balloon! :lol: