Jeepers. Where did August go? It can't be nearly September already, can it? This year seems to be flying by...
Anyhoo. It's Wednesday and time for a peek at desks the world over, as hosted by the lovely Julia at her Stamping Ground blog. Here's what's on my desk today: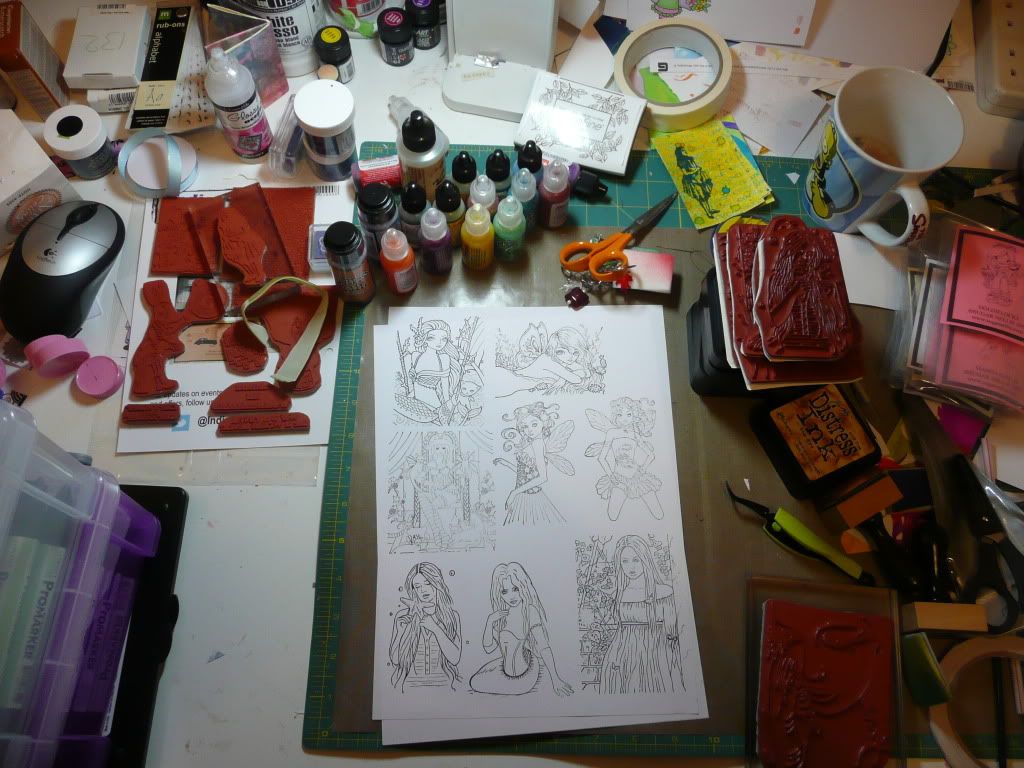 Not a lot of crafting going on on the desk atm, but my stamp reorganisation project continues apace. The sheet on the desk was me stamping some of my single Sweet Pea stamps onto a sheet of paper which I can then laminate and stick them to. The stack of RUBs is my collection of ProMarkers, which have seen recent use.
I was planning to get a bunch of crafting done last night but I had a stressful day and threw caution (and diet!) to the winds and ordered in pizza for my dinner... which totally didn't agree with me and gave me a dodgy tummy so I spent the evening on the sofa feeling sorry for myself instead! On the plus side, I'm a pound lighter this morning (who knew that eating pizza could make you lose weight?! :lol:) and I will get in my craft room tonight. If nothing else, I rather urgently need to make an anniversary card... ;)
Thanks for stopping by my desk. Please do leave a comment to say hi.