Today is our 7th wedding anniversary.
Hubby usually works away during the week... and to the best of my knowledge he was heading down to London in the early hours of this morning, after being home for the bank holiday yesterday. He went through the charade of going shopping yesterday for his weekly food shop, of going to bed early and of getting up in the early hours (though not as early as usual, not that I realised what time it was, being half asleep) to supposedly leave. He even went so far as to text me at 7am to say he had arrived safely, as he usually does, and to move his car so that when I got up in the morrning and got the kids up, I couldn't see his car on the drive.
So I got up this morning, thinking he was in London, got the kids up, gave the baby to my mum for some cuddles while I got DD1 dressed and then took DD1 downstairs to take her to nursery for the morning... at which point hubby appeared from his office and said he'd come with us! So I thought my anniversary surprise was that hubby has arranged to work from home all this week, which is lovely. Hubby insisted on driving the car as we took DD1 to nursery and then driving us home... except on the way home he suddenly turned off the route and drove to a local - very nice - spa, where he opened the glove box and gave me my swimming costume and told me to have a nice day... I was booked in for a full day pamper package! :D

So I've had a lovely day with use of the pool, jacuzzi, sauna and steam cabinets and a paraffin wax hand treatment, a full body wrap, a full body massage and a mini manicure. Not to mention a croissant breakfast, a lovely buffet lunch (with glass of champagne) and an afternoon tea (and cake!!) - and another complimentary glass of champagne! Oh and a lovely big bunch of flowers from hubby, given to me at the spa. And all completely out of the blue. Have I got a great hubby or what? :)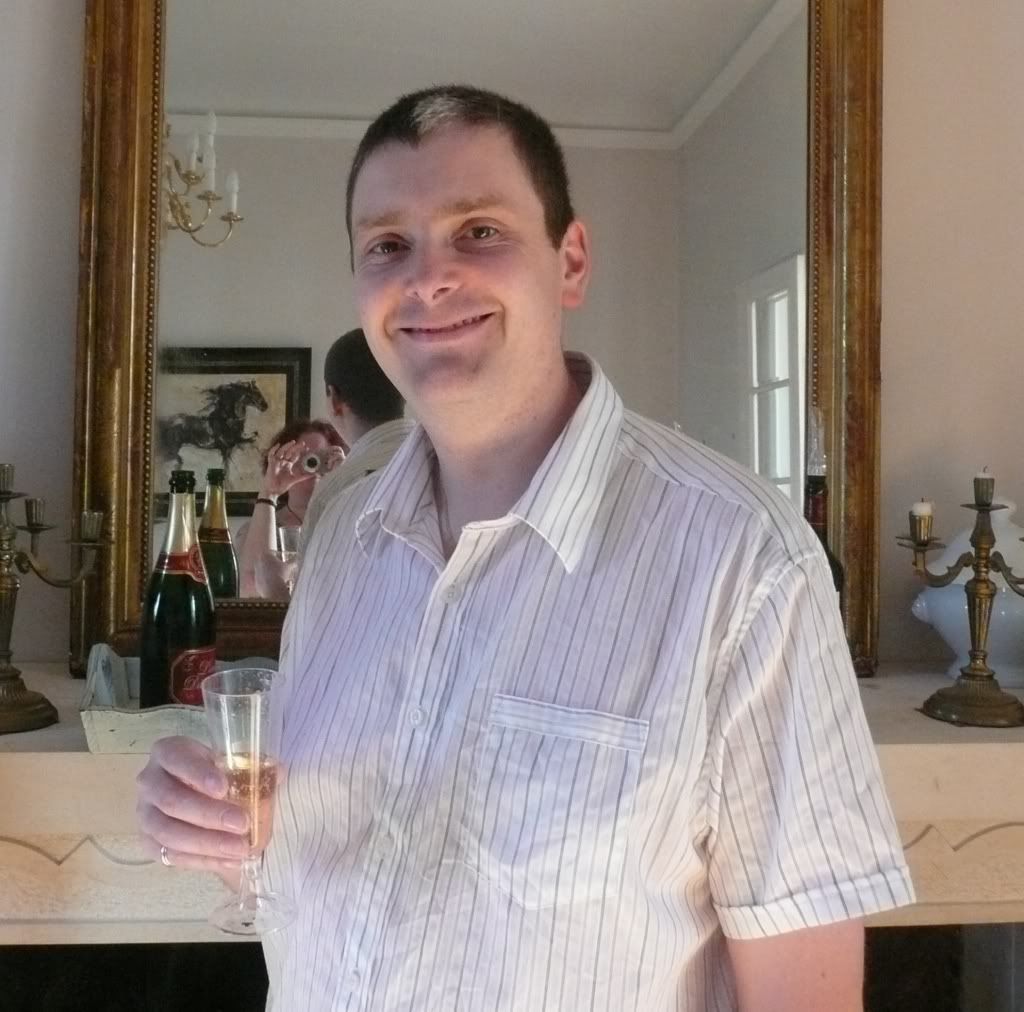 Thank you so much for a lovely day, Davey. Love you big lots.
P.S. Here's the card I made him for our anniversary: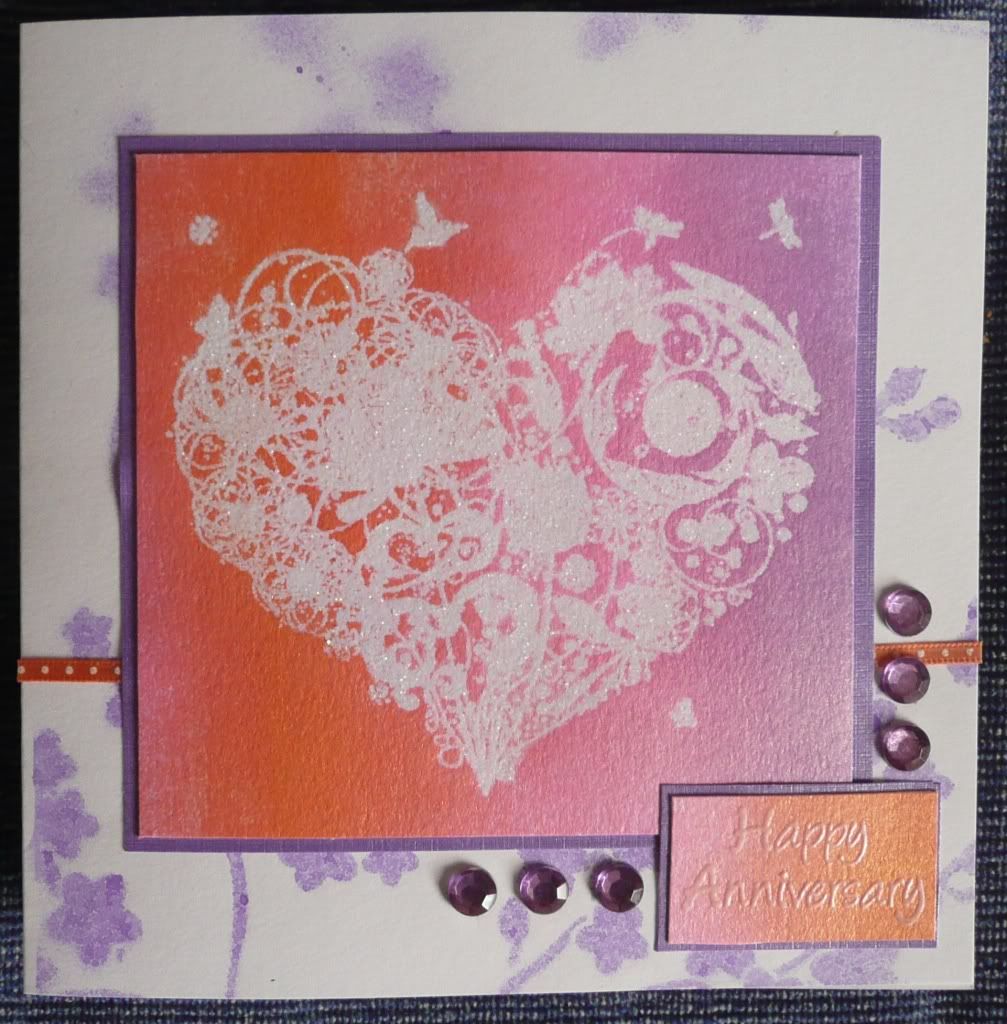 And now the kids are in bed we are heading out for a rare meal out together in a nice local Italian restaurant. :)