It's Wednesday once again and time for a trawl of the world's craft desks, as hosted by the queen of WOYWW herself,
Julia Dunnit
.
My desk is still in desperate need of tidying... how long have I been saying that for? :lol: I really should stop talking about it and start actually *doing* it! :D The problem is I have things I want to work on, some of them with deadlines, and time spent tidying is time I can't craft!
So here's this week's chaos: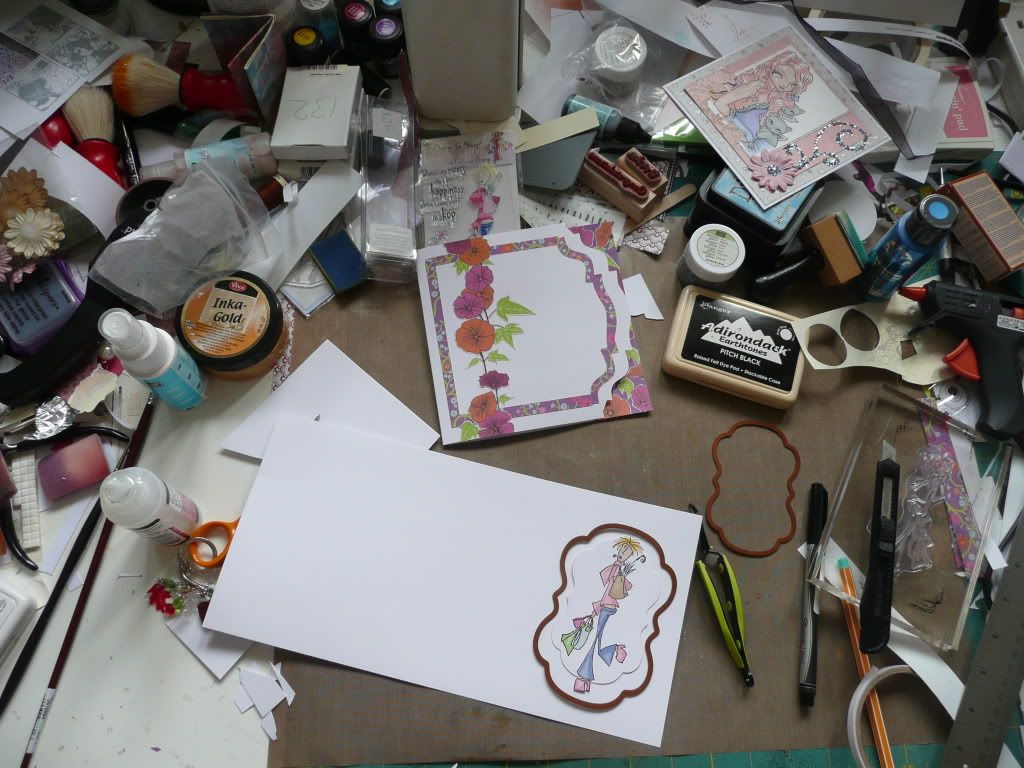 A couple of cards in progress there and lots of bits and bobs and tools etc left over from previous projects.
And here's where my computer keyboard is supposed to be: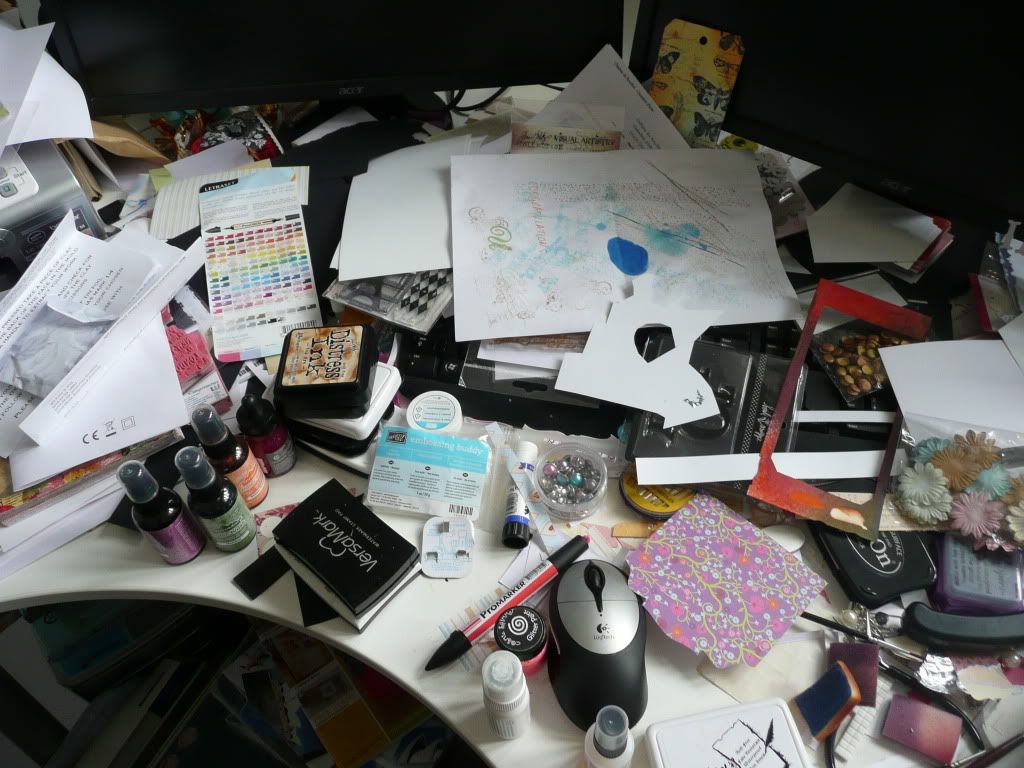 It's under there somewhere but a measure of excavation is required before typing is possible! :)
I have actually done some tidying. I've made a start on the laminating for my new stamp storage project. And I have actually done quite a bit of tidying in this area:
Yes, I know it still looks a mess but believe me, it's much tidier than it was! :lol: There were previously teetering piles of stash on top of both of these boxes - to the point that I was surprised to find that packet of wipes as I'd forgotten it was under there! :lol:
Despite the best of intentions, I can't guarantee that things will be any tidier next week. But I'll keep trying! :lol:
Thanks for stopping by - have a fun WOYWW!