I almost forgot about this. I posted a sneak peek a couple of weeks ago... I couldn't reveal all on here initially as I was sending the finished items to a friend who might read my blog. But she has since received them and it's safe for me to post the pics up here. :)
I made these for my friend as she is having a bit of a scary time health-wise and was going in for an operation so I wanted to send my best wishes and cheer her up a bit.
So I sent a card: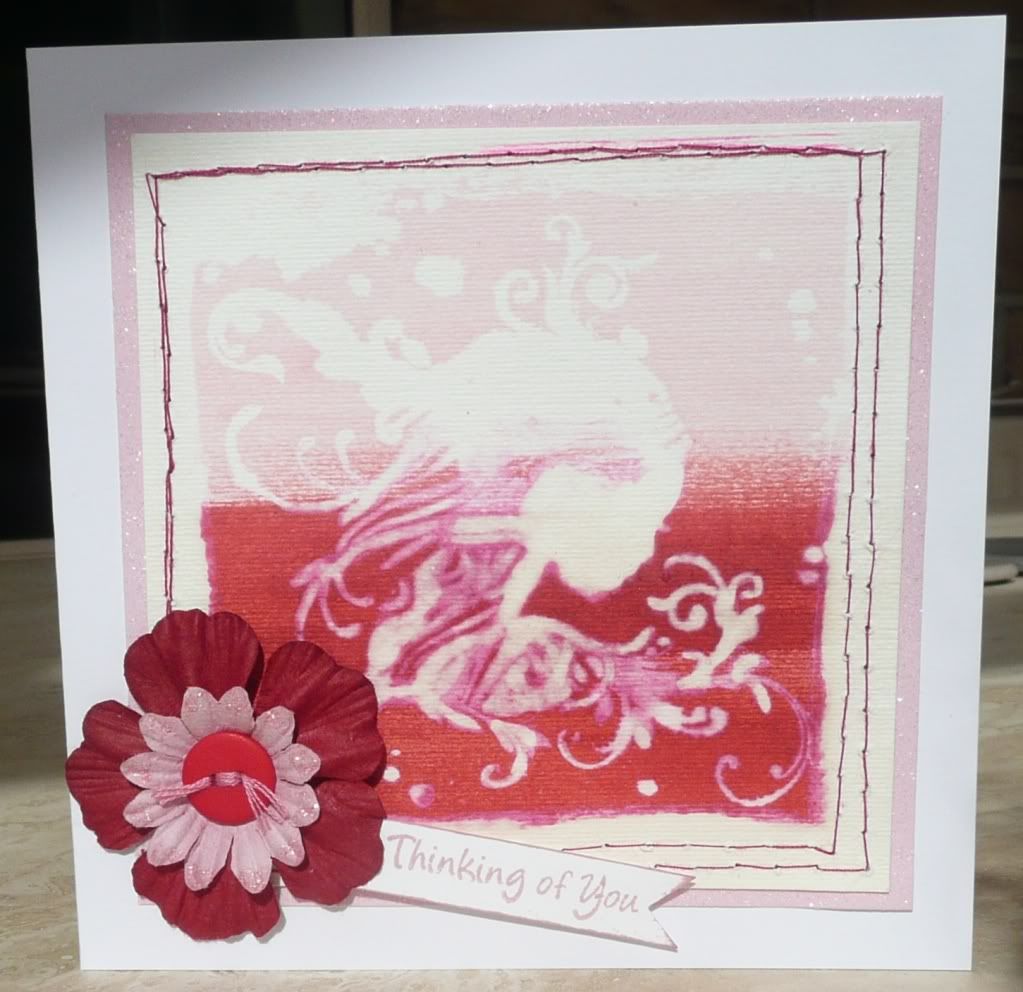 For this card I had a play arond with the stamping with bleach technique featured in a recent issue of Craft Stamper magazine. I used Distress Stains on white card and then stamped this gorgeous Indigo Blu design in bleach onto the inked card and used a paintbrush dipped in bleach around the edges. I hand-stitched a border, matted it onto some pink glitter card and added some layered flowers with a button centre (and a dab of Rock Candy Stickles on the petals of the smaller flower and a little sentiment stamp cut into a pennant shape.
I also made her a funky, grungy-style necklace, with an (I hope) life-affirming sentiment: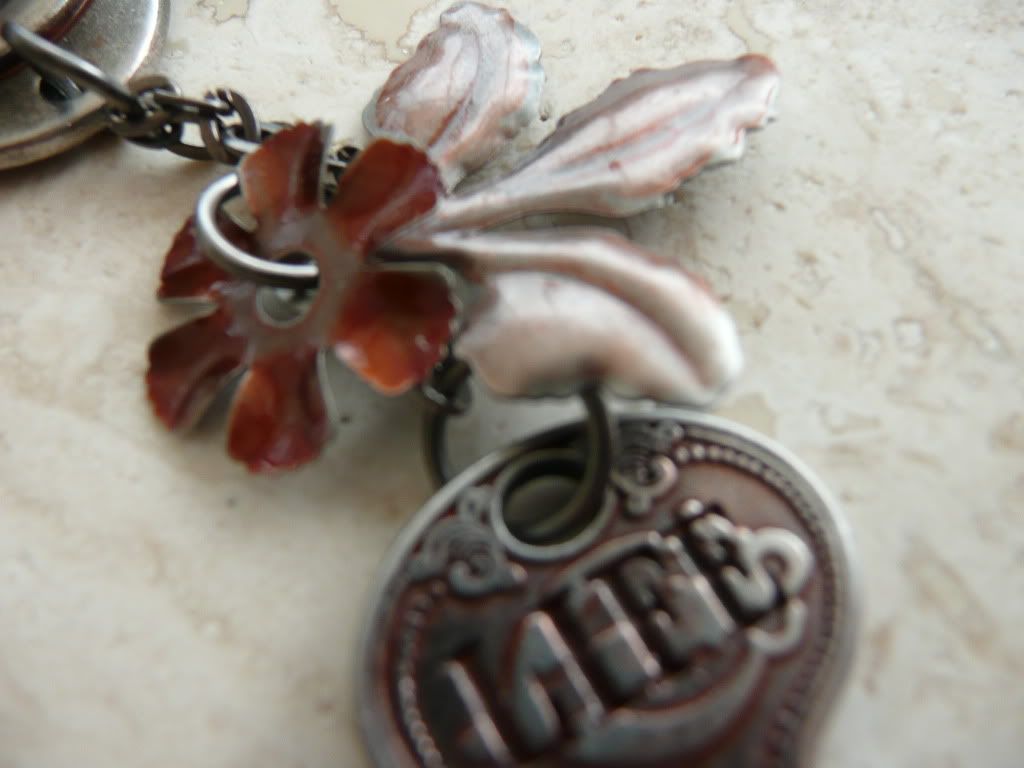 I used a lot of Tim Holtz Ideo-ology stuff to make this necklace; the frame, the key, the foliage flowers and leaves, all of them coloured here and there with alcohol inks. The face I made from FIMO using a rather funky push mold I recently aquired. I used a bit of Perfect Pearls to give the "skin" a bit of colour and sheen and painted on some details before sealing with a couple of coats of clear varnish. You can't really see it from the front but I filled in the aperture in the frame with seed beads and Glossy Accents (partly to give a more solid base to glue the face onto) and I used more Glossy Accents to add some seed beads to the face to help frame it a little. The chain, jump rings and fastener I bought from a local beading/jewellery findings shop. :)