Yes, indeed, the start of the new school year is shortly upon us... and this year my DD1 will be starting pre-school for three hours a day, five days a week. Even though it's only pre-school, she has a little school uniform to wear and she looks so grown up... Where on earth have the last 3 years gone?!
I decided to do something a bit different for this challenge. DD1 loves drawing and colouring so I found this funky metal pencil case full of colouring pencils:
And used this cute little monster image by Hope Jacare Doodles to jazz it up a bit: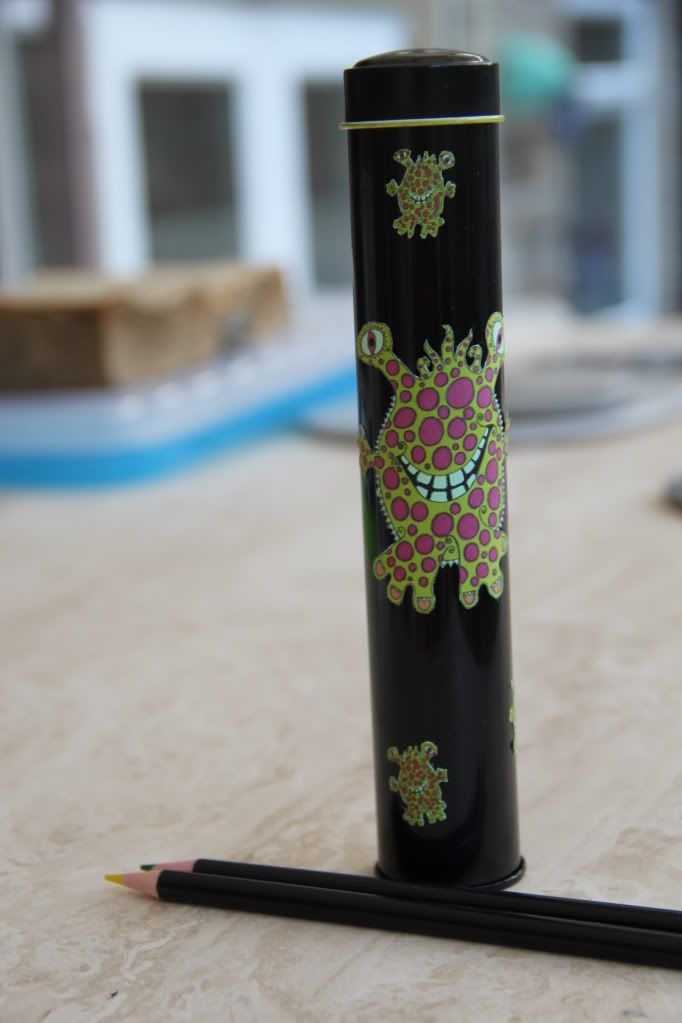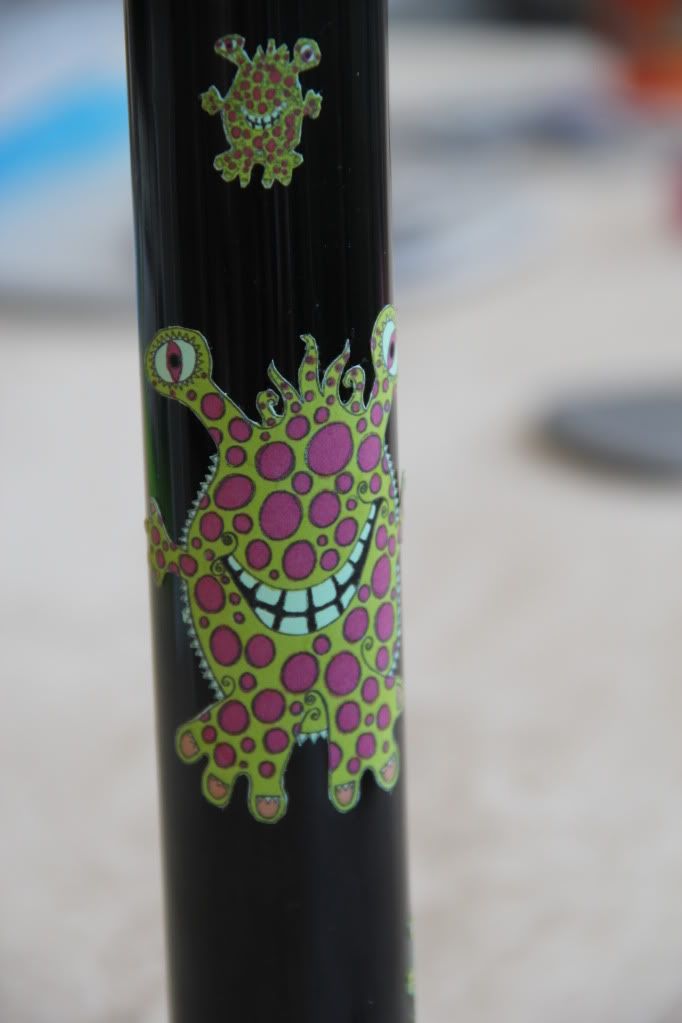 I printed the image in various sizes (love being able to do that with digi stamps! :D) and coloured them with Promarkers before cutting them out and gluging onto the case. DD1 was very pleased with it... especially the pencils inside! :lol:
The OSAAT challenge goes live today and if you enter using a Stitchy Bear product, you are in with a chance of winning a £10 gift coupon to spend at sponsor Joanna Sheen's website or you can enter with a non-Stitchy Bear product and go into the draw to win a $3 voucher for the
Stitchy Bear Stamps store
.
So why not give it a go? :)
I'm also entering this project into the following challenges: