I love having company when I craft. There's something so fab about being able to chat to like-minded folks and to create together and share ideas and inspiration. It's something I rarely get to do, mainly due to having no childcare! I've been on one scrapbooking retreat (the UKS Green Buttons retreat) and am looking forward to going again this year but it's also nice occasionally to just have a friend over for a few hours.
And that's what I did last Wednesday evening... my friend Laura came over and we spent the evening in my craft room having a play with Dylusions ink sprays and stencils and stamping. I dug out a couple of canvas boards and we had a lovely time decorating them.
This was what I made: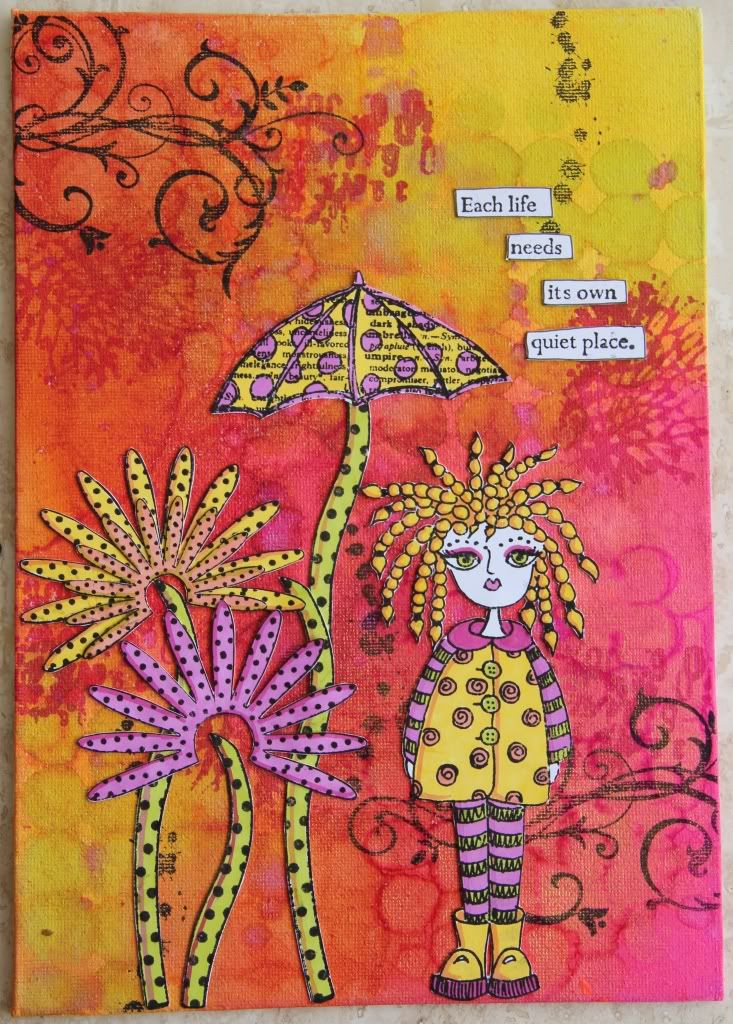 As well as the Dylusions sprays and various stencils, I used some Tim Holtz, Stampotique and Stampin' Up! stamps on the background and used Dylusions and Wendy Vecchi stamps (coloured with my summer colours Promarkers) for the images and a Stampotique stamp for the sentiment.
I had such a nice evening and really hope to do it again some time soon! :)
I'm going to enter this into the "What Do You Say?" challenge at
Simon Says Stamp and Show
too.