Whoops! I've been so busy this week that I almost forgot to WOYWW today! It only occurred to me, as the kids finished breakfast and I went to photograph a card I'd made, that it was Wednesday today! :lol:
So here's my desk this morning:
Lots of crafting chaos from recent creating... and an empty space in the middle cos I actually started trying to tidy up a bit and chuck some of the scraps etc into the bin! :lol: I also did more tidying on the "spare" desk (read, dumping ground for everything under the sun!) as I have a friend coming over tonight for a crafty session and need to try and create a space for her to work in! :D
A few points of interest in the chaos of the desk...
Some stamps awaiting cleaning from last night's creating session:
A small plastic cup of sand that I "borrowed" from my daughters' sandpit! (We crafters are an opportunistic lot! :D):
A couple of in-progress/nearly-finished ATCs, and a digi stamp awaiting colouring: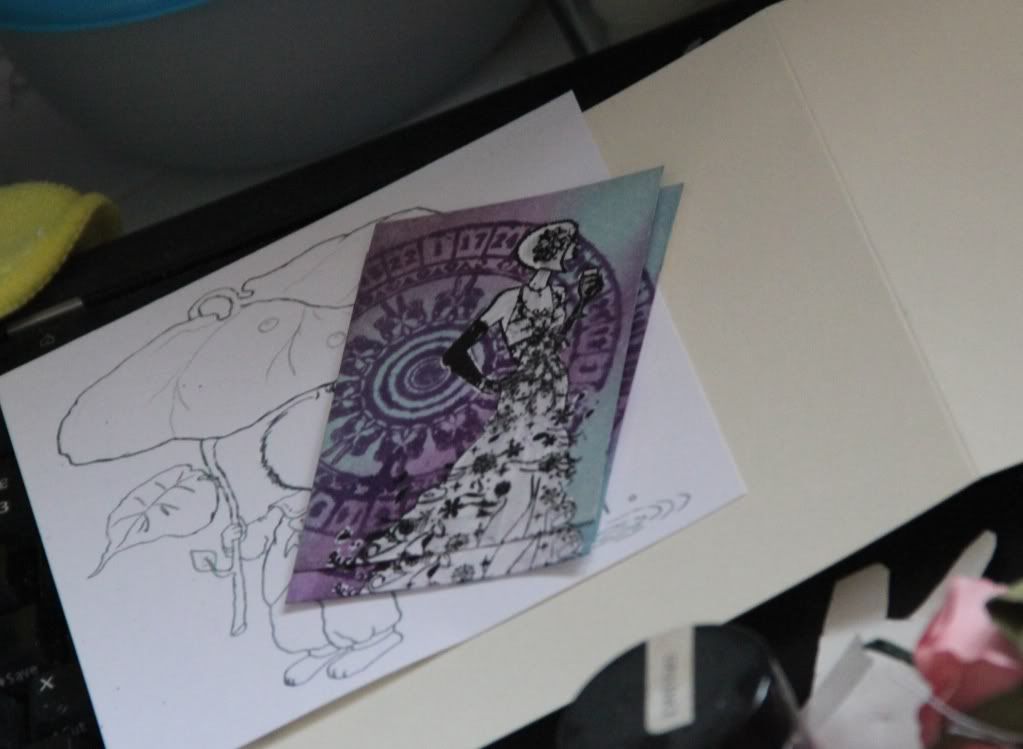 And as for what I've been creating amidst all this chaos? Well, I can't share a lot of it atm but I did make a birthday card last night for BIL so I'll pop that in a separate post. :)
Thanks for stopping by on your tour of the WOYWW desks and hope you're having a good Wednesday!