The challenge at Passion for Promarkers this week is to make a shaped card - basically anything that's not a rectangle/square! I liked this challenge cos I must admit I do get a bit lazy occasionally and keep on using the same old square card blanks for my creations. So it was good to think outside of the box a bit.
I had a gorgeous geisha digi stamp that I picked up recently from A Day For Daisies that I was dying to play with and I had the idea of wanting to put a kind of "rising sun" image behind her. And that led to this: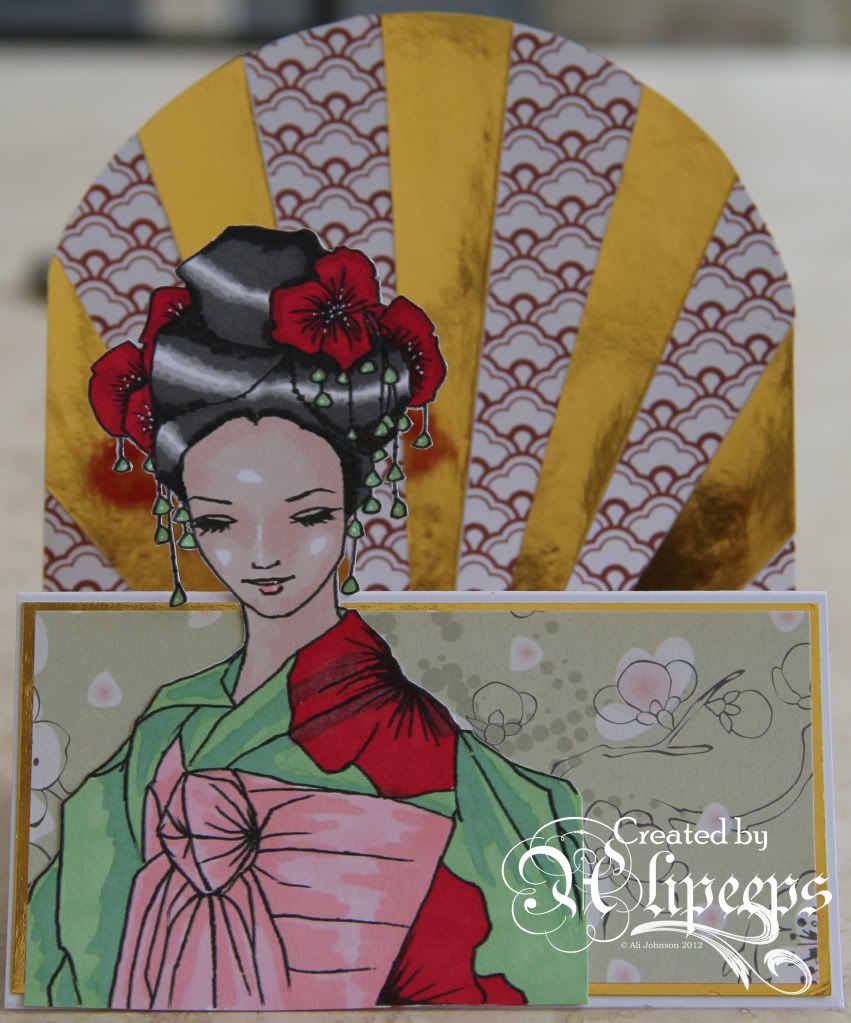 I coloured the geisha with my Promarkers and cut her out and then I made a stepper card base. I cut a piece of card with a rounded top to fit on the back section of the stepper and then cut gold mirror card and patterned paper into sunrays to fit onto it. I matted more patterned paper onto mirror card to fit on the front section of the card and attached the geisha image over it.
Am entering this card into the following challenges:
Passion for Promarkers - Shaped Cards
Inspire Me Fridays - Anything Goes
Stampin With The Dragon - Anything but a Square or Rectangle
Moving Along With The Times - Shape Up - Anything But Square
Colour Me Creative - Use Blacks/Dark Greys