Another Wednesday, another peek at crafty desks the world over. Yes, I'm a bit more prepared this week and actually managed to remember what day of the week it is! :lol:
I've been doing a wee bit of crafting tonight so the view of my desk right now (technically it is Wednesday morning) is the usual chaos of untidied crafting bits and bobs and the card that I've just finished making: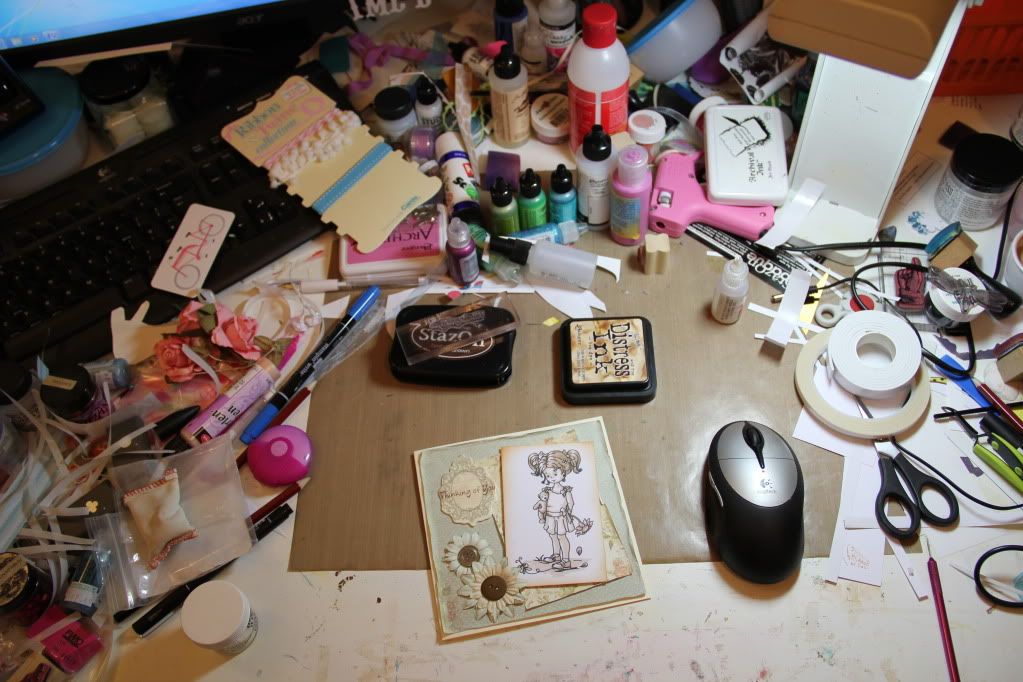 Unforunately, it's one of those cards that we all hate to make. Sadly, one of my lovely DT colleagues has suffered a bereavement so this is a card to send to her to let her know I'm thinking of her.
I had a go at monochome colouring for the first time on this card (using a digi stamp from Stitchy Bear Stamps) and am quite pleased with the results. I think the overall effect is quite subtle and vintagey and fits well with the muted colours of the papers.
The big pile of digi stamps from last is still awaiting colouring in... in fact, the pile has grown since last week! I just keep finding more pretty digi stamps that I have to have! I suspect I may be addicted... ;)
That's all I have to share for this week so thanks for stopping by and I hope your enjoy your jaunt around the WOYWW desks this week.