I've finally plucked up the courage and unpacked the sewing machine I bought roughly 6+ months ago, set it up, read the instructions, and tried it out! :D
I love the look of machine stitching on papercraft projects but I genuinely suck at all forms of fabric craft! :lol: I did have a little mini sewing machine that I got a couple of years ago from Argos but it is v v v basic so a while ago I picked up something a bit more advanced from The Range. Still pretty basic and cheap etc but it does some more advanced things like different stitches.
And it's been sitting in my craft room ever since I bought it, the box not even opened.
But not tonight, oh no! I've set it up, threaded it and used it to make this: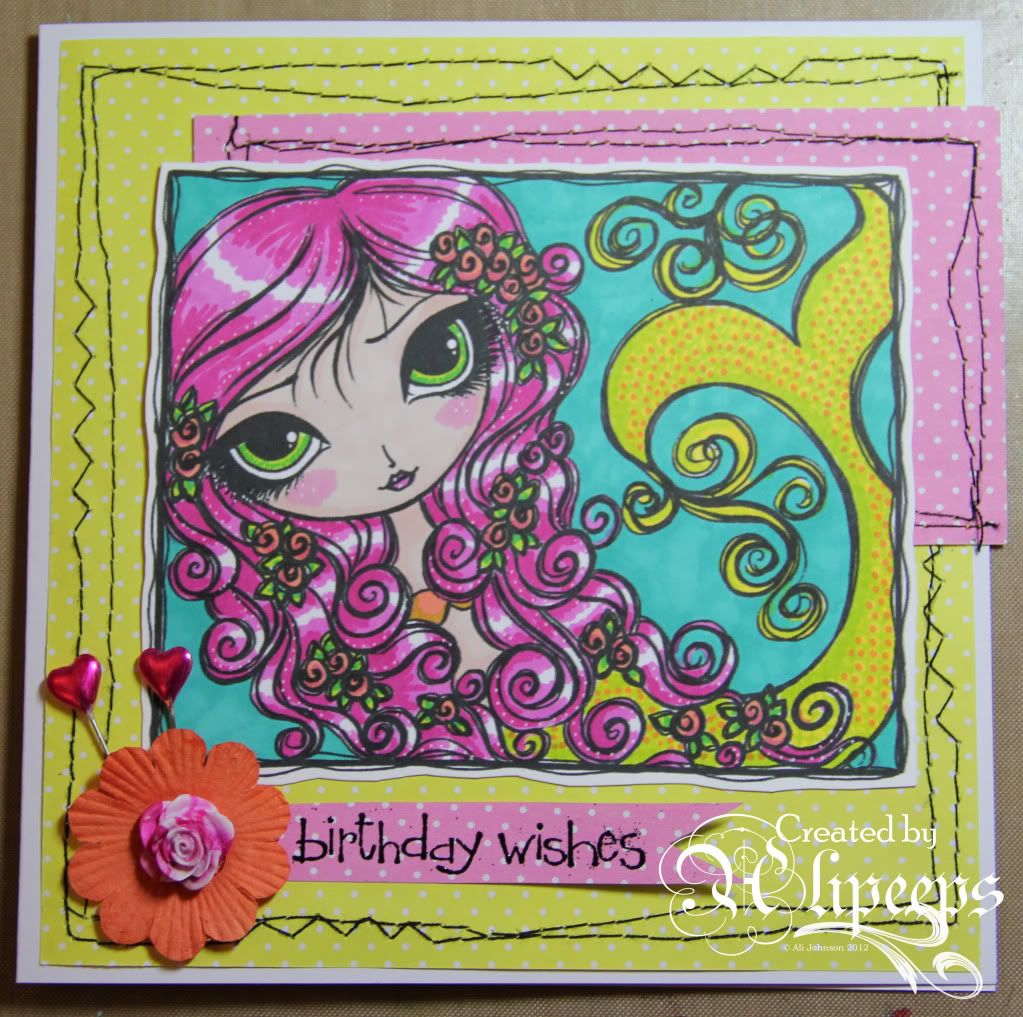 Please bear in mind, as I said, my skill in terms of fabric crafting are roughly 0... so sewing in straight lines is something that may take me a while to master! :lol: Luckily, I was going for a messy, squiggly look... darn good job, cos that's certainly what I got! :D
I used a fabby Dilly Beans image for this card and once again my summer colours Promarkers - I am in *love* with these colours! They are so rich and bright and warm.
I'm entering this card into the following challenges: