Otherwise known as... What's On Your What The Heck D'you Mean It's Wednesday Already Workdesk?!!
Aka... yup, I completely forgot it was Wednesday! :lol:
And by the time I realised, I had to pop out to pick up a friend who was coming over for a bit. So this is the first chance I've had to snap a quick photo and upload it!
So here's what's on my desk today:
Lots of crafting debris but no actual crafting in progress. I actually took a night off from crafting last night... i.e. I couldn't manage to drag myself off the sofa! :lol:
I've got lots and lots of things I want to be working on though, including this pile of digi stamps: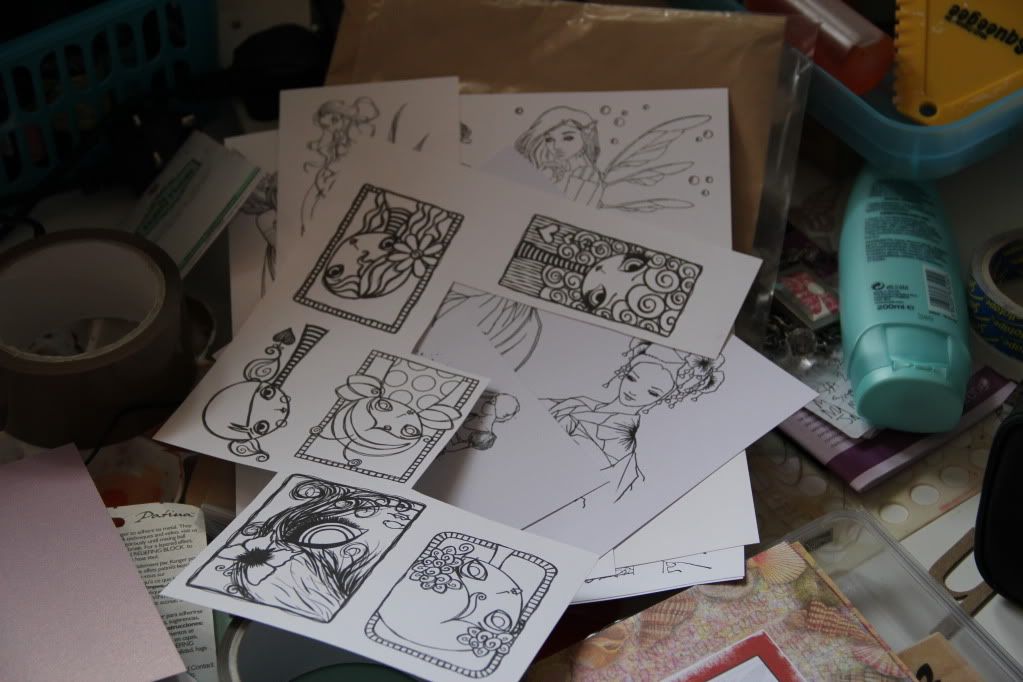 I love love love digi stamps, not least because they are instant gratification stash shopping! :lol: And there are sooooo many pretty ones out there. And I've gotten into the habit recently of, when I need to print a stamp, filling an A4 page with them and printing it, to save messing about with scraps of card.
But that does mean I end up with a pile of digi stamps waiting to be coloured and created with! :)
Thanks for stopping by and enjoy your Wednesday... hope it's a bit more organised than mine! :lol: