I've been a busy little bee on the crafting front lately... cards, ATCs, scrapbook pages... I've made em all! :D
So here's the cards and ATCs that have been gracing my workdesk:
This one was a birthday card (belated!) for my crafty partner-in-crime, my sister-in-law (who is totally the enabler of my crafting addictions! :D):
I used the Notably Ornate and Punch Pourri stamp sets from Stampin' Up! and the yummy patterned paper is from a Dovecrafts oriental stack.
This next one was a birthday card that my mum asked me to make for her best friend:
I played with a lot of different techniques on this one... I had been playing with alcohol inks lately so I made an alcohol ink background and stamped over it with the yummy En Francais script stamp from Stampin' Up! I used crackle paint on a piece of card to add some yummy texture and made liberal use of the gorgeous Vintage Vogue stamps from Stampin' Up! This card was not really my usual style but I was trying out some different ideas here and mum was really pleased with it and said her friend really likes detailed, intricate cards. :)
The final card is one I made to submit to a design call: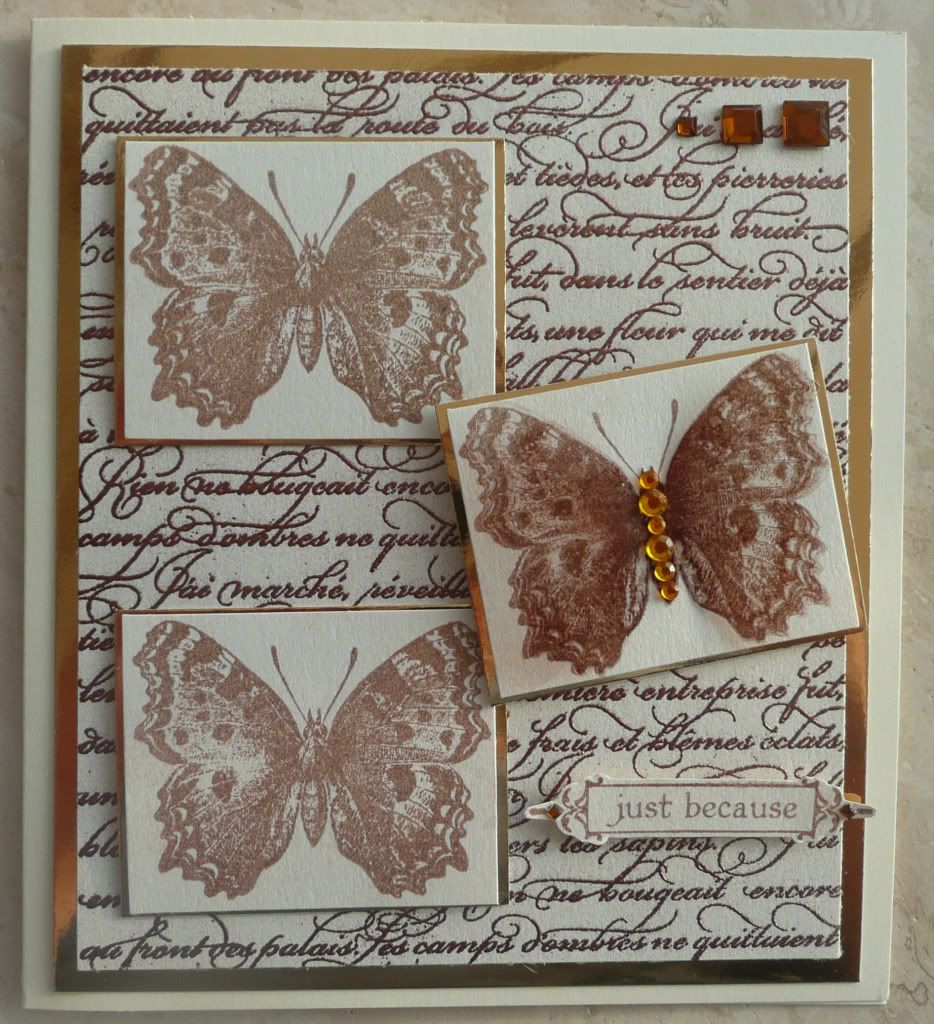 The gorgeous intricate butterfly stamp is by Artemio and I used the En Francais stamp from Stampin' Up! again (okay, so I may be a wee bit addicted to SU stamps atm!! :lol:) for the background but this time I heat embossed it with a copper coloured embossing powder. I stamped one of the butterflies onto acetate using brown Stazon, folded the wings inward and attached it over the middle butterfly for a delicate touch of dimension. The Just Because greeting is another Stampin' Up! stamp, from the Notably Ornate set.
And then there's my ATCs:
I've made two sets of 3 ATCs lately.
The first was my first attempt at trying out the beeswax technique from the March issue of Craft Stamper magazine. I used Tim Holtz stamps in brown Stazon: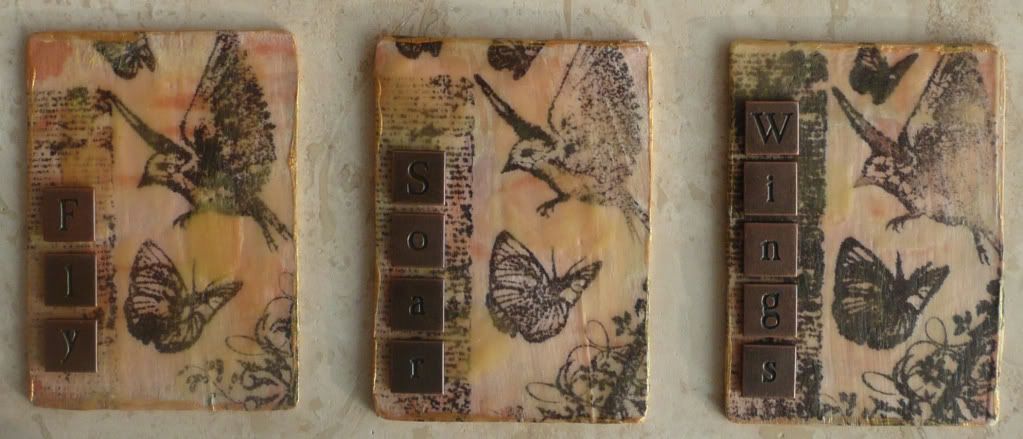 For the second set of ATCs I was playing with the alcohol inks again: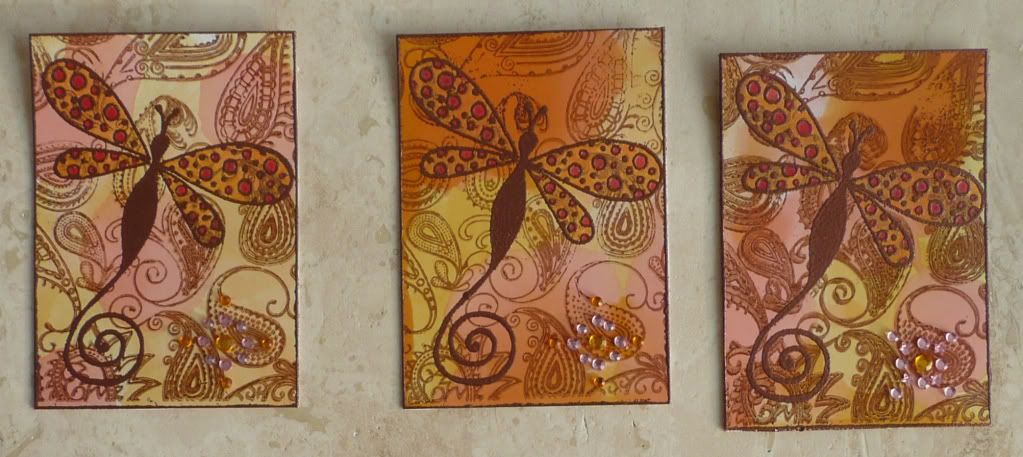 I used the alcohol inks on my non-stick craft sheet to make the background and stamped over it in Sepia Versafine with a Papermani stamp. Once that was well dried, I stamped the butterfly (a Paper Artsy stamp) and embossed it with copper embossing powder. I also edged the cards in ink and heat embossed with the same powder. I coloured in the wings of the butterflies with red and orange Silkies and added some Papermani gems.
Thanks for reading - hope you like my creations! :)