Another week, another Wednesday, another WOYWW!!
I started work on a new project late last night so on my workdesk this morning is an in-progress experiment:
I'm having a go at making Masterboard, as per the fabulous article in the March issue of Craft Stamper. This is nowhere near finished yet... it needs 3 more layers of ink, some gold paint/oil pasteel and lots of stamping... but it's looking quite interesting already: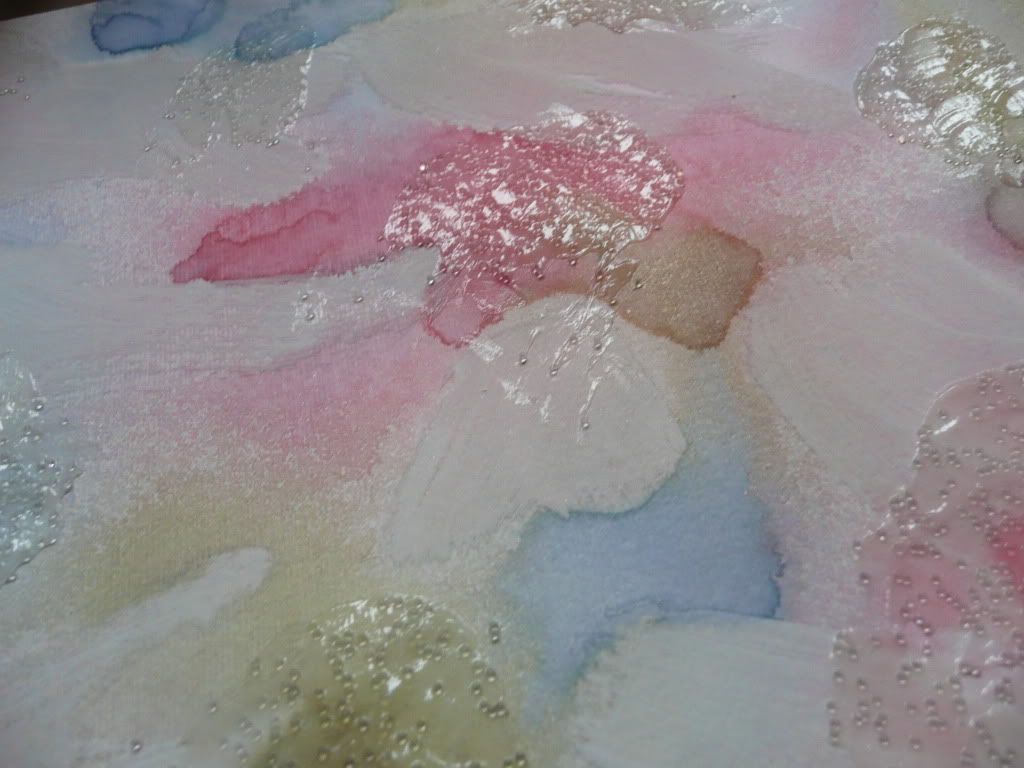 I feel at this point, having been joining in the WOYWW fun for some time, that I should explain something about the ongoing chaos that is my desk... I am a scrap addict. By which I don't mean that I am addicted to scrapping - although I am that too! :) - but that I am addicted to scraps! Little bits of paper, images I have stamped or shapes I have die-cut or punched and not used, bits of patterned paper with a design that would be nice to cut out and use as an embellie... all sorts of bits and bobs! I can't seem to throw any of them away and they just litter my desk!
Just look: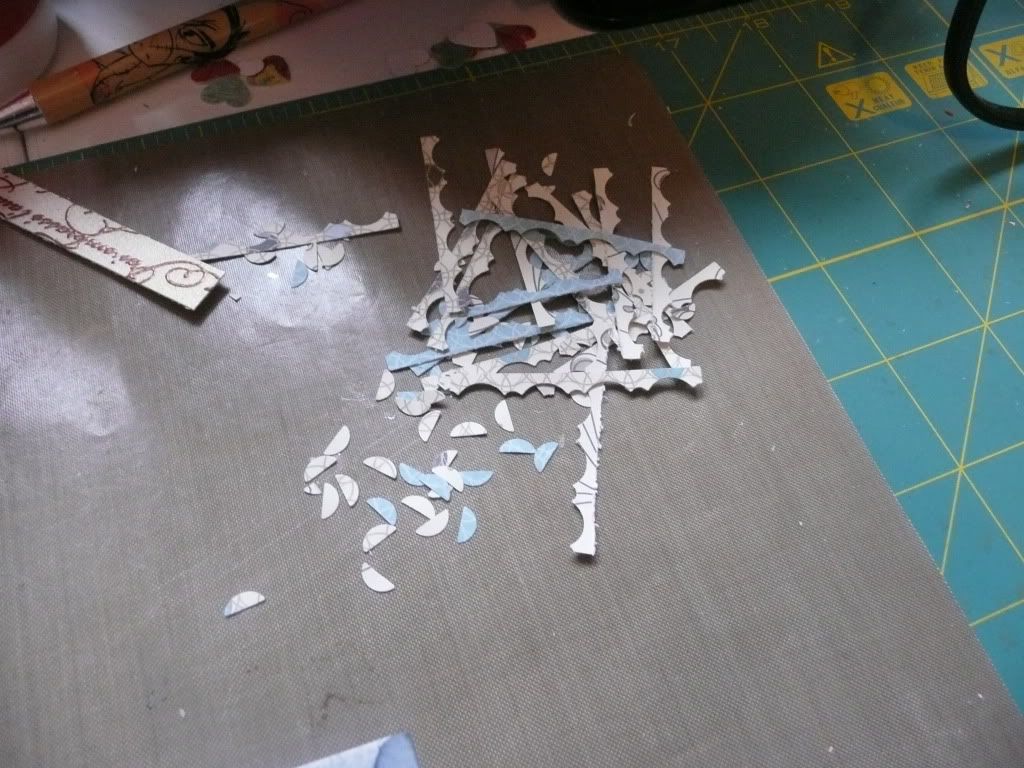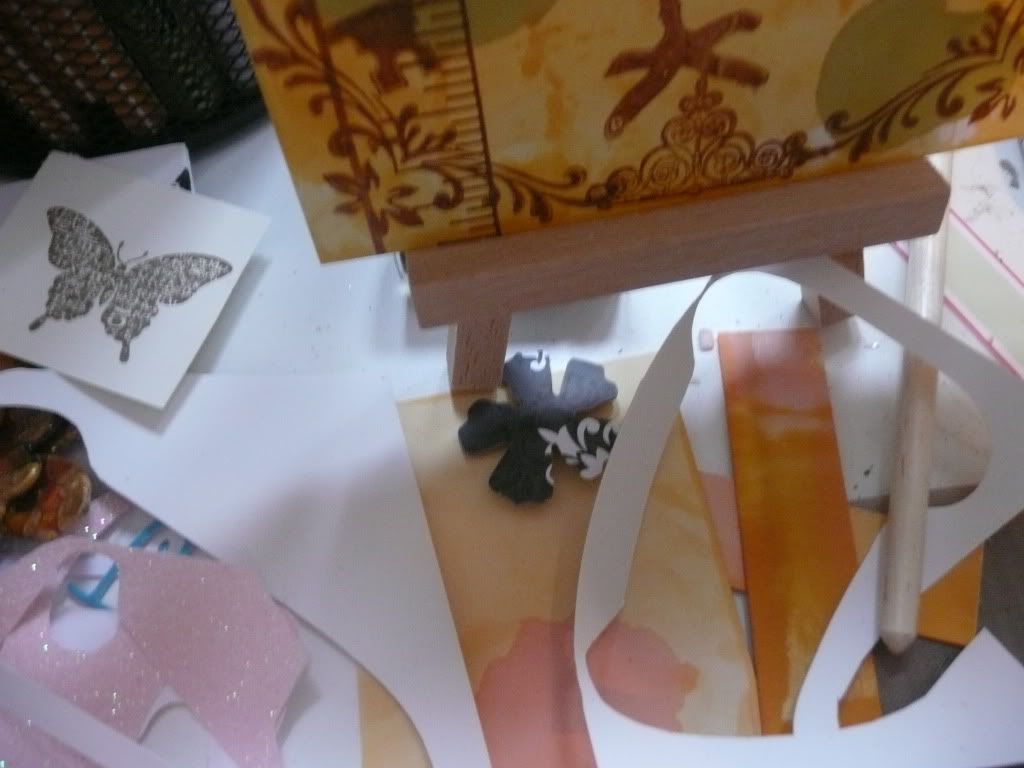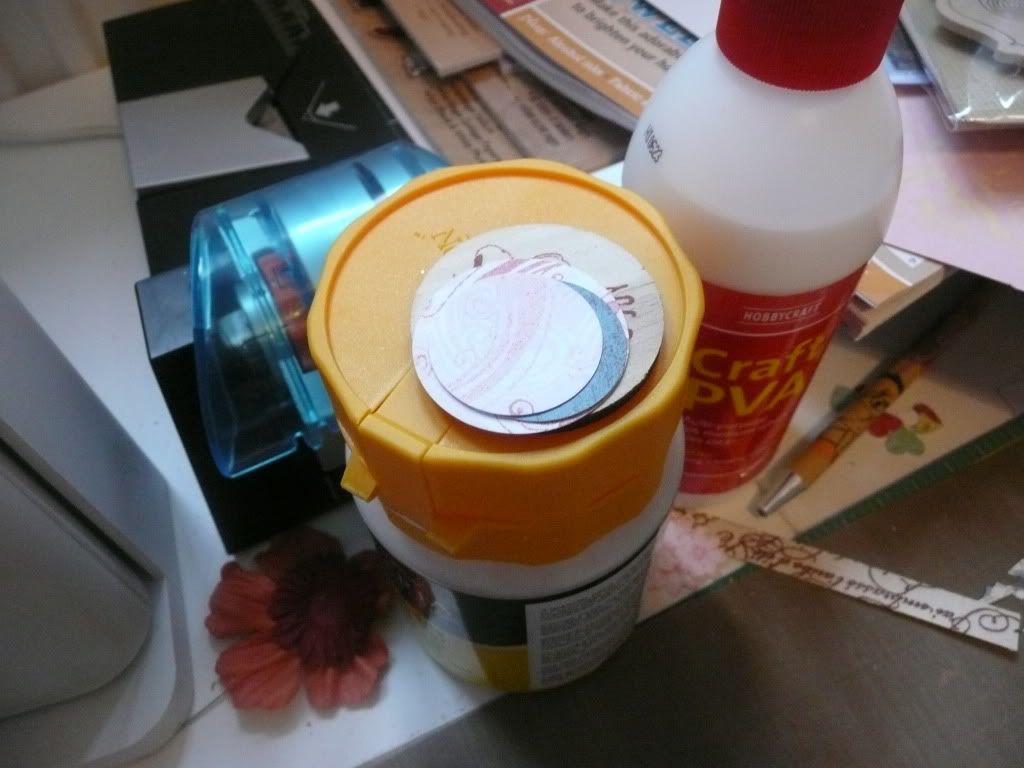 I really need to sort out some kind of storage system where I can put all these bits and bobs... but I fear if I put them somewhere out of sight, it'll be "out of sight, out of mind" and I'll forget about them. And so they loiter around my desk, waiting for me to find a use for them! :)
Thanks for stopping by my desk today - and have a happy WOYWW! :D