I went to the Great Northern Papercraft Extravaganza in Harrogate yesterday. I did a fabulous workshop with Art From The Heart (more on that later), watched some great demos (incl. Barbara Gray at Clarity Stamps who was lots of fun) and shopped my little heart out! :D There were sooooo many lovely goodies available on so many different stalls and I came home with a whole heap of yummy new stash!!
Umm. I had to stand on a chair to be able to fit all this lot into shot! :lol:
Here's what I got:
Some Tim Holtz stamps...
...some more stamps...
...and even more stamps!!... and some mini-canvases and some paper flowers.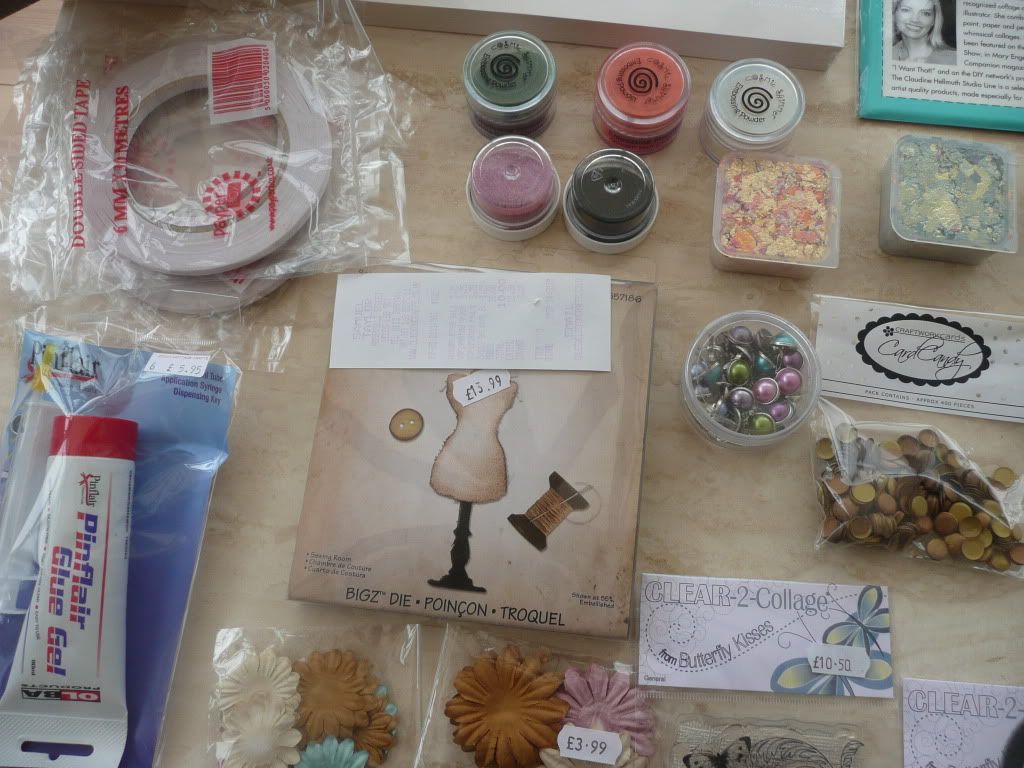 Some glue and DST, a Tim Holtz die, some embossing powders, foil flakes, pearl brads and card candy.
Why is it that I never knew that Cosmic Shimmer also do embossing powders?!! Lush! :D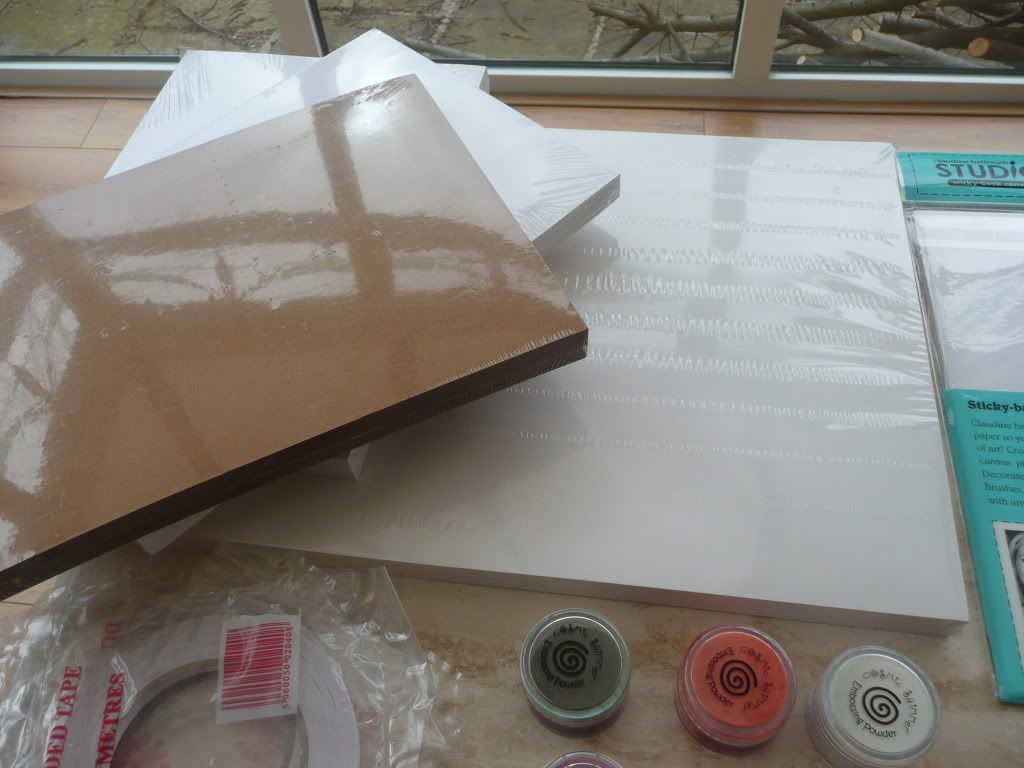 Some A3 paper (for making envelopes) and some pearlised A4 card.
Some Distress Ink pads and a sparkly Versamark pad.
Lots and lots of pretty bottles! :) Oh and some jump-rings for my CJ project...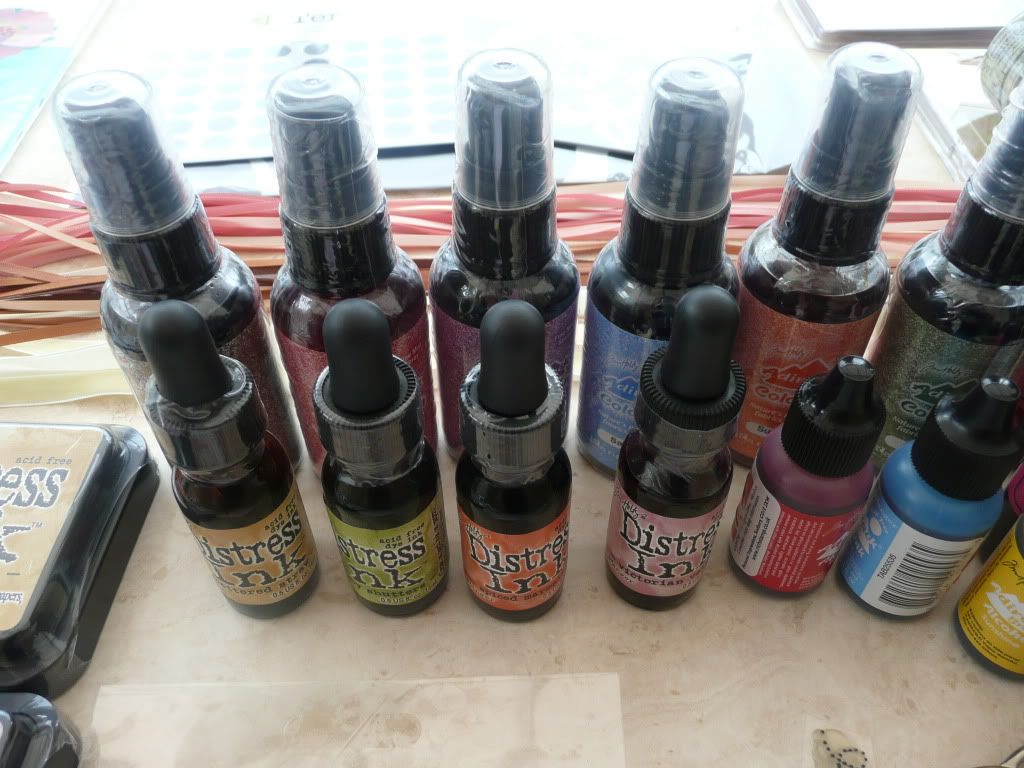 There are Adirondack Colour Washes, Distress Reinkers and some Alcohol Ink...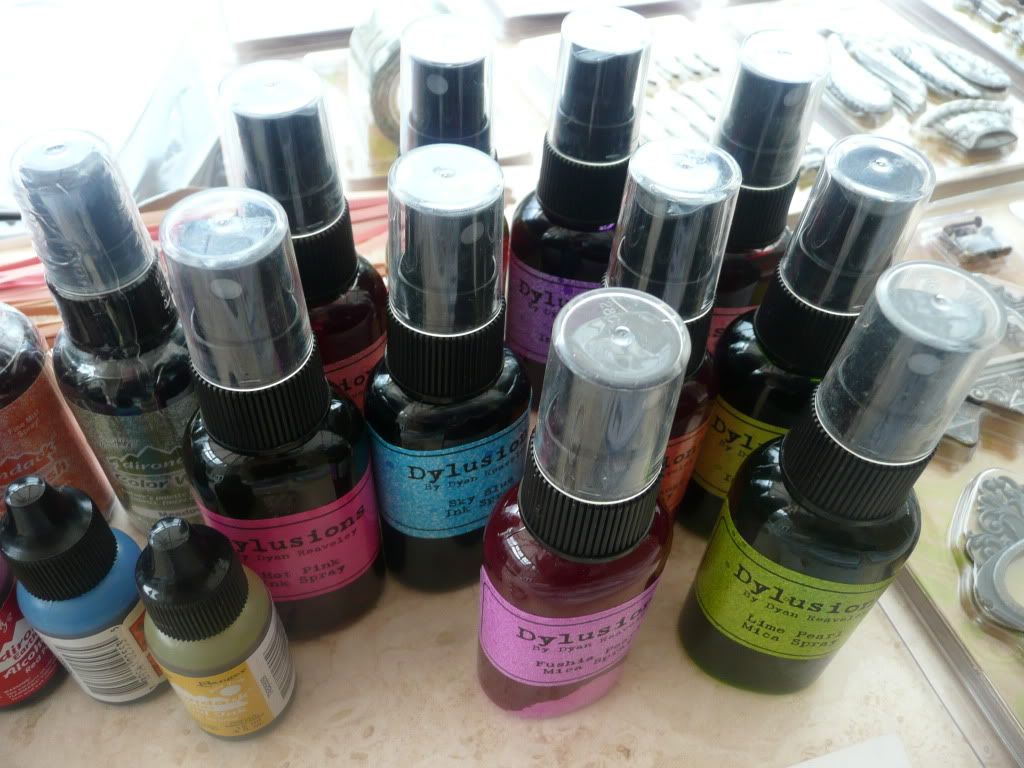 ...and there's a whole bunch of the yummy Dylusions ink sprays (a couple of them micas)
that we used in the AFTH workshop.
Some sticky-backed canvas, some templates, and some ribbons.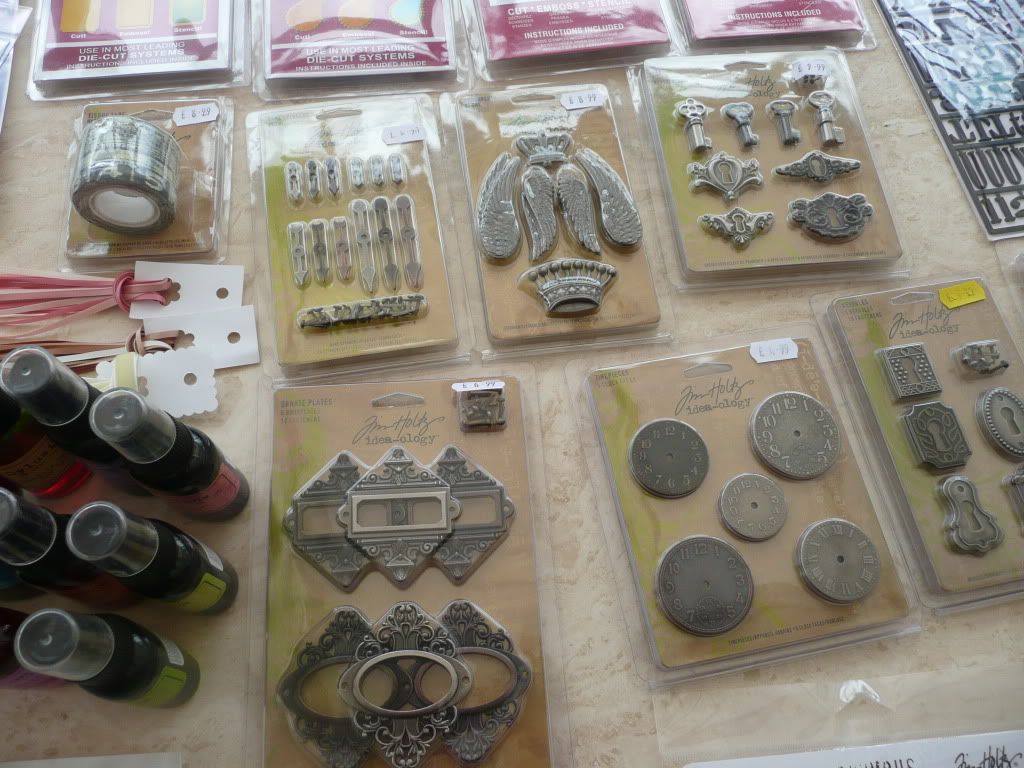 Lots and lots of srcummy Tim Holtz Idea-ology goodies!
Oooh and yet more Tim Holtz Idea-ology stuff!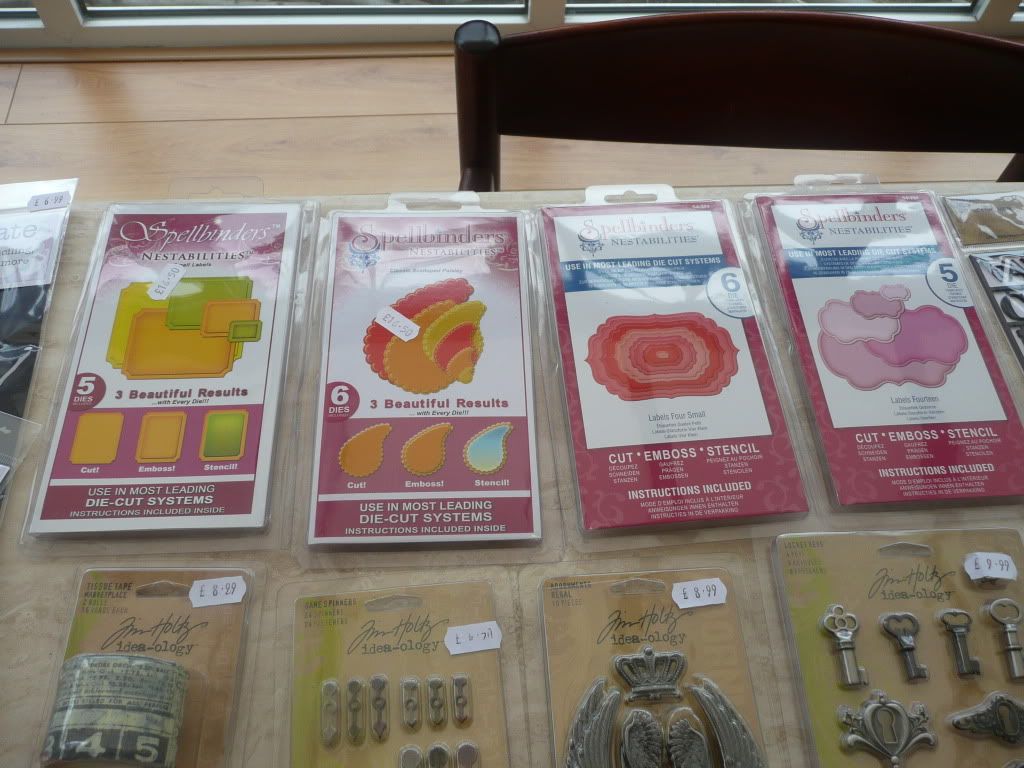 Some Nestabilities sets.
The Nesties were 4 for £50! Talk about bargainous! :)
My only problem now is where on earth to put all this stuff! :lol: I'm definitely going to have to reorganise my clear stamp storage as it was already pretty much at capacity!
Can't to get in my craft room and start having a proper play with all this stuff. :)