Here's a couple of Mother's Day cards I made for a customer...
She wanted a butterfly-themed card for her to give to her mum:
I decided to make my first ever easel card! :D
For the central panel I dabbed Wild Honey, Spiced Marmalade, Scattered Straw and Tea Dye Distress Inks over a lovely butterfly-patterned stencil from Crafter's Workshop. I used a Martha Stewart edge punch on gold mirror card and Nestabilities to cut a plaque from gold mirror card and cut and emboss a smaller plaque from cream shimmer card and stamped the greeting onto this. I used a lovely detailed butterfly stamp by Artemio stamps to stamp butterflies with Sepia Versafine onto the base of the card on either side of the plaque and also onto shimmer card, which I then cut out, folded the wings up and attached over the stamped images on the base of the card. I stamped a third butterfly onto shimmer card, cut it out and folded the wings up and attached to the patterned panel and then added this over the top: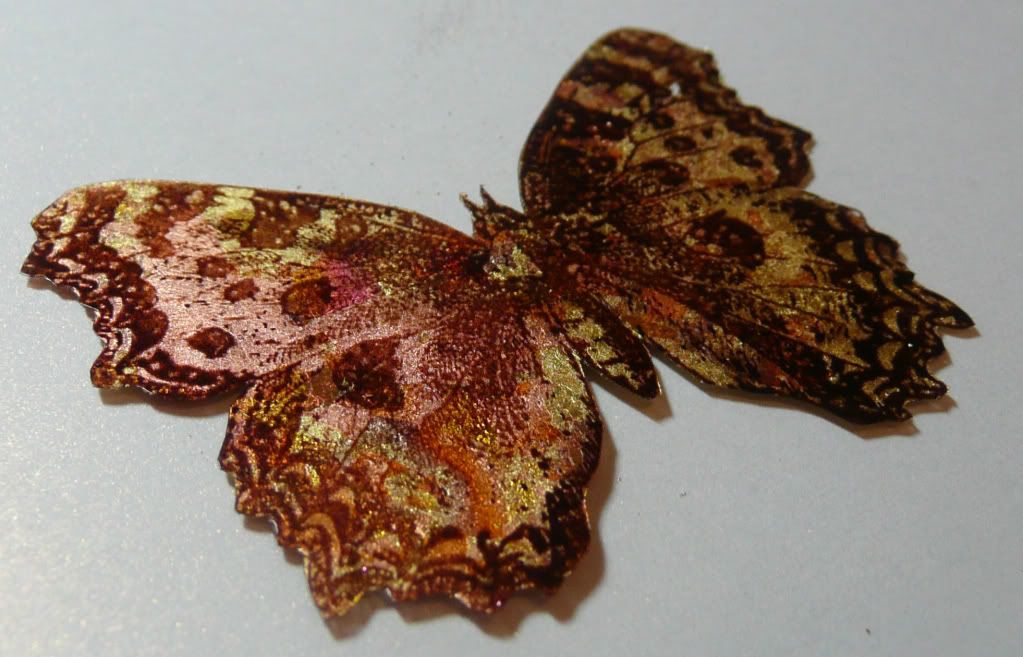 I made this scrummy butterfly by stamping the design onto acetate with brown StazOn and then adding gilding flakes to the reverse side. I folded the wings up and attached it over the cut-out butterfly on the patterned panel.
I printed out the Mum wording in reverse onto copy paper, stuck it to the back of gold mirror card and cut it out by hand. :)
She also wanted a Mother's Day card from her son to his Nanny: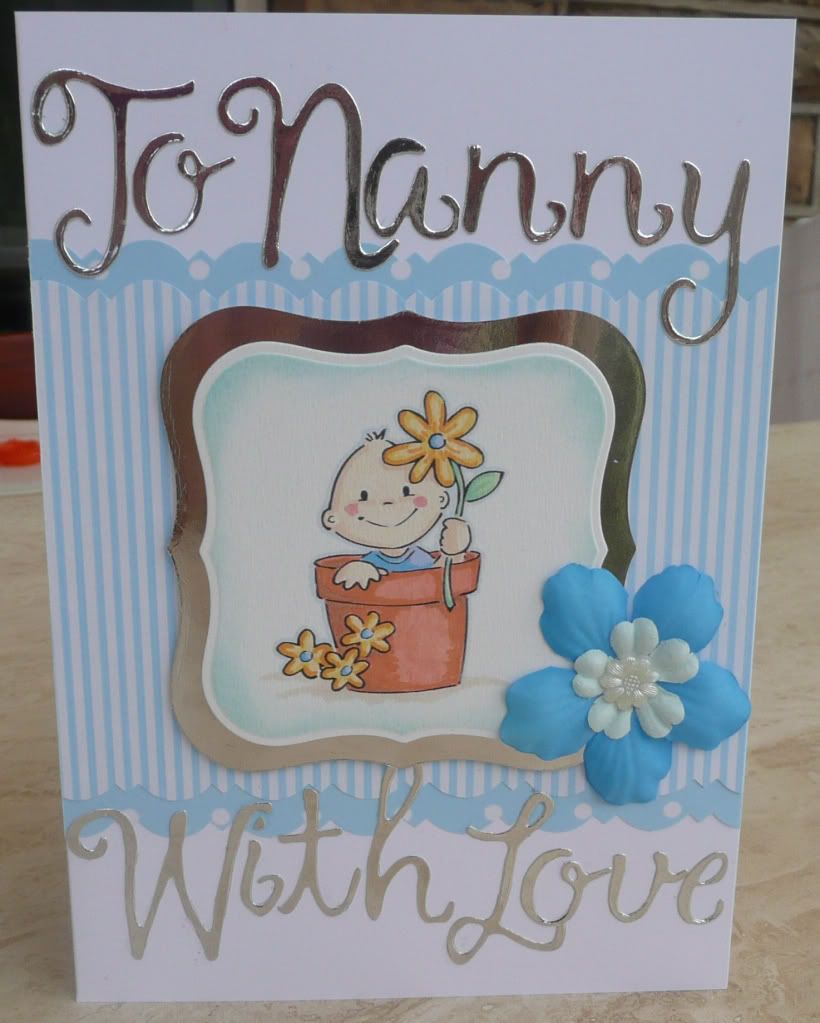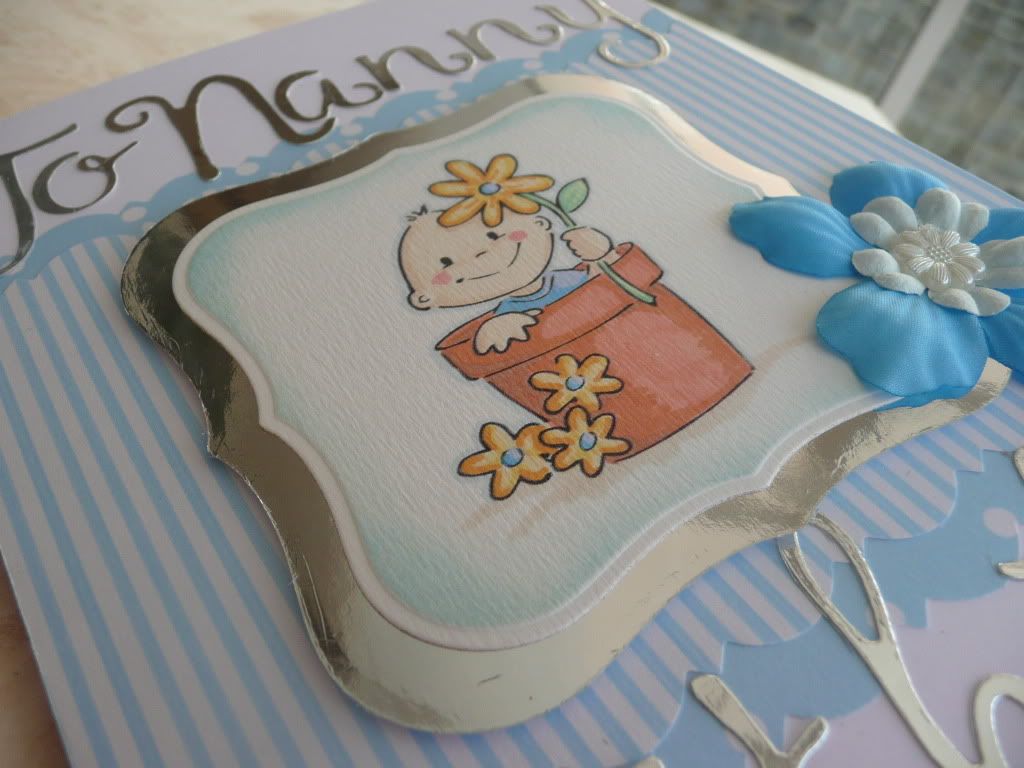 I had a rummage through my stamps and didn't feel I had anything that quite met the brief for this card so I had a Google around and downloaded this cute digi-stamp by Eline at Cuddly Buddly Crafts. I printed it onto pearlescent white card and used Nesties to cut, emboss and ink a label shape around it. I then coloured in the image with ProMarkers. I matted the label shape onto a larger label shape cut from silver mirror card with my Nesties. I used a Martha Stewart edge punch on these cute papers by Pink Petticoat and cut out the wording from silver mirror card using a Sizzlets alphabet. I attached the image to the card with foam tape and added fabric and paper flowers.
I also made some little notecards recently using the masterboard that I started making a while back (and finally finished last week!):
I cut little strips of the masterboard to fit the cards and stamped over the front of the cards in Smokey Grey Versafine with this yummy Tim Holtz stamp from Stampers Anonymous. I then attached the strips of masterboard to the outside edge. Such a yummy, pretty effect... making the masterboard takes time but once it's made it is so easy to make a gorgeous, luxurious-looking card by just adding a piece of the masterboard.