Wednesday again! It seems to come around so fast! Where does the time go to?
Mostly a whole heap of debris left over from some frantic crafting... the results of making.... this:
Not my usual crafting style! :lol: It's a giant A2 birthday card to send into cBeebies in the hope that they'll show it on DD1's birthday in April. :) I made one last year and it did get shown but I flipping missed it! Gutted! Hope to do better this year... and at least now they show the birthday sections on iPlayer for a week afterwards so if you do miss it live, you can still see it.
Also mixed in with the crafting debris on the desk are a few new acquisitions...
Some yummy Eco Green Crafts acrylic paints: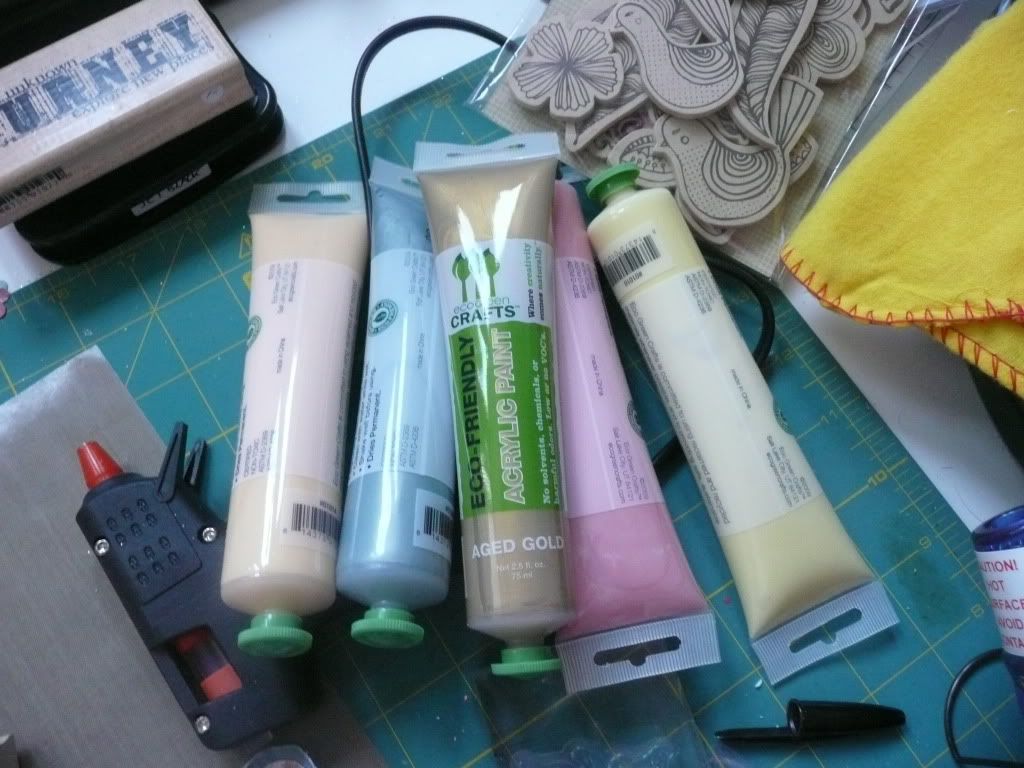 And Inka Gold paint: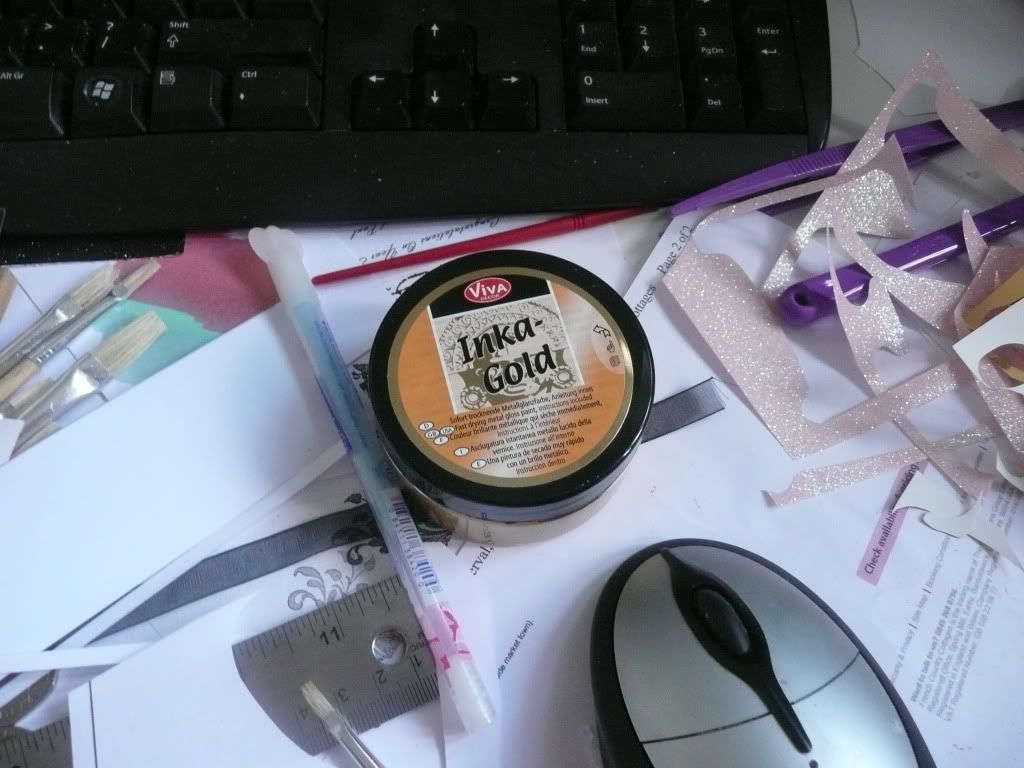 And yes, in case you're wondering, I have once again been massively inspired by articles in this month's Craft Stamper magazine... hence the stash shopping! :)
Thanks for stopping by - have a fabby WOYWW!