I don't often do digi-scrapping, partly because playing with stash and getting my hands dirty is a large part of what I love about crafting! :lol: However, the big advantage to digi-scrapping is that I can do it sitting on the sofa in front of the tv, instead of hiding myself away in my craft room!
I really wanted to do a LO for last week's weekly challenge on UKScrappers but the way my week had gone - home alone all week with both the girls and with DD1 really under the weather and grumpy and whingey and clingy - I simply hadn't had time to get in the craft room and work on it. So on Saturday night, while chilling on the sofa with DH and catching up on Season 7 of NCIS, I fired up Scrapbook Factory Deluxe and made this: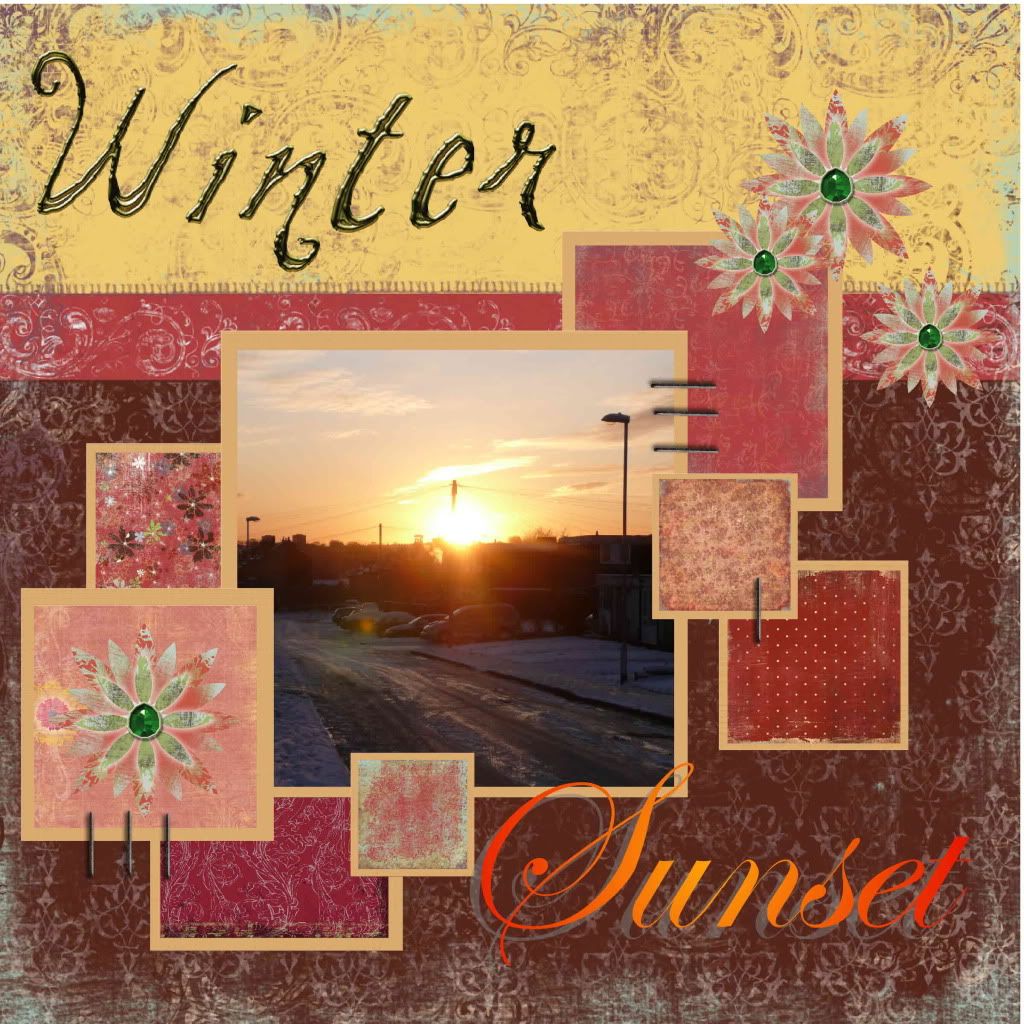 The challenge was to include:
a splash of yellow

squares

handmade, crumpled paper flowers

name of a season in the title
I claimed points for everything except the flowers... although I included flowers in my LO, they weren't exactly handmade! :lol:
Incidentally, the yummy paper and flowers in this LO are from the Beauty kit by Cinzia Loosemore.