So you may have seen Linda's gorgeous decorated screen on the cover of the March issue of Craft Stamper... it's an awesome project and inspired a few select nutcases *ahem* crafters over on UKS to organise a screen swap, whereby we would each make a decorated screen (we would be allocated a partner to swap with and what theme they wanted for their screen) to swap.
I got allocated Karen who wanted "Stampotique/Octopode Factory-style" for her screen. And so, after one false start (I didn't like the background I made so I cut new panels and started over), this is what I made: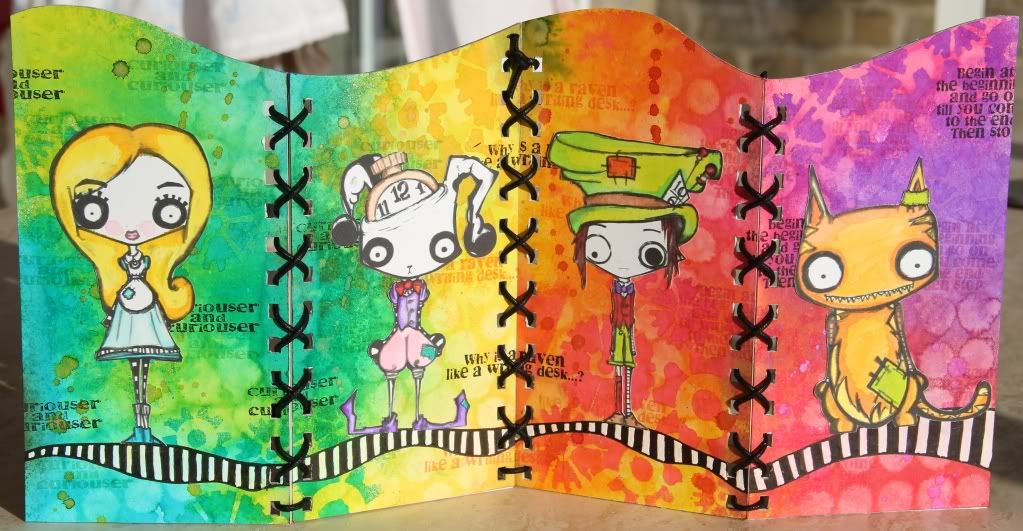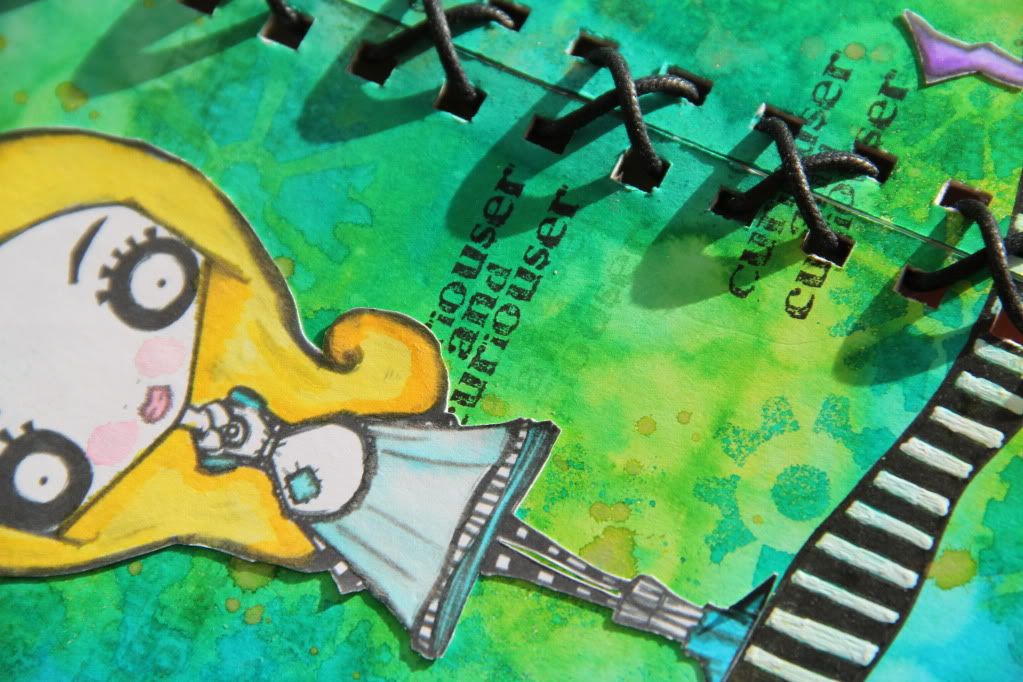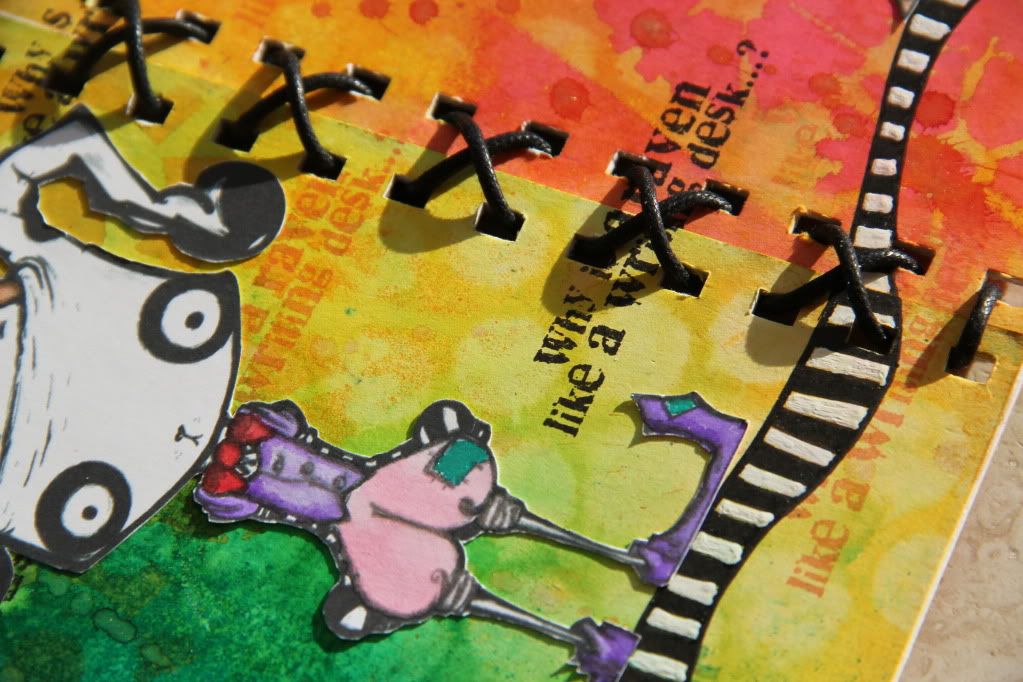 The only problem is... I like it so much I don't wanna give it away! :lol:
But I will. *sob* I will send it on its merry way.
I'll just have to make another one for myself! :lol:
I think what I like most about this screen is how the background turned out (ironic, given that I'd abandoned my first attempt cos I wasn't happy with the background). I used Dylusions spray inks, stencils and spritzed water to make a vibrant, subtly patterned background - I think what I like most about this is how I managed to work the four separate panels as one unit, with the colours flowing and mixing across from one panel to the next. :)
I added some Alice in Wonderland quotes (from an Indigo Blu stamp set) in toning colours and in black and then drew a wavy striped line (to echo the wavy curve of the top of the panels) across the lower part of the panels and coloured it with black and white pens. I printed Alice in Wonderland Octopode Factory digi stamps onto white paper and painted them in using the Dylusions ink sprays and then cut them out and attached them to the panels so they were "standing" on the striped line (a fab Kat Crane tip to "ground" your figures, rather than leave them floating on the page).
I covered the backs of the panels in a vibrant, sparkly K&Co paper that seemed to fit with with the intense Dylusions colours and, to finish, bound the panels together using medium-thickness black waxed cord (it seemed to "fit" better than using ribbon).
Et voila. I really do love this and I've really enjoyed making it. I shall *definitely* be making more of these screens. But for now, this one must needs tomorrow be trusted to the tender mercies of Royal Mail. Adieu. Adieu. :)