I'm being organised here and getting my Mother's Day card made nice and early... cos mum will be coming over for a few days next week so I want to be able to give her the card to take home with her. :)
April's issue of Craft Stamper magazine has a great article on making patterned papers by pressing petals and leaves using a BigShot and I was dying to have a go at this technique so when we went for a walk at the weekend, I was scouring the hedgerows for soft leaves and flowers! :lol: I decided to use watercolour paper for this technique as I thought it would absorb the pigment nicely.
I thought the resulting paper would be perfect for a Mother's Day card: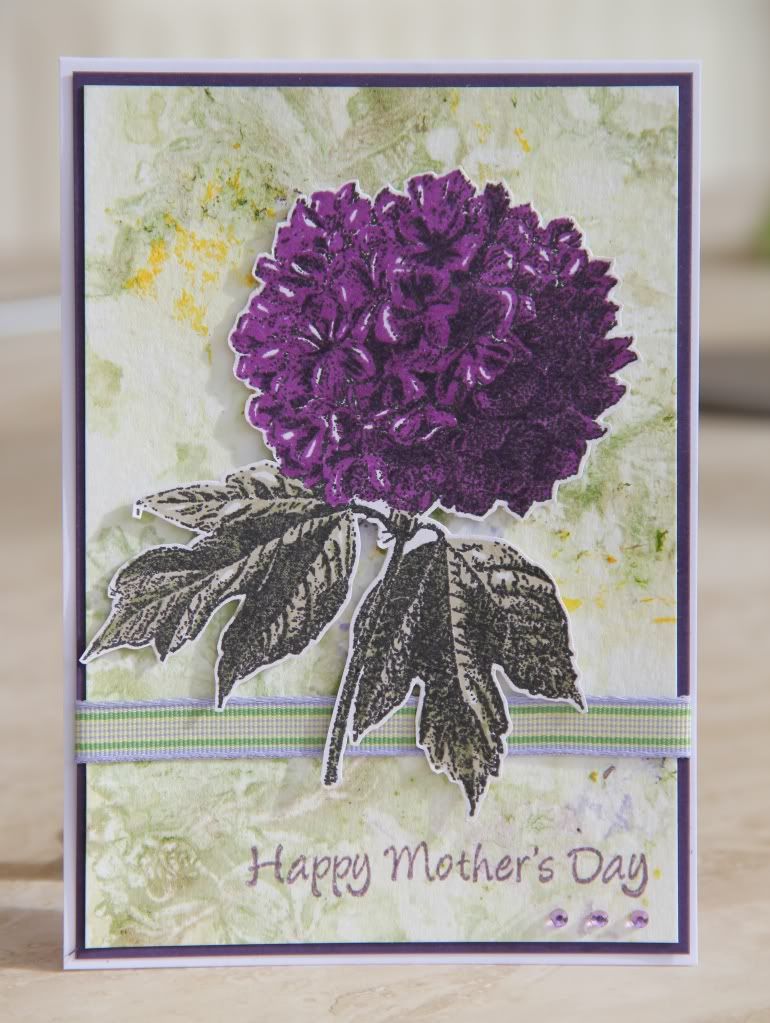 I cut an A5 card blank in half horizontally to make a tentfold card blank. I then matted the pressed petals paper onto purple SU cardstock and wrapped purple and green Making Memories ribbon around it before attaching to the card blank. I wanted to keep with a floral theme so I chose this yummy hyacinth stamp that I picked up recently on eBay and coloured it with my Promarkers and cut it out. I attached it to the card with foam pads and stamped a greeting onto the card using purple ink. To finish I added some tiny purple gems.
I really liked this technique and am planning to try it again... in fact, I must admit that I actually went and bought a bunch of flowers the other day, with the intention of harvesting some petals to make paper! :lol: Talk about an addicted crafter! :lol: :lol: