....for just a moment.... and look what happens: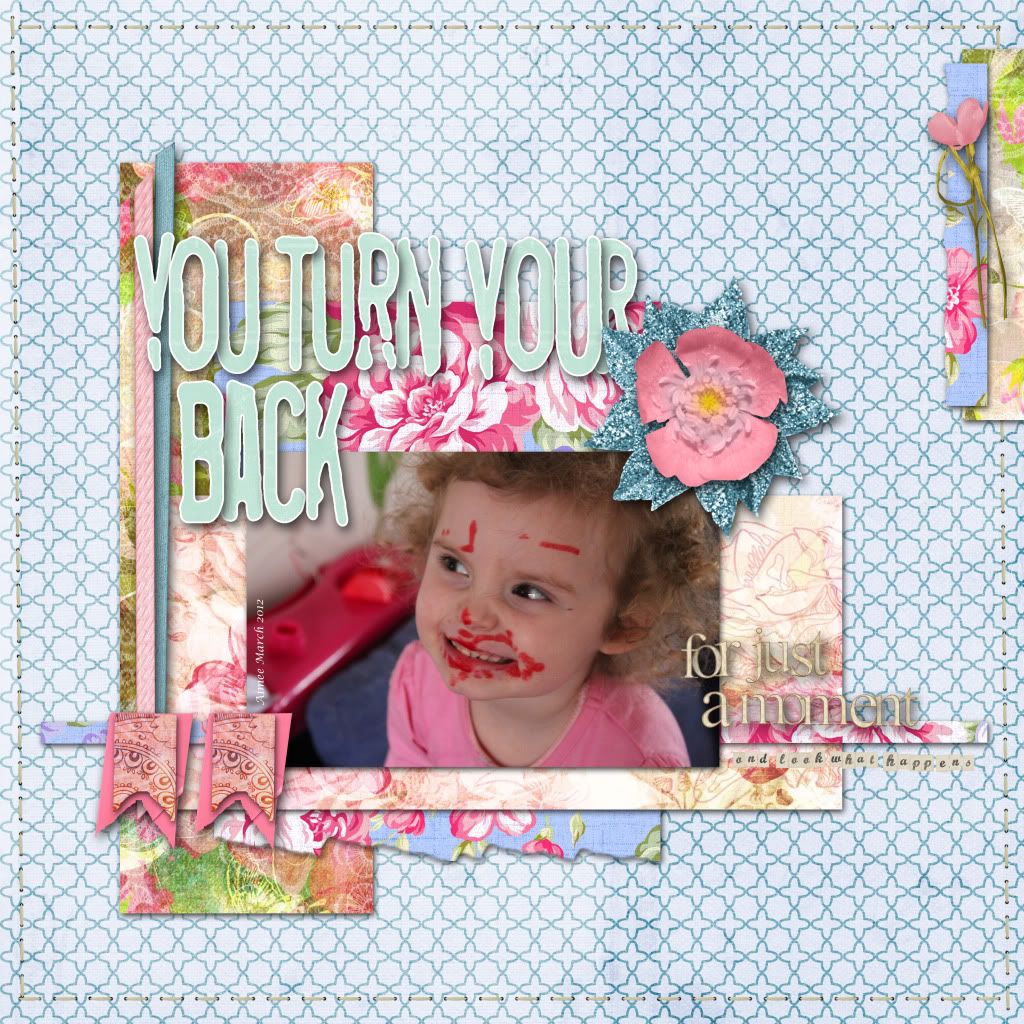 I think the title says it all! :lol: I took this photo of my DD1 early last week - she'd been happily drawing on a pad with a red felt tip pen... and then it seems she decided that drawing on paper is just so outré and facial art is where it's at! (She'd even had a bit of a go at her baby sister, from the red splodge on her chin.) :lol:
The weekly challenge at UKS was to use a sketch, use 5 patterned papers and use distressed/torn edges. I immediately wanted to use this fab photo and also to have a play with some of the scrummy papers from the Floriography CD that I bought a while ago.
I also learned yet another new PSE skill for this LO - how to download and install brushes! :) I searched about and found some free torn edge brushes for PSE and managed to successfully install and use them.