I've had to go to my local craft shop twice in two days, thanks to you! :lol:
I bet they're loving the Creative Chemistry 101 course as much as I am, though for different reasons! :D
First I had to go buy some light-coloured Adirondack inks to complete one of the techniques from Wednesday's class, cos although I had Adirondack inks (as listed on the class supply list), I only had em in black and brown. And then I had to go back again today to get some Cut n Dry felt to do one of the techniques from Thursday's class! Thank goodness they had what I needed in stock cos I'm an impatient gal and it sets my teeth on edge when I can't complete everything from each class. ;)
So, now that I've managed to complete the missing techniques, here's a round-up of my technique tags so far: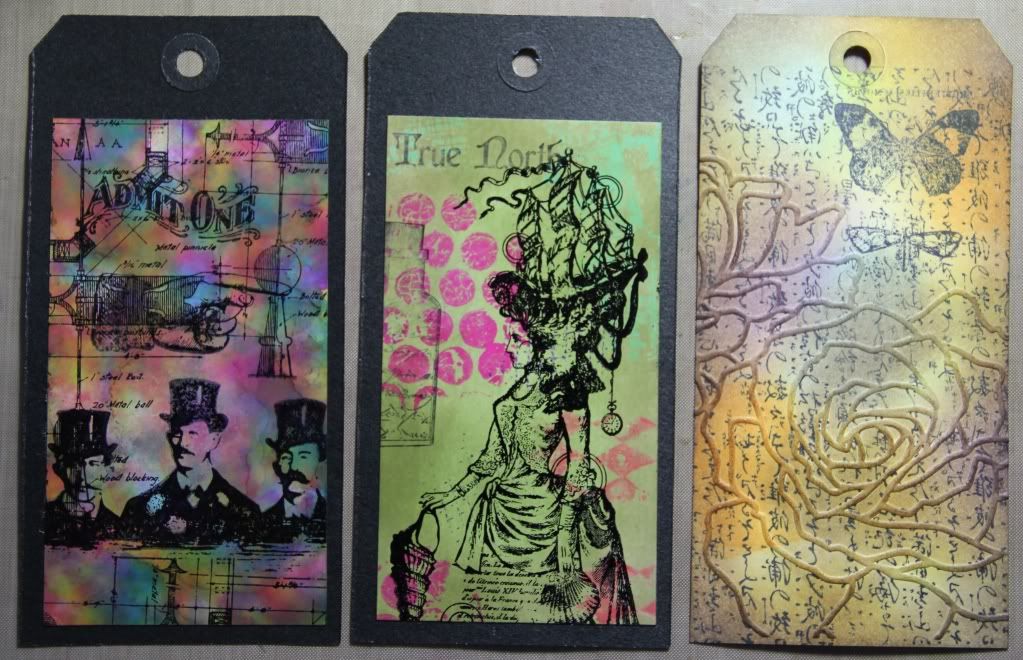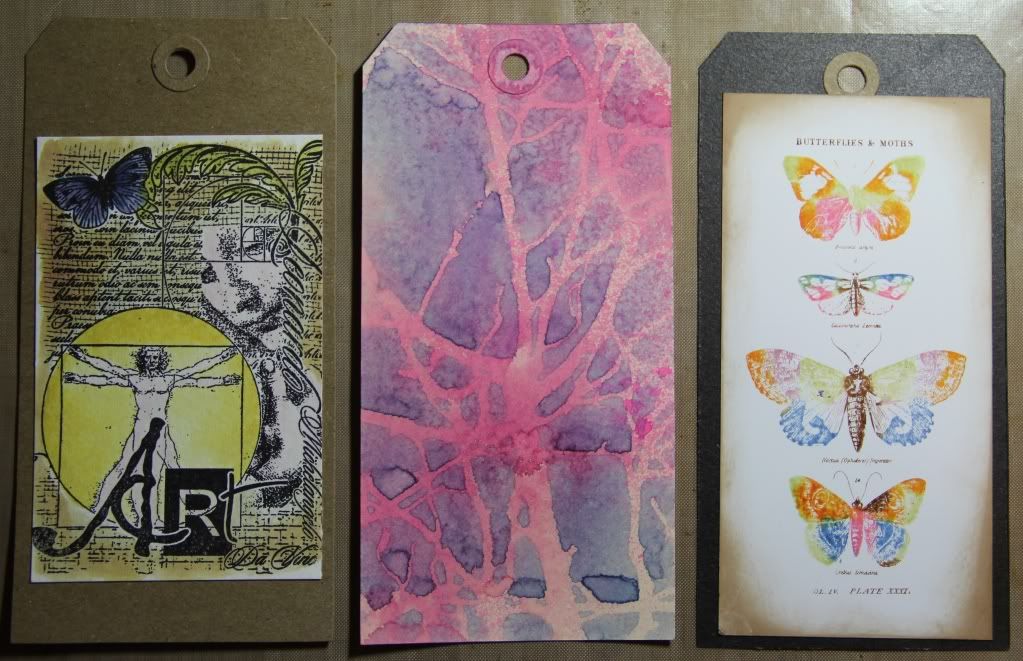 Aren't they looking fabulous? :) I've already repurposed a big ole book ring to store all my tags - it's going to be a fabulous resource to have hanging in my craft room when the course is over.