It's Wednesday once again (technically) and time for another whistle-stop tour of craft desks the world over. I've been a busy little bee tonight so my desk is looking quite creative in the early hours of Wednesday morning.
I firstly finished off a funky little project I'd been working on (more on that in a later post - it's lurking in the photo below though, if you can spot it ;D) and then after that I cracked on with Day 2 of Tim Holtz's Creative Chemistry 101 course.
I had lots of fun making these tags... I've tried all these techniques before, with varying degrees of success, but it makes such a difference to follow Tim's "live" instructions on the video, rather than just reading the instructions in a book.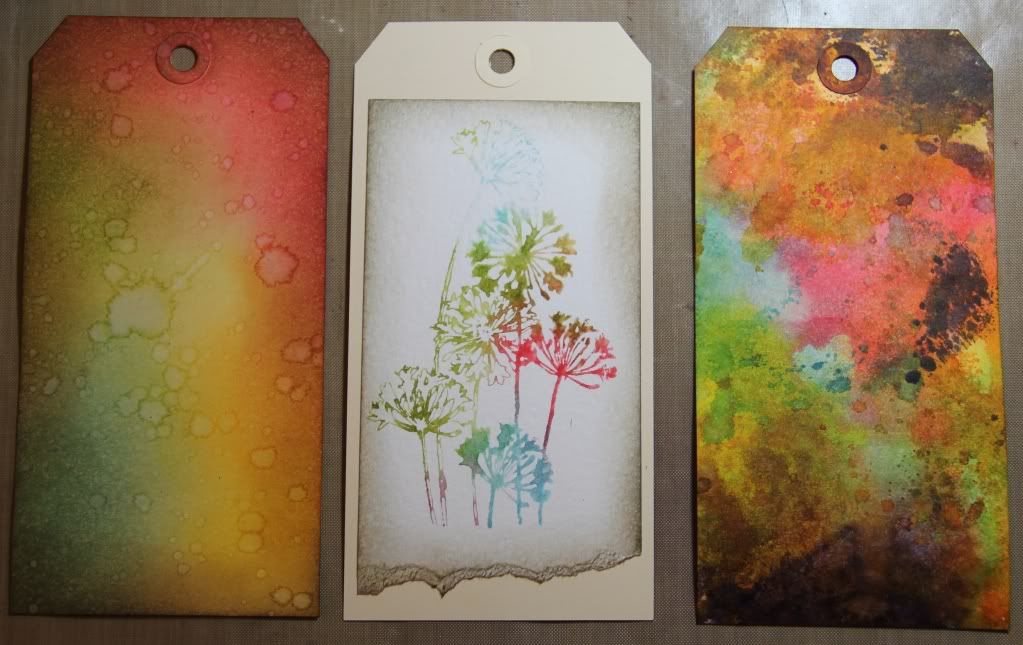 Looking forward to tomorrow's "lesson"! :)