The 25th of the month is upon us once again - Gosh, isn't this year going quickly? And would someone please tell Mother Nature that it's the 25th of March and we are done with the snow now, please?! - and that means it's once again time for Creative Craft World's monthly Beat the Christmas Rush linky party.
If you're new to BtCR, the premise is simple... each month, make one (or more, if you'd like) Christmas card, post it to your blog by the 25th of the month and link up your creation at the
Creative Craft World blog
. The idea is that by November, you'll have a bunch of Christmas cards all ready to go - and there'll be some prizes to be won also. :)
So here's my card(s) for this month:
Yes, this time I actually managed to make more than one! :D I went with a fairly simple design that was suited to mass production.
I started with a panel of white card and embossed the top of it with a dotted embossing folder.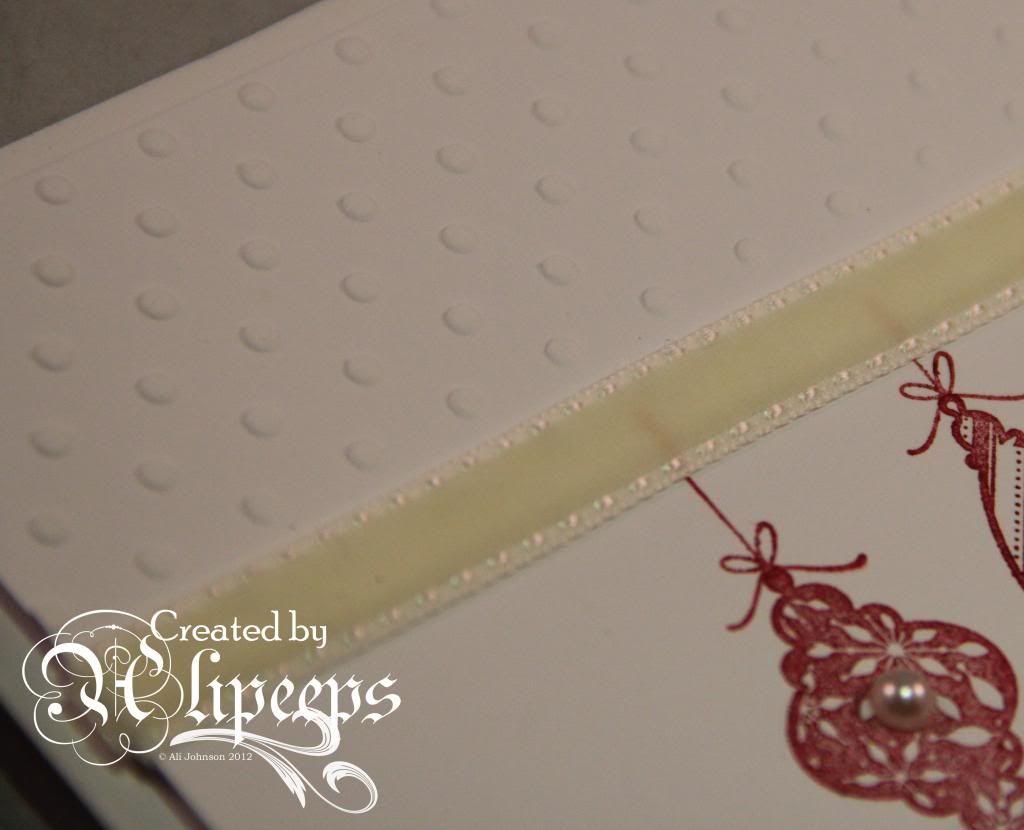 I then stamped my images and my sentiment (both Stampin' Up! stamps) and added a length of velvet ribbon and finished things off with a pearl centre for each of the baubles. The completed panels were attached to card blanks using foam pads.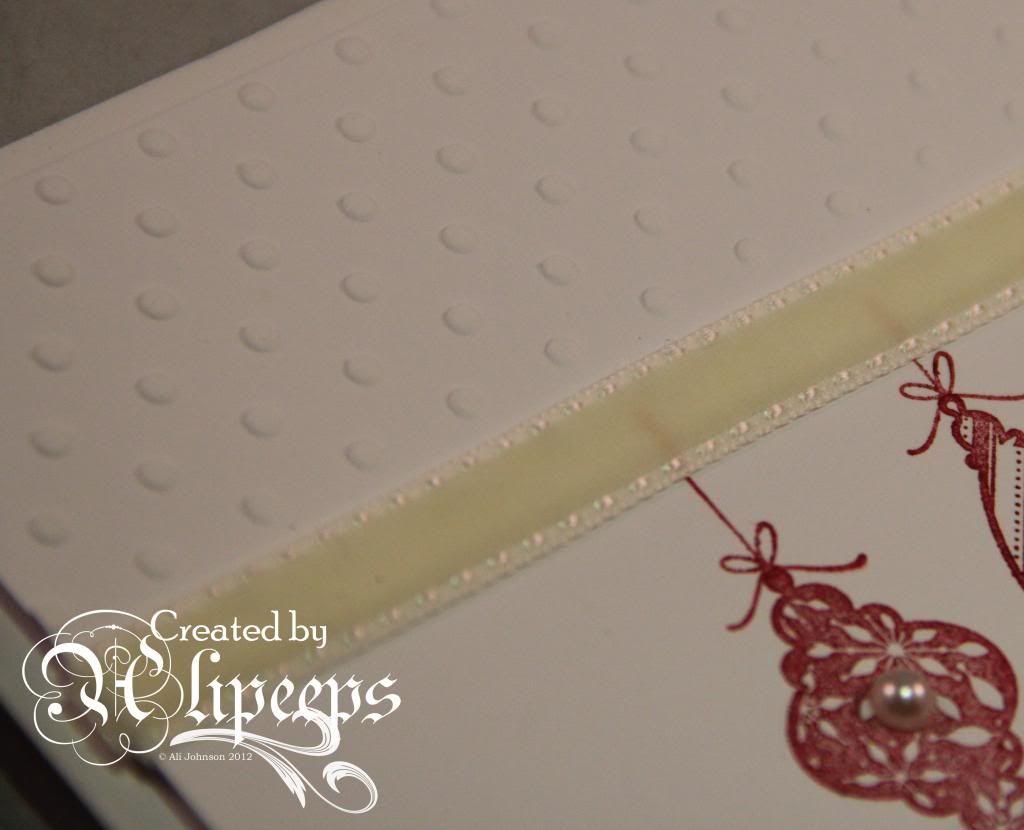 So that's my cards for this month, how about the cards entered in February's BtCR? Each month, each of the CCW Design Team pick their favourite from the previous month's entries and this month I've chosen this lovely set of bauble-themed cards by Wendy: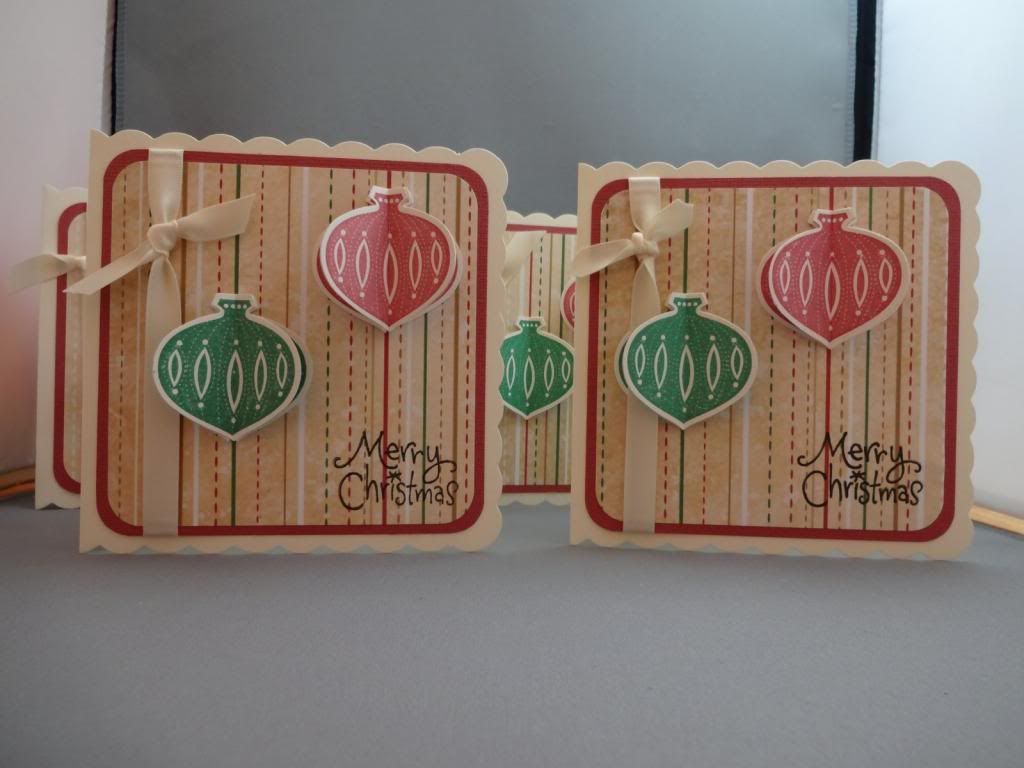 Aren't they lovely? I love the simple yet striking design and the 3D element to them. Read more about how Wendy made these cards are
her blog
.